Adding a Porch to Your Home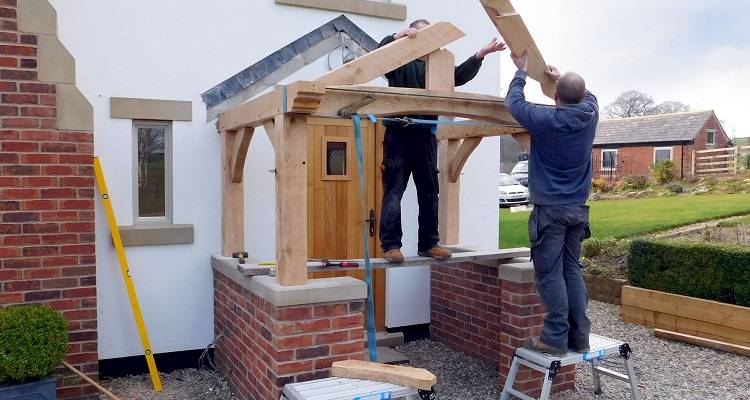 Adding a porch to your house can be a small job that typically takes around 1-2 weeks. This will depend on the type of porch that you want to add to your home.
A porch is a small area at the front of a house that will offer you and your family a place to store boots and coats. Having a porch is ideal in the autumn and winter months, as it will mean you don't have to walk into your house with muddy boots or wet coats.
Is Planning Permission Needed for a Porch
Adding a porch to your house is a small extension with many benefits. Unlike an extension, a typical porch will not need planning permission. A typical porch building will be classed as within permitted development rights.
Always check the current rules with your builder, but at the time of writing this, the rules say adding a porch is within permitted development rights if it is less than 3m squared; the highest point is no more than 3m and isn't within 2m of the boundary facing towards the road.  
Benefits of Adding a Porch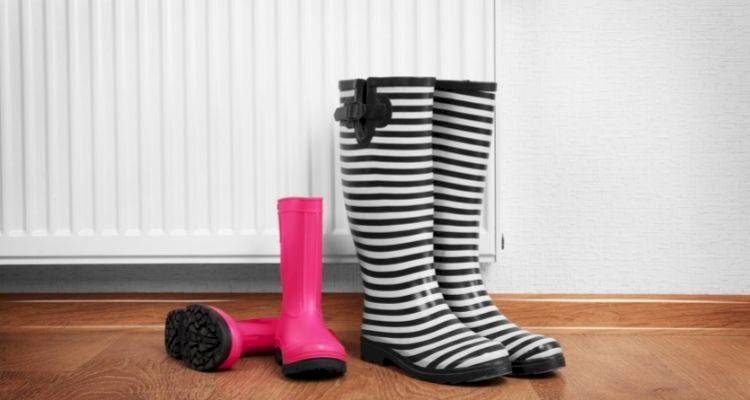 A porch is a small addition to a home that creates an ideal place to store muddy boots and wet coats. Typically built with tiled or lino flooring, they will help protect your home from mud or other debris being walked through.
Having shoes off at the door rule will also help save your carpets from being walked on with unexpected items underfoot, as even the slightest amount of dirt can cause a larger build up over time.
Other benefits include:
Extra storage area for coats, shoes and boots
A more pleasing look to your house from the road (increased kerb appeal)
Keeps your home warmer, as you are adding an extra layer to the elements
What to Include in a Porch?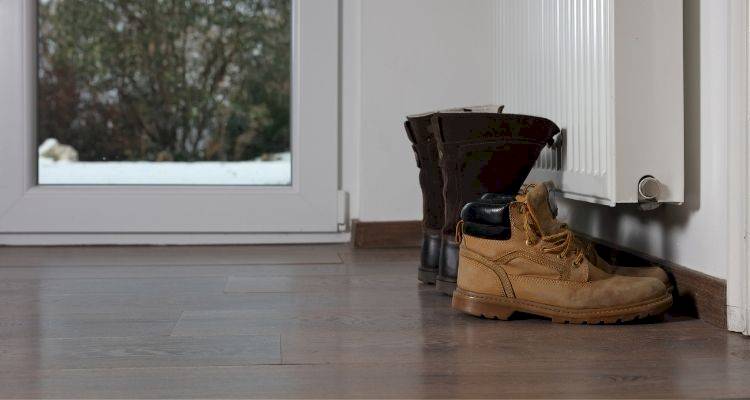 The basic design of your porch will typically be some level of brickwork on the bottom but will also have a large amount of glass or windows. A porch also creates a second door into your home.
You'll want to make sure that this addition matches the existing look of your home, as building a porch out of a different colour brick can create a very unpleasing look when adding a porch to your home.
Other things to consider in your porch are:
Have a wipe clean flooring area
Add a small seat or bench to sit on when taking your shoes and boots off
A way to heat the area and dry out coats and shoes or muddy boots
Don't forget the letter box or the doorbell
Will you add any electrics?
How Much Does a Porch Cost?
A typical porch will take 1-2 weeks to build and be at a total cost of about £4,000. This amount will depend on the building material used and also the area of the country that you live in.
Check out our dedicated guide on the cost of building a porch. This guide gives a more detailed breakdown. Including a checklist of what to ask and do when hiring someone to build you a porch.
Adding Electrics to Your Porch
Either building a new porch or upgrading your existing one can benefit from the addition of adding an electrical point. Adding an electrical point to your porch will mean you can easily plug in anything you want to use in your garden. Meaning you will not need to dangle a cable through an open window or have a long extension cable!
If you don't have a porch, you can also add external power points to allow you to do this. Adding an external power point will typically be about £120 and only take 1-2 hours for a qualified electrician.
Increase Value of Your Home
Adding a porch to your home can also be a great way to increase the value of your home. The amount you spend on building a porch will normally increase the value of any home.
Adding a porch to your home will also increase the desirability of your home to any potential buyers, as a porch is something that many homebuyers will be looking for and probably not want to add themselves.
Types of Porch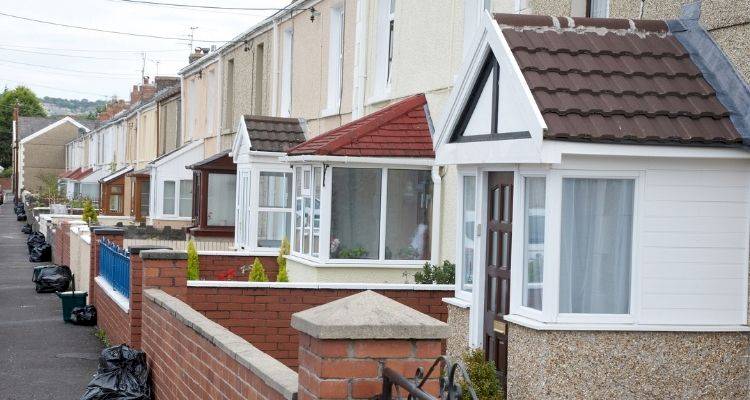 There are many types of porch that you can add to your home, and not all porches are enclosed spaces. Some porches are just an area that offers some protection to guests while they wait for you to answer the door.
Types of porch include
Lean to porch – quick and easy to erect
Wooden frame – Typically found on cottage or period properties
Part brick built – Offers most protection and storage options
You'll want to make sure that whichever porch you choose that it matches the style of property you have. Post a job today and arrange for up to three free quotes from local tradespeople
Last updated by MyJobQuote on 30th March 2022.