Top Tips to Save Fuel for Van Owners
The price of gasoline is notoriously variable, with a litre fluctuating by as much as 5p in a month. For motorists, the ever-changing cost is a persistent cause of frustration.
We've put together the ultimate guide on economical driving to help drivers save money at the gas pump. This is also known as 'hypermiling' or 'eco-driving .' It will help you improve your mpg (miles per gallon) figure.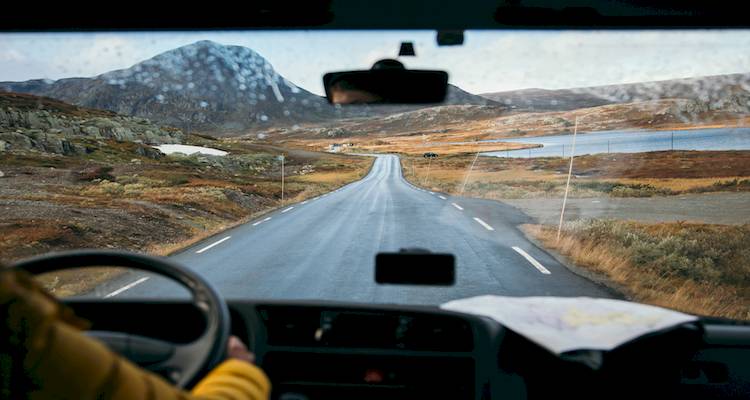 While the speed at which you drive is undoubtedly the most important element determining fuel usage, you can make several other changes to the driving habits that will save you money at the pump.
So, if you're a van owner who is tired of constantly putting fuel in your car and want to save money on fuel, then this article was made for you! Saving fuel can help you save money.
We will cover the different fuel saving tips to help you save money and journeys to the petrol stations all the time!
Table of Contents
How to Save Van Fuel
In today's society, petrol is a costly commodity. On the other hand, Van drivers can take several simple methods to lower their fuel use and save money. This article will discuss the various strategies on how to save fuel.
1. Maintain Your Vehicle
Regular maintenance and servicing increase your vehicle's efficiency, which can lower your fuel use.
It's especially crucial to check that your tyres are inflated to the proper pressure as specified in your owner's handbook, as both underinflated and overinflated tyres reduce fuel efficiency.
Tyre pressures vary based on the load you're carrying: if you're transporting four passengers plus luggage, you'll need to pump your tyres to the maximum recommended pressures.
2. Keep in a High Gear if Possible Within the Speed Limit
Excessive speed is the most fuel-consuming component, thus keeping a light right foot and ensuring moderate acceleration is essential for fuel-efficient driving.
Of course, you'll have to speed on a journey at some point, but that doesn't mean you have to pull away like you're on the Silverstone starting line!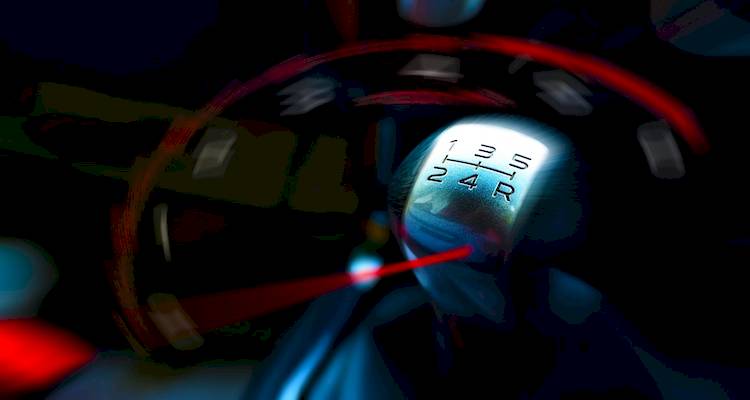 The most important factor in attaining high mpg is to drive in the highest gear possible for your car while staying inside the speed limit. In cities, the best suggestion is to shift through the gears as quickly as possible at the lowest available revs, which is usually around 2000rpm. Remember that the faster an engine turns, the more fuel it consumes.
The optimal fuel economy speed for each car will vary. However, the Audi A6 ultra's optimum fuel economy speed was 52 mph in seventh gear on the flat when the RAC completed its Record Road Trip in it.
While there is an optimal speed, road conditions and gradients sometimes prevent you from achieving it. Therefore you must improvise and learn to adjust your driving to the road ahead, a method known as hypermiling. In general, there is no single driving speed that is best for fuel economy.
3. Keep the Car Moving at the Right Speed
As stated above, keeping the car moving at the proper pace is crucial for fuel economy. This depends on traffic and what's going on on the road ahead, but slowing down and then accelerating again consumes more fuel.
The greatest suggestion is to drive as smoothly as possible, utilising the steering, accelerator, and brakes as lightly as possible. When slowing down, it's critical to stay in gear since a fuel injection engine's fuel cut-off valve is activated, meaning virtually little gasoline is consumed during braking.
By looking forward, you might try to predict what will happen in front of you. In this manner, the traffic lights will be red, allowing you to ease off the pedal or slow down gradually, potentially keeping you moving rather than coming to a complete stop.
Keep an eye on the road ahead of you, and be prepared for any events that may arise. If you notice traffic slowing in front of you, ease off the gas pedal and gradually slow down because the smoother you go, the less fuel you'll waste.
Driving up slopes wastes a lot of gas. When you see a hill approaching, try to speed a little before it arrives, then slack off as you ascend. The additional momentum should be sufficient to reduce additional fuel use.
When driving your van up and down the highway, it's natural to put your foot down to get somewhere faster, so you might be surprised to learn how much the extra few minutes will cost you.
According to the Department of Transportation, driving at 70 mph consumes up to 9% more fuel than driving at 60 mph and up to 15% more fuel than driving at 50 mph. Cruising at 80 mph might consume up to 25% more fuel than cruising at 70 mph.
4. Empty Your Van
Avoid bringing any unneeded equipment or tools in your van for any particular work because the more weight you have, the more fuel your travel will consume. De-clutter your van as much as possible to improve not just your fuel efficiency but also your van's braking distance and the risk of theft.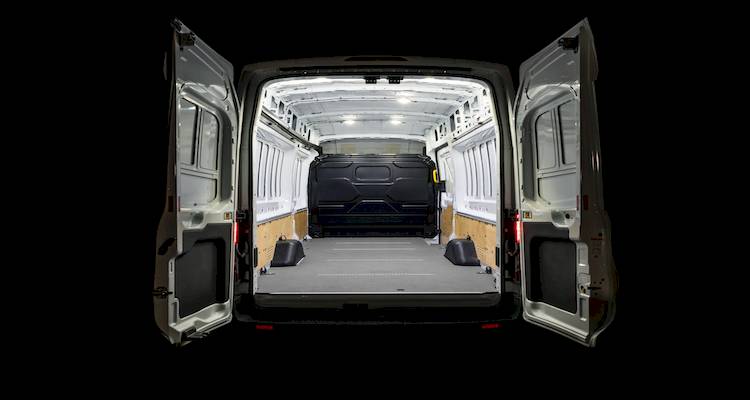 5. Reduce Drain on Your Battery
Air conditioning, rear window heaters, and defrosters consume more fuel, and utilising both front and rear defrosters can boost your vehicle's fuel consumption by 6%. Idling your car while the van heaters clear your windows is a waste of gas and an unneeded source of pollution.
Spend a few extra minutes scraping the frost off your windows or wiping the condensation away with a cloth if your windows are full of ice or dampness. In hot weather, opening the window and allowing the fresh air to cool you down is more inexpensive than using air conditioning when travelling at a modest speed.
6. Regularly Top Up Your Fuel
Having a full tank of fuel increases the weight of your vehicle, which causes it to consume more fuel. Fill up little quantities more frequently if possible, as the less fuel your vehicle carries about, the more efficient it is.
If you are out and about on the highway, where fuel rates might be exorbitant, it will almost certainly be cheaper to ensure that you have enough fuel to go through the day's job than to fill up at these stations.
7. Downsize
If you only require a large van a few times a year, it can be more cost-effective to downsize the van you use daily and hire a larger one when needed. Even though the engines are the same size, a compact van will be much more fuel-efficient than a large, heavy van since it is carrying less weight.
8. Engine Idling
Studies comparing the amount of fuel consumed by cars while their engines are idling and the amount of fuel used when engines are turned off and then on suggest that it's best to turn your engine off if you're not moving.
Of course, you should think about whether it's safe and sensible to turn off your engine while stuck in traffic or stopped for another reason. Turning off your motor if you're going to be stationary for 10-20 seconds is a good rule of thumb.
9. Make Fewer Trips
When you restart your van after being halted for a few hours and the engines have cooled down, the first five miles will use more fuel than usual to get it running again.
So, by bundling all of your errands into one trip, you'll save money! Plan ahead for one large excursion rather than a series of smaller ones to avoid running out of gas.
10. Avoid Traffic
Avoiding traffic is an excellent strategy to improve your vehicle's fuel efficiency. There will be traffic jams, and avoid rush hour or prepare an alternate route when you know.
Driving in traffic is bad for vehicle fuel efficiency because every time you stop and restart, your van will burn a lot of petrol to get back on the road.
Conclusion
Overall, there are many ways to reduce the amount of fuel in your car, such as reducing drag on your automobile, keeping your windows closed whenever possible, and removing roof racks when not in use.
If you don't need the air conditioning, turn it off, and drive gradually rather than often speeding to overtake or catch up to the car ahead. Check your tyre pressure regularly to avoid low pressure, and don't over-rev the engine.
Well, there are a lot of suggestions for you to consider! Saving money on your van's fuel bills can build up to a significant amount of money in your bank account each year. We hope our saving fuel tips for van owners has been helpful to you and hopefully saves you fuel and money in the future!
Sources
https://www.rac.co.uk/drive/advice/how-to/fuel-saving-tips/
https://quadrantvehicles.com/top-12-van-drivers-fuel-saving-tips/
https://movingon.blog.gov.uk/2019/09/17/6-tips-to-improve-your-vehicles-fuel-efficiency/
https://www.vanwisegroup.com/news/essential-tips-for-improving-fuel-economy-when-driving-a-van/

Last updated by MyJobQuote on 9th March 2022.