Top 5 Electric Vans and Are They Worth it?
Electric vans are becoming increasingly popular in the UK, and there are now more varieties of electric vans becoming available on the market. If you are thinking about purchasing an electric van, you should read on to find out everything you need to know before making your purchase.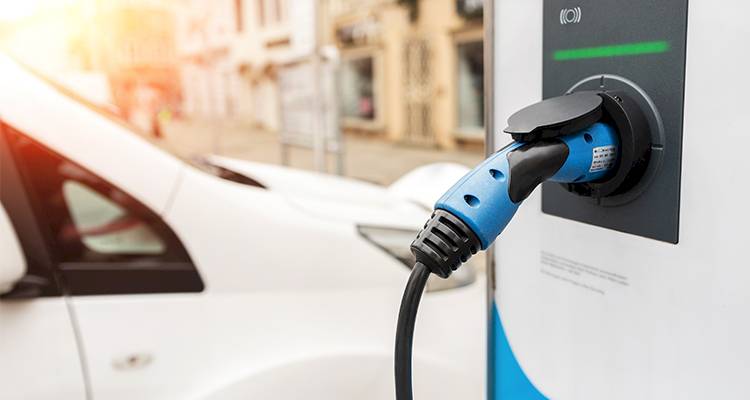 In this article, we will look at five of the best electric vans available on the market today. We will also go over what an electric van is, the pros and cons of owning an electric van, and some of the things you should consider when purchasing an electric van.
What Is an Electric Van?
Since they're relatively new in the vehicle world, you may be wondering what an electric van is. In this section, we will go over what an electric van is and how they work.
An electric van works almost the exact same as any other van on the road. However, the petrol or diesel fuel tank and the engine are replaced with an electric system which is used to power the vehicle.
Technology is advancing quickly, and with this advancement in technology, electric vehicles are becoming increasingly powerful and efficient. In the past, electric vehicles have been criticised for being a lot of hassle, and people have not looked fondly at the fact that they need to be recharged often.
However, newer electric vans can now do a full day of work without needing to be recharged. This means that they can simply be recharged overnight when they're not in use.
As electric vans are becoming more and more popular, there are more options available than ever. So, whether you're looking for a Nissan electric van, a Volkswagen electric van, or a Renault electric van, there is something on the market for you.
Electric vans also now come in various sizes, from small electric vans to medium electric vans to large electric vans, so it's now easier than ever to find exactly what you are looking for from an electric van.
Pros and Cons of Electric Vans
There are several advantages and disadvantages that come with owning an electric van. Below is a list of the pros and cons of owning this type of vehicle:
PROS
Low running costs – Electric vans are much cheaper than diesel vans as the cost per mile is much lower.
Cheaper to maintain – There are much fewer moving parts in an electric van compared to a traditional one. They're also less hard on the brakes, so the overall maintenance costs are reduced.
Environmentally friendly – Electric vans produce no tailpipe emissions at all. This makes them perfect for improving air conditions, especially in urban areas.
Incentives – There are various commercial schemes, such as the Government Plug-In Electric van grant, which is worth up to 20% off the list price. Plus, you can also get a reduced tax burdens for both business and private use. Some places also offer free parking and free charging for electric vehicles.
Positive image – Having an electric van or a fleet of electric vans for your business demonstrates to your clients and customers that you are conscious about helping the environment.
Future-proofing – The need to tackle climate change is becoming more and more urgent as time goes on. Companies are looking to switch to electric vehicles to lower their business risk and to future-proof operations.
Easy to drive – Electric vehicles are very easy to drive, and you don't have to worry about shifting gears. They're also very nippy because electric motors can deliver instant torque.
CONS
Range anxiety – This is a common problem with electric vehicle owners where the driver will suffer from extreme anxiety about running out of power before they can reach a suitable charging point
Charging issues – There are around 20,000 charging points across the UK, and many businesses and homes have a charging point too. However, there are still a lot of gaps, especially in rural areas. Of these, there are only currently around 1000 rapid chargers
Initial costs – The up-front costs of electric vans still tend to be higher than regular vans
Reduced payload – The amount of weight that an electric van can carry is usually slightly reduced due to the heavy components such as the batteries. High loads can also reduce the range available
Depreciation – Any new vehicle depreciates immediately after it has been purchased. Electric vehicles are no exception to this rule
Top 5 Electric Vans
Now that you know how an electric van works and you've weighed up the pros and cons of owning one, it's time to take a look at the best electric vans on the market.
There are many options available when it comes to electric vans. In this list, we will show you the best of the best, including small vans, medium vans, and large vans, so you can find the best possible model to suit your needs.
Renault Kangoo ZE
Starting price around: £24,480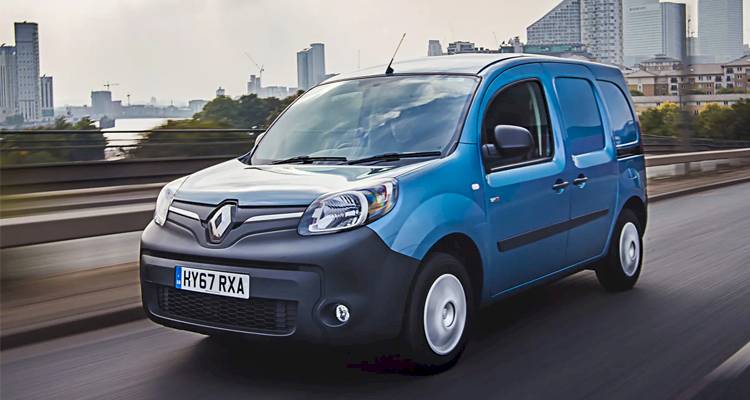 The Renault Kangoo ZE is one of the best options if you're looking for a small-sized van.
It is 100% electric and gives you the same loading capacity as the equivalent diesel models. However, it comes with the benefit of much lower running costs.
The newly upgraded ZE 33 battery gives an estimated range of around 124 miles during the summer and 75 miles during the winter. It can be recharged at any public charging point, or you can recharge it at a home charging point if you have one.
The small size of this van makes it perfect for nipping around cities and towns. You have various options to choose from, including the standard model, the long wheelbase version, and a crew cab version that houses five seats.
You can also choose from various interior partitions to suit your needs, as well as the addition of various storage areas to hold notepads, pens, or receipts.
Vauxhall Vivaro-e
Starting price around: £35,000
This van is an award-winning model and is an all-electric version of the traditional Vivaro. It won the What Car? Van of the Year award for its impressive performance and ultra-low running costs. The van was praised for being very practical, easy to drive, and proving that electric vans are great, affordable alternatives to diesel and petrol models.
The Vivaro is a medium-sized van that is perfect for most business owners looking for a reliable van. It comes with a choice of batteries, including the 50kWh options, which gives you a range of 143 miles and the 75kWh option, which provides you with a range of 205 miles.
Standard features on this van include a 7-inch colour touchscreen, cruise control with a speed limiter, rain-sensitive windscreen wipers, and rear parking sensors. It also comes with Vauxhall Connect – an advanced driver safety and security system. This includes an automatic emergency response in case you are involved in a collision.
Ford Transit Custom PHEV
Starting price around: £46,765
The Transit is a popular type of work van used by many business owners in the UK. Now, the traditional Transit van comes in a plug-in hybrid option. This means that this version uses two separate power sources – a 1.0L Ford Ecoboost petrol engine and a battery-powered electric motor that drives the vehicle. It also recharges the battery and extends the overall range of the vehicle.
With this hybrid vehicle, you can drive with zero emissions on electric-only power for up to 35 miles. You can then enjoy the peace of mind of knowing that you can cover 310 miles via a combination of the power sources.
There are various configurations and trim options that you can choose from. You also have the choice of a wide variety of driver-assist features, including a nifty Blind Spot information system.
There is also a Ford SYNC 3 system that allows you to stay connected and control various things such as your music, your phone, and your navigation system. You can choose an 8" colour touchscreen or voice commands for the controls.
Mercedes eSprinter
Starting price around: £51,950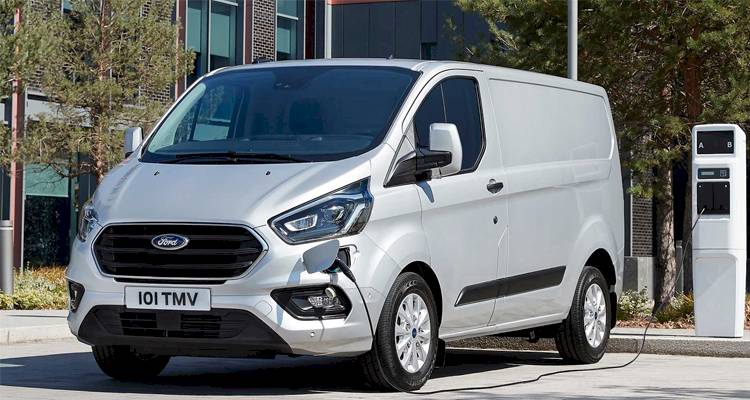 The eSprinter panel van comes in one size and has three seats. It's the perfect choice for those looking for a reliable large-sized electric van.
This impressive van has a payload of 774kg with a lot of space thanks to the underfloor battery. This van provides you with around 100 miles of range per full charge.
The eSprinter is available in the Progressive trim, and it includes a range of standard equipment such as active brake, attention and crosswind assists. It also comes with the benefit of a heated driver's seat for those chilly winter months.
There is also the Mercedes PRO Connect system. This is an integrated van monitoring system that provides real-time updates on critical roadside and parts assistance whenever needed.
If you want even more from your eSprinter, there are several additional options for you to choose from. These include an overhead storage compartment, lumbar supports, and a reversing camera with a display in the rear-view mirror.
Renault Master Z.E
Starting price around: £57,000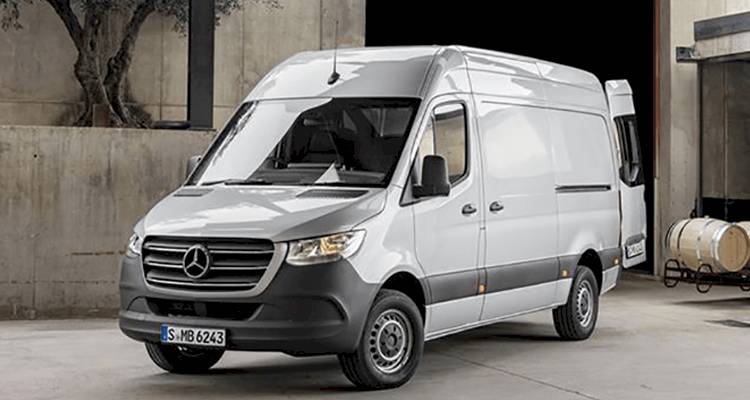 This large-sized van is a 100% electric vehicle with zero emissions. It is one of the leading large-sized vans on the market currently.
There is a huge range of options available from this van as it comes in two different heights, three various lengths, and three different body types.
The range of this vehicle is around 75 miles per charge on the combined cycle and around 95 miles on the city cycle, which is enough to cover most localised jobs.
The interior of this van is also very impressive. It comes with up to 12 anchorage points depending on the variety that you choose. This helps to secure loads, plus the loads are always further secured thanks to the non-slip floor covering.
There are also several additional options for you to choose from with this van, including a rear parking sensor with an image display in the rear-view mirror and LED load space lighting.
What to Consider When Buying an Electric Van
Now you know everything you need to know about the best electric vans on the market, but there are a few things that you may need to consider when purchasing an electric van. Below is a list of the things you may need to consider before you go ahead with your purchase.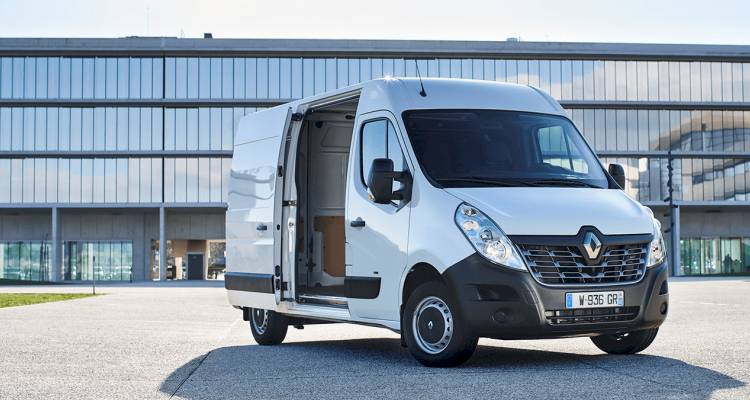 Vehicle Range
This is often one of the biggest concerns that people have when looking into buying an electric vehicle. Range anxiety is a big issue amongst electric car drivers. This is where the driver of an electric vehicle suffers from extreme anxiety about not finding an appropriate power source to charge the battery before it runs out.
It's worth considering how much you will be driving the vehicle and how far you need it to go on a daily basis with one charge. Electric vans come in various ranges, so this is something that you should look out for when choosing the right model for your needs.
Price of the Van
Although electric vans do cost less in the long run than traditional vans, they often come at a much higher cost upfront. This may not be as much of an issue if you choose to lease or hire a van. However, the cost is still something that should be considered.
Electric vans come in various sizes, models, and prices. With this in mind, you should consider your affordability before you start searching for the right electric van for you.
Passenger and Cargo Space
As we have mentioned earlier, electric vans come in a range of different sizes to suit various needs. Before you decide on the right van for you, you will need to consider how many seats you need in the van as well as how much capacity the van needs.
The size of van that you need will depend on its intended use. Try to consider how much space you will need in the van and always buy one a little bit larger just in case.
Charging Options
There are many charging stations all over the UK; however, there are only around 1000 fast-charging points. In most cases, if you are using your electric van for work, it will need to be charged overnight every night so that it can be driven all day every day.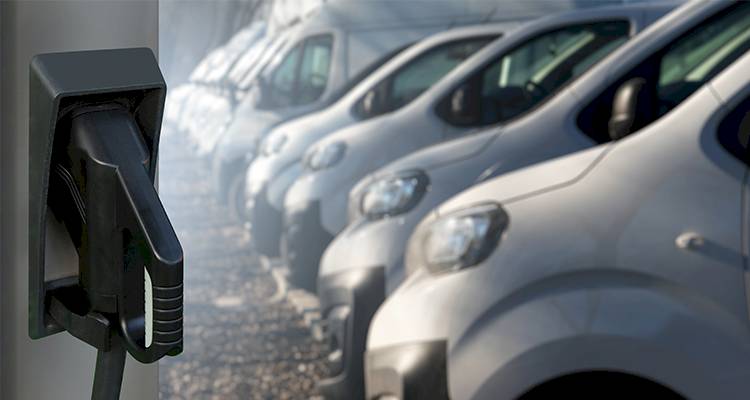 If you don't have a charging point close to your home or work, you may need to consider the additional cost of installing a charging point at your home. You should also make a note of some nearby charging points so that you always know that you can charge your vehicle whenever needed.
Conclusion
As you can see, there are many options available when it comes to electric vans. As electric vehicles are becoming increasingly popular, there are more and more reasons to consider buying one, so why not take the plunge and look into buying one to improve your business' means of transport.
Sources
https://www.autoexpress.co.uk/best-cars-vans/105891/best-electric-vans-2021
https://www.bigvanworld.co.uk/blog/all-you-need-to-know-about-electric-vans/#
https://www.admiral.com/magazine/guides/van/pros-and-cons-of-running-an-electric-van
https://www.confused.com/van-insurance/guides/new-electric-vans-uk
https://www.myev.com/research/ev-101/the-five-most-critical-considerations-for-any-electric-car-buye

Last updated by MyJobQuote on 16th December 2021.