The biggest DIY fails during Covid-19 lockdown
With lockdown now in place thanks to Covid-19, many of us have looked for different ways to keep us occupied in our homes.
Many people have put their hands to DIY, looking to address the parts of their home they have been meaning to fix and improve for some time. Our own study recently found that an astonishing 81% of Brits believe this is the best chance they have had in the past year to carry out some much-needed TLC.
During this time, it is inevitable that Brits will have struggled with certain DIY projects in the absence of professional tradespeople. In order to find out which aspects people struggled with the most, MyJobQuote.co.uk surveyed 1,412 Brits who have embarked on DIY projects since the lockdown began.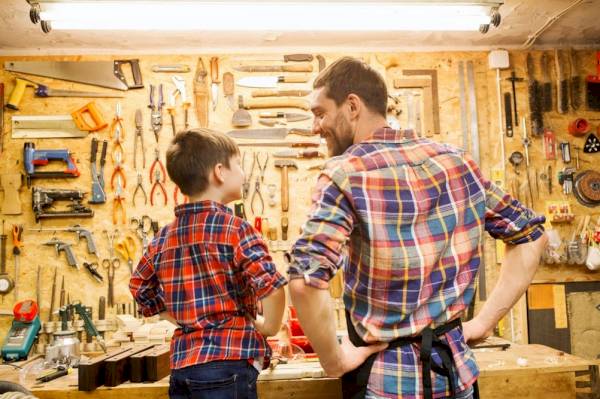 Image Credit: Syda Productions / Shutterstock
What are the biggest DIY fails for Brits during lockdown?
The biggest DIY fails during lockdown rank as follows:
Laying laminate flooring – 58%
Tiling walls/floors – 52%
Fitting small bathroom fixtures (e.g. tap, showerhead, sink etc.) – 47%
Plastering walls – 45%
Laying decking – 43%
Putting up wallpaper – 41%
Repairing/fitting doors/windows – 36%
Painting walls – 30%
Assembling/fitting small furniture (e.g. table, chairs, shelves etc.) – 24%
Fitting new door/window/cupboard/cabinet handles – 19%
MyJobQuote found that laying laminate flooring has been the biggest DIY problem for Brits, with 58% admitting to struggling with this home improvement task. Thereafter, over half of Brits (52%) have struggled with tiling their walls and floors, followed by fitting small bathroom fixtures, such as a tap or showerhead (47%).
With summer just around the corner, many homeowners will undoubtedly want to make their garden space as enjoyable as possible. Of those attempting to do so during lockdown, 43% of Brits have claimed to have failed to successfully lay decking in their outdoor space.
Surprisingly, we can reveal that almost a third of Brits (30%) have had a mishap when painting their walls, compared to 41% of Brits putting up wallpaper. If these results are anything to go by, opt for a splash of paint rather than paper…
Relatively simple tasks such as assembling and fitting small furniture (e.g. tables, chairs, shelves) and fitting new handles onto doors, windows, cupboards or cabinets has caused a headache for 24% and 19% of homeowners respectively.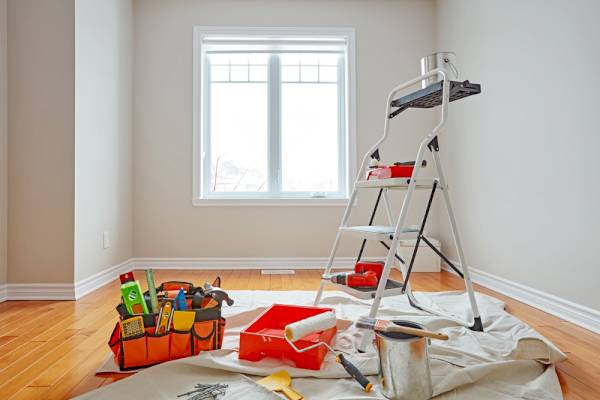 Image Credit: Kurhan / Shutterstock
MyJobQuote's top tips for resolving DIY fails
Utilise the Internet
With the internet providing a wide range of information on just about any topic from various reputable sources, a simple search into Google will be your saviour. DIY guides will help you to find the perfect solution to your DIY problems in no time.
Video Assistance
If you are a visual learner, you may want to use a video to help you with the DIY task you are having issues with. There are multiple 'How To' videos available online from industry professionals, especially on video-streaming platforms like YouTube.
Helping Hand
Turning to a tradesperson such as a flooring specialist, bathroom specialist, plasterers or tilers for help could be a quick and easy solution to your problems. Even though they won't be able to come around to help, they should be able to provide some helpful advice via a phone call or a chat over Zoom/Skype.
Apply Caution
Watching a few videos or reading a few articles might give you the false confidence to think you can handle any DIY task. Take caution and apply a safety-first attitude – especially when it comes to dealing with complex aspects such as plumbing and heating as well as electricity and lighting. Leave those to the qualified electricians, heating engineers and plumbers.
Wait it Out
Trying but failing is never a bad thing and don't put yourself down. If you think you don't have the confidence or sufficiently understand how to rectify the DIY problem in hand, it may be best to wait until lockdown is over and then get a reputable professional to sort it out.
Last updated by MyJobQuote on 27th September 2022.