Recent Study Reveals Which UK Councils Spend the Least on Social Housing Maintenance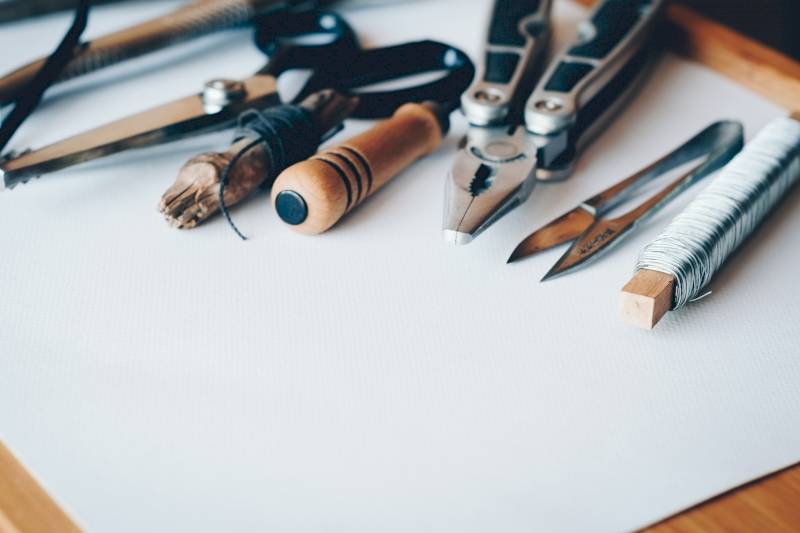 As the cost of living continues to rise in the UK, it begs the question 'what are local council authorities really doing to ensure the upkeep of social housing?'
To gain a more comprehensive insight, MyJobQuote compiled data based on the responses of 244 UK councils from a Freedom of Information survey. The survey asked councils across the UK how many tenanted and leasehold properties they had on their books. They were also asked how much they spent in 2020/21 on 'responsive repairs and maintenance (including on the blocks and estates they're situated on)'.
These are the ten UK councils spending the least on social housing maintenance:
| Local authority | Maintenance spend per property in 2020/21 |
| --- | --- |
| Norwich City Council | £39 |
| Perth & Kinross Council | £137 |
| South Holland District Council | £148 |
| Orkney Islands Council | £178 |
| Runnymede Borough Council | £197 |
| Falkirk Council | £233 |
| Southampton City Council | £244 |
| North Northamptonshire Council | £276 |
| UK Average | £817 |
Norwich City Council spent the least on social housing maintenance
According to the research, of all the local authorities, Norwich City Council spent the least on social housing upkeep having spent just £39 for each of its 14,452 properties in the 2020/21 financial year.
The Eastern Daily Press highlighted that earlier last year Norwich City Council received some backlash after admitting it failed to carry out crucial safety checks on the water and electricity on its properties, potentially risking many lives.
One tenant was left without compensation for all the upset and stress caused by a severe leakage that damaged her floorboards and carpeting. She waited more than three weeks just to be sent an unqualified plumber.
Carl Meredith from MyJobQuote states: "It's surprising to hear that this job wasn't treated as an emergency as it could have been handled quicker, avoiding all that damage. This job could have easily been completed within a day which would range anywhere from £40 - £80/hr in price but the average price should generally be around £50/hr."
Other UK Councils with the least amount spent on social housing upkeep
Other councils that spent the least amount on social housing upkeep for the 2020/21 financial year include Perth & Kinross Council, which only spent £137, and South Holland District Council, which spent £148. When compared to the councils which spent the most, such as Bolsover District Council (£2,336) and Telford & Wrekin Council (£3,176), it highlights a massive disparity.
A tenant's daughter from a South Holland District Council-owned property filed a complaint about how she had to visit every five to seven days to unblock her parent's toilet and that no permanent resolution had been considered.
On this, Carl said: "A job like this can easily be resolved very quickly. If hiring professionals to unclog a toilet it generally takes around half an hour to complete the job and would usually cost around £50 - £70. But if you would like to take on a DIY project then you may wish to clean and unclog the drain yourself, however, do bear in mind the supply costs involved. Depending on the scale of the job it could be an easy fix with a price of around £4 for a drain cleaner but could go up to £140 if you want a drain cleaning kit."
Four out of the top ten local authorities that spent the least on maintenance were Scottish
Scottish councils occupied four out of the top ten places filled by local council authorities which spent the least on social housing upkeep. These included Perth & Kinross Council (£137), Angus Council (£157), Orkney Islands Council (£178), and Falkirk Council (£233).
This suggests that social housing occupants on the northern side of Hadrian's Wall are more likely to be roughing substandard living conditions. Though this doesn't come as a surprise due to the several complaints that were made, especially by an occupant of a Falkirk Council-owned property, who made a complaint regarding a collapsed ceiling in the kitchen, the council reportedly took a long time to make any permanent repairs.
Carl stated: "It really shouldn't have taken the council a long time to fix the collapsed ceiling. I would say that depending on the size of the damage done to the ceiling, the cost of repairing or replacing a ceiling may be anywhere from £150 - £200 per day."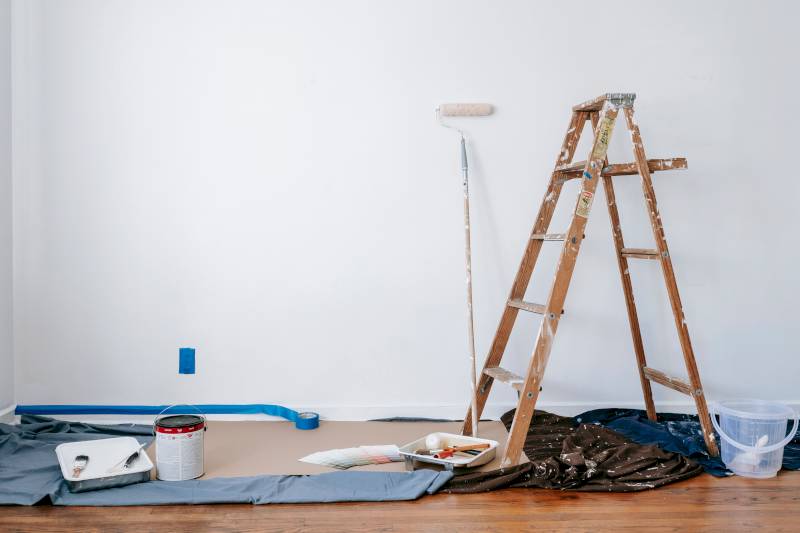 UK's average spend on social house maintenance was £817 in 2020/21
Data from the research also showed that in the UK the average spend on maintenance per council house was £817 in 2020/21. Considering the series of complaints to local authorities from housing tenants across the UK. It suggests that the UK just isn't investing enough in the upkeep of social housing.
For instance, a tenant stated they would like to be rehoused after facing long-standing issues with dampness in the property owned by the Isle of Anglesey County Council. Carl spoke of the matter: "It's such a shame that it has gotten to the point where the tenant wants to be rehoused - when it comes to the treating damp, prices may start anywhere from £200".
However, Carl found it even more shocking to hear that the granddaughter of a 100-year-old lady made a complaint to North Northamptonshire Council as the council had left the OAP without a functioning shower for over two months:
"I must say, it's rather heart-breaking to hear that elderly people are not treated with top priority by local authorities, especially when a job like this should really only take 2-3 hours to complete. The labour costs of replacing an existing shower should cost around £80-£150."
Instead of waiting weeks, months, or even years to finally get that sink fixed by the council, why not consider hiring a professional to take care of it for you - in just a matter of hours you could have a new sink and for a cost-effective price!
Last updated by MyJobQuote on 12th April 2022.