Pantone and Dulux Colours of the Year 2021 – This Year's Colour Trends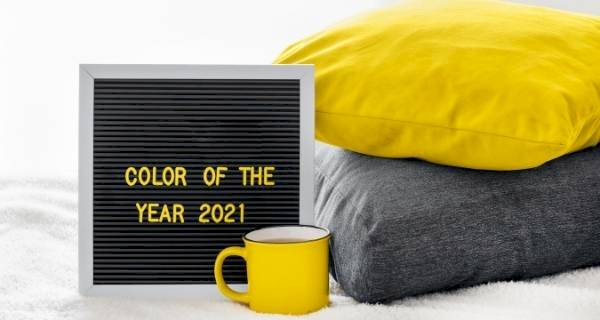 Every year industry experts get together to choose or decide on the colour of the year. The main announcements come from Pantone colour of the year and Dulux colour of the year. 2021 has some very different choices from both Pantone and Dulux. Pantone choosing not just one, but two complementary colours for 2021.
Each of these choices can create a very different mood and feel. Using colour in yoru home is a way to set the mood you want to create. But be careful, as too much of a colour can be overwhelming.
Dulux® colour of the year 2021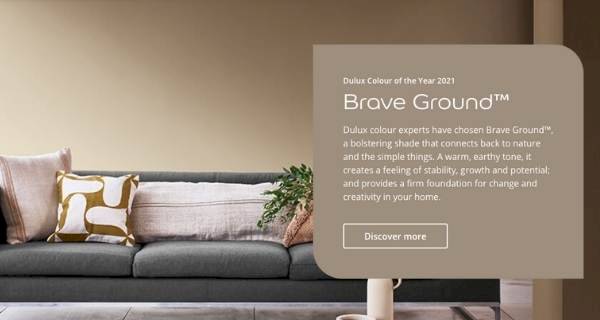 Dulux® colour of the year 2021 is Brave Ground. It's a brown but warming tone that aims to help connect with nature. It's a colour that works well with muddied tones of pink and red for a bold colour feeling. It can also be matched with blues or golden shades of yellow.
The main aim of this colour is to help us connect back to nature, but also aims to provide a foundation for change and creativity.
It's not our favourite colour of the year we have seen, but can see minimal use around the home and matched with some brighter colours could be an interesting choice. Some colour palettes that match with Brave Ground have had a very 70's when mixed with muted orange colours.
Use the Dulux app to see what your home will feel like with 2021 Dulux colour of the year on them.  https://www.dulux.co.uk/en/dulux-colour-year-2021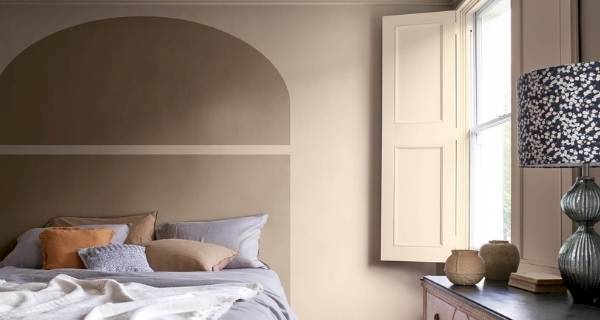 Colour of the Year 2021 Pantone®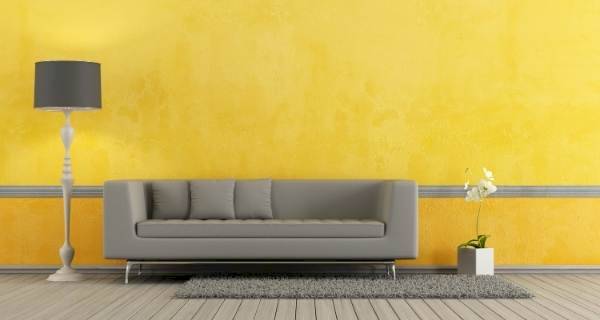 Since 2020 Pantone® is the industry go to for colour. Pantone started in 2000 has published an annual "Pantone® colour of the year". They are now where leading fashion, branding and marketing industries look for setting trends.
Normally choosing just one colour, it was a surprise that this year Pantone colour of the year is actually colours of the year. Choosing both Ultimate Gray and Illuminating as pantone colour of the year for 2021.  
The brightness of Illuminating is a great match with Ultimate Gray. Bringing brightness to a room with a neutral feel with the grey. For example, a grey sofa will look great when you add in yellow cushions. Use of different textures can also change the way these colours feel together. Here are some images that use these colours together.
Decorating Your Rooms with Colour of The Year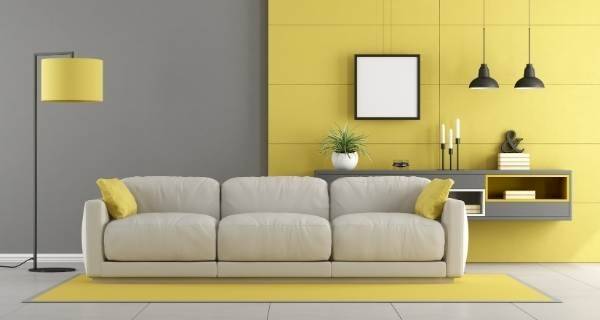 Deciding which room to decorate is the hardest part. We don't suggest you decorate all your rooms with both or all these colours of the year options from Dulux and Pantone. Instead, it is best to choose just one room that you feel needs a special touch for 2021.
You could choose to upgrade your kitchen on a budget to incorporate the brightness of Illuminating, or maybe you will decorate your spare room or home office with Brave Ground in order to inspire your creative juices.
Remember don't overdo one colour throughout your home and adding colour is there to inspire, freshen a room and create a feeling. Mixing styles will often create an unsettling feeling. We've said it before, but having a country cottage kitchen is lovely, but mix that with a minimalist style living room and you will create a sense of confusion in your home.
How to incorporate the 2021 colour of the year into your home
1. Update a feature wall
A feature wall is a great idea in a home, as it can be easily updated from one year to the next, without the need to decorate the whole room. Within a few hours of careful painting and adding your chosen colour to one wall in the room can change the way the whole room feels.
You can then choose to update this wall each year if you wanted to. It's much easier than redecorating the whole room and yet still feels fresh and on-trend. Adding in bright colours to a darker room will help bring in the light and reflect that light around the room.  
2. Swap out soft furnishings and accessories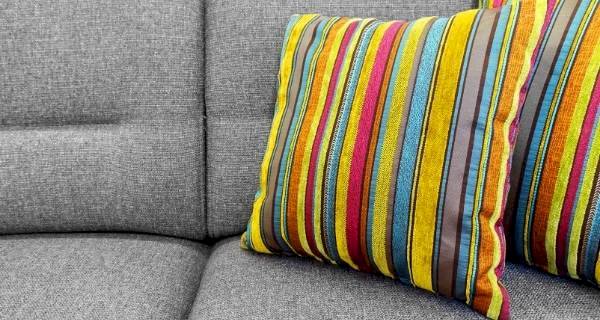 If you have a very neutral looking room, or you can't paint your room because you are renting, you can update the feeling of your room by changing the colour of your cushions or other accessories like rugs and picture frames.  
Other options include upcycling an old unit and paint it this year's colour of the year. Cover your sofa with a blanket that incorporates this year's colour of the year.
Read our blog post on upcycling for more ideas on how you could incorporate this year's colour of the year, while also giving new life to an old piece of furniture.
3. Bathroom upgrades on a budget
Choosing to add this year's colour of the year to your bathroom doesn't mean pulling everything out and remodelling the bathroom. Changing the tiles is not an easy upgrade, but painting the walls, colour of the towels or bath mat is something you can change to update the colour of your bathroom.
Other options include changing your blind in the bathroom or hire a flooring specialist to change the flooring and lay some fresh lino.
4. Bedroom upgrades
Similar to other rooms, you can change your duvet cover, cushions or upcycle the furniture in your room. Lampshades, curtains and flooring are also options for freshening up your bedroom.
When was the last time you decorated your bedroom? Having a freshly decorated bedroom could help you sleep better at night. Especially if you also do some decluttering.
5. Wall art decorations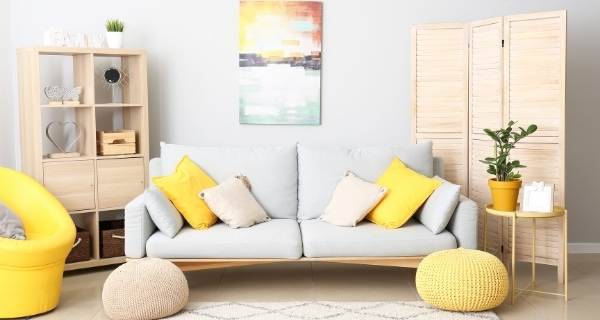 Art isn't always cheap but swapping out the images on your walls can help feel like you have decorated your room. You can paint the frame of your images, but also spend some time going through family photographs and print them off.
Hire a Tradesperson
Decorating is something that you either enjoy or despise. Either way, why not hire someone to come and upgrade your home for you. Trips back and forth to pick up DIY tools can often take up a large portion of the weekend alone.
Hire the right tradesperson and all you have to do is enjoy the results.
Don't forget to tag us on social media with your before and after images, we'd love to see your results.
Last updated by MyJobQuote on 14th September 2021.