How to Increase the Kerb Appeal of Your Home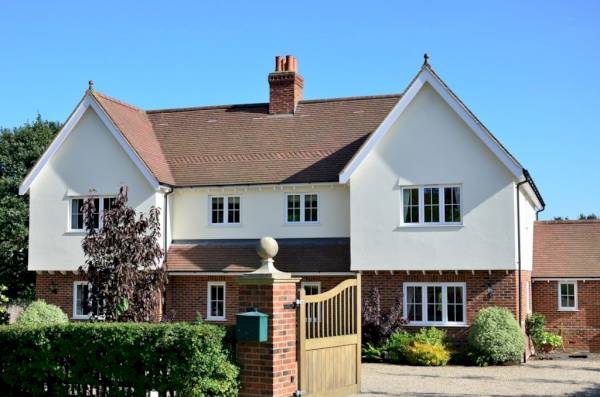 In this article, we will look at ways you can increase the kerb appeal of your home. How your home looks from the road will add significant value to your home and can also inspire your neighbours to have similar work done on their home. Increasing the kerb appeal of your home can lead to adding value to all the houses in your street, as it becomes a more desirable area to live.
Having external work done can often lead to a discussion between neighbours on how much it costs and after seeing a good job done on your home, they can often speak to the same tradesperson to work with them.
9 Ways to Increase the Kerb Appeal of your home
Keeping the front of your home clean and tidy looking will help increase kerb appeal. Here are nine ways you might not have thought of how to increase your homes kerb appeal:
Clear the garden from weeds
Paint the external of your house
Update the rendering
Repair or install new windows
Repair broke or damaged roof tiles
Landscape your garden
Create a bin storage area
Jet wash your driveway
Add a front extension
Let's take a further look at what each of these means and how it can increase the value of your homes kerb appeal.
Clearing & tidying your front garden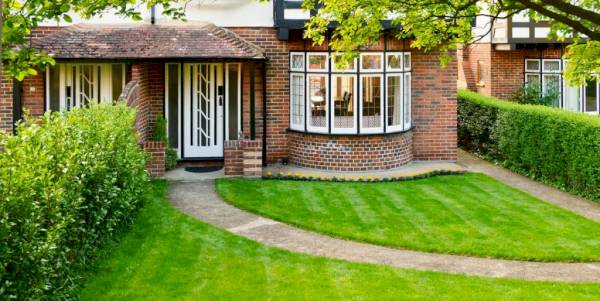 This may seem obvious, but a garden can often be a forgotten area when the sun isn't shining. But spending a few hours each month will help keep your garden looking tidy all year round and help your home look more appealing to potential buyers and also help keep the neighbourhood looking good.
Basic jobs in the garden for each season
Spring – Ideal time to plant in your garden, but be careful of late frosts
Summer – Trim plants and bushes with occasional mowing of your lawn area
Autumn – Keep your garden clear of falling leaves that can build up over winter
Winter – Check external areas that may be damaged by storms
Paint the external of your house
Warmer weather is the ideal time to decorate the external area of your home. Painting the outside of your home isn't an annual job if done right, so why not contact professionals that can come and paint the external of your home. Remember to ask them if they can carry out any minor repairs or if you'll need to get a specialist in to carry out repairs first.
Benefits of painting the outside of your home
Protects your home
Improves the look
Adds style
Updating the rendering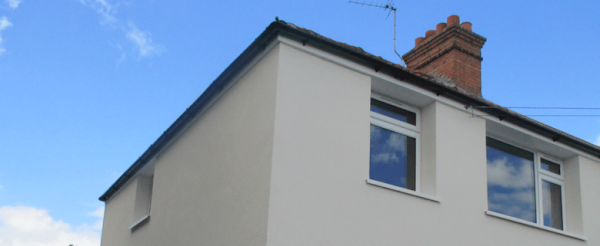 A popular way to increase the kerb appeal of your home is by updating the render. Many older homes are covered in external rendering or pebble dash that may need updating. Did you know that the brickwork behind older rendering can often need repairing?
Replacing or upgrading cladding can mean less heat escapes from your home, so not only will this increase your kerb appeal, but it will help keep your home warmer or cooler when needed. We think you'll agree, it will also look much nicer than older warn out pebble dash.
Repair or install new windows
Your windows don't have to be plain "white uPVC". You can upgrade your windows to something more attractive, but also have a better efficiency rating than older windows. We covered six signs your windows need repairing or replacing and how upgrading your windows can increase the efficacy of your home.
Improves the look and feel
Helps increase energy efficiency
Reduces external noise
Repair broke or damaged roof tiles
Take a stand back and look up at your roof. It's an area that can be damaged by high winds or storms. If left unchecked, the damage can also lead to more expensive repairs in the future. If you carrying out minor repairs now, it can save you thousands in repairs in the future, as a broken tile can cause internal damp issues and more.
Removing moss from your roof will also help increase the longevity of your roof. This build-up of moss growing on your roof can change the structural integrity and lead to expensive repair bills if left untreated.
One thing to note is that you should never pressure wash your roof. Pressure washing your roof can lead to farther damage of tiles and more expensive repairs, as the tiles are fragile and if done incorrectly will leak inside. It's best to get a quote from a professional Roofer to come and clear moss from your roof.
Landscape your garden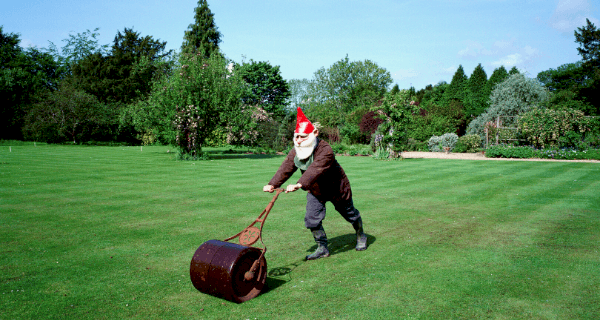 Does your garden lack any structure or purpose? Both front and back gardens can be improved with some improved landscaping designs. Changing the way your garden looks is good but including and improving the functionality of areas is also worth thinking about.
Adding or removing a hedge or where the decking will be can be key to being able to enjoy the garden for more of the year. Adding a fire pit or purpose-built BBQ can help enjoy your garden in the winter.
Consider the following when landscaping a garden
Functionality
Entertainment space
Shape of borders
Planting options year round
Removing larger trees that overshadow
Hire a professional to landscape your garden. A professional will have the right tools and a better understanding of what will grow well in your garden year-round. They can also advise you on how to make the most of the space available.
Create a bin storage area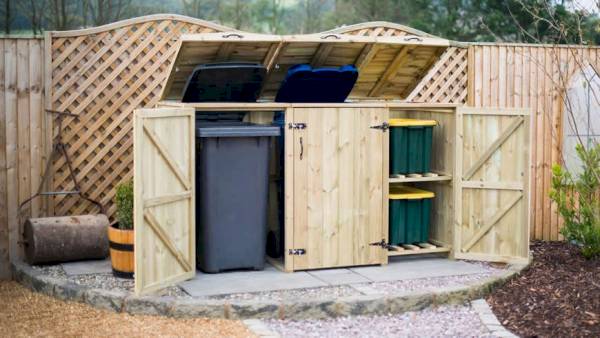 A bin for general waste, garden waste, recycling paper, one for card, one for cans and one for plastics. It can feel like we have an ever-growing number of bins to deal with and put out each week. Unfortunately, it's just part of what we have to keep in our gardens these days.
However, building a purpose-built storage area will help keep them all neat, tidy and hidden away. Let's face it, they are not the most attractive item in the garden, but hidden behind a storage area is more ideal.
Why add a bin storage area?
Secures the bins in high winds
Keeps the harden neater
Holds refuge in one area
Safe from larger wildlife like foxes
Find a Local Carpenter to help build you a bespoke Bin Storage.
Jet wash or pressure wash your driveway and decking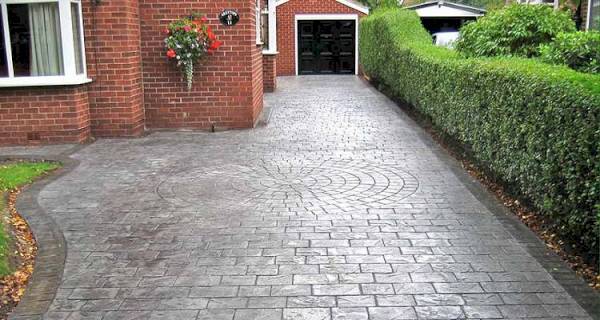 During wet months of the year, your decking and driveway can easily become grubby looking and even become slimy and slippy to walk on, making it unsafe to use. Be careful if you are using a pressure washer on a wooden decking area, this can often damage the wood by splitting it. It's also advisable to treat any decking or patio areas once dry (typically 36-48 hours later, as this can help protect and reduce the chances of further build up in the future.
Cleaning green slime off your driveway, decking or patio area will also bring new life to this area and mean you are more likely to use it all year round.
Add a front extension to your home
Our last way of improving your home's kerb appeal is to change the way your home looks from the front. People often add extensions to the rear, side and loft area of a property, but adding a well thought out extension to the front can make a home more inviting.
Adding a porch area for wet shoes, boots, coats and umbrellas can also help protect the inside of your home. A porch extension will also not be too disruptive to the rest of your home while being built.
If you are looking to add extra space to you home, check out our post on other extension ideas in and adding space to your home or post a job to get advice from a local builder.
Last updated by MyJobQuote on 23rd March 2020.