Tips on Becoming a Self Employed Tradesperson
There are lots of good reasons to become a self-employed tradesperson, but there are downsides too, so if you're thinking about being self-employed, there is plenty to think about! The things you need to consider include how do you intend to acquire clients, do you have enough money to set yourself up and cope with any quiet periods and will you miss working with colleagues? But looking on the bright side, there are plenty of perks to being a self-employed tradesman including the potential for higher earnings and the flexibility to fit your work around other responsibilities such as childcare!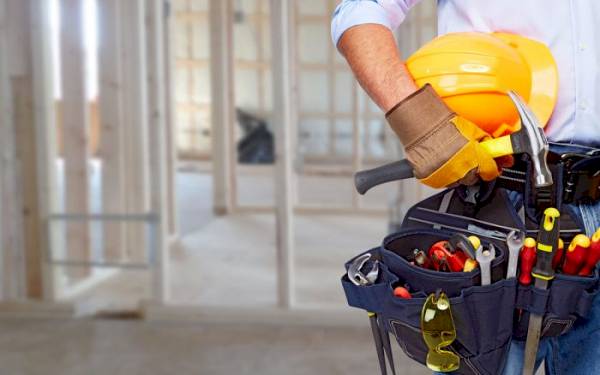 Challenges for a Tradesperson
As a self-employed tradesman you could find that the work can be more varied as you may be working on a number of different projects, but finding a reliable method to acquire new clients can be challenging, especially in the beginning. There are likely to be start-up costs and periods with little or no business, so you should have some money saved up to get started. In fact, one of the biggest challenges for those new to self-employment is the fact that your income isn't guaranteed, which can make it difficult to budget for rent or mortgage payments and other bills. You also have to plan for holidays and sickness, as you won't get paid if not working, plus it can be more difficult to get approved for taking out a mortgage, getting a loan or any other form of credit when you're self-employed!
Getting Started
If you are going self-employed for the very first time, there are a few practical things you need to do, such as informing HMRC that you're now self-employed and sorting out the insurance you will need. Being self-employed means running your own business, even though you might just consider yourself to be a joiner or builder, so you need to decide on a business structure from the start. Choosing between operating as a sole trader or as a limited company is something you need to seriously consider. If you're trading a limited company, there are certain additional things you have to do, such as registering with Companies House, drawing up a memorandum of association, paying corporation tax and having a company accountant. But if you're trading in the UK as a sole trader, you simply need to tell HMRC that you're self-employed and start recording your profits and business expenses. However you run your business, you will need professional indemnity insurance and public liability insurance as a minimum, plus employers' liability insurance if you are employing anyone. The amount of tax you'll pay as self-employed will depend on your earnings and the allowable expenses you've incurred running your business. Certain business-related expenses can be subtracted from your income when you're working out your taxable profit.
Manage your Finances
When you begin self-employment, you are legally obliged to keep adequate financial records of incomings and outgoings. In practical terms, this means keeping all receipts, invoices and bank statements. You should consider investing in accounting software to help you do the books and it is important that you make tax payments to HMRC on time to avoid financial penalties. Additionally, you will need to make National Insurance Contributions and you should set up a direct debit to make these payments so that you don't fall behind. You can trade under your own name or adopt a trading name, but you should make it clear on all paperwork whether you are operating as a sole trader, a Limited company or a partnership.
Financing a new business is one of the biggest challenges you will face, there are always some costs associated with starting a business and getting funding for a new start business is very difficult. There are support services available for self-employed people and those setting up in business for the very first time, some of which can help with funding. But the reality is that most will need to rely on their own savings and perhaps benefits such as Universal Credit to supplement their income while starting out.
Things to Consider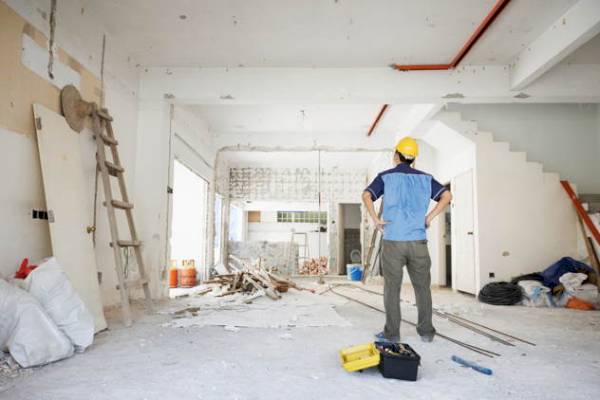 The biggest challenge by far for most new businesses is getting enough work initially to have a positive cash flow. Even established businesses can suffer from quiet spells when they have little to no work and therefore income. But for new businesses, this is even worse as you cannot yet rely on word of mouth recommendations or repeat business from previous clients. In addition, it may take some time for you to find customers willing to supply references and allowing you to take photographs of the work to use for marketing purposes. To make sure you get established quickly, you need to not only do great work at reasonable prices, but a professional appearance and work attitude is essential. A branded work van and overalls can go a long way to making a good first impression, even if it is expensive initially, it will be worth it in the long run!
Marketing & Generating Leads
There are a number of marketing and advertising options available for businesses looking to gain more work, but most are expensive and involve considerable expense with no guaranteed return on investment! Many self-employed tradesmen prefer paying for job leads rather than paying for advertising or having a website created and then simply hoping that the phone will ring! There are a number of online job leads websites available today, such as MyJobQuote.co.uk. Using a lead generation service will ensure you only get the jobs which you are looking for in the areas in which you work. You will only be offered jobs in the categories and locations you choose, plus every job is double-checked as a valid lead. Each job enquiry will cost you a fee, but this fee is a tiny fraction of the cost of conventional advertising. For new and established businesses, buying job leads is a great option with a much better return on investment when compared to other forms of marketing.
Check out our other in-depth guides such as "How to Win More Work as a Tradesperson Online" and "How to Win More Work as a Tradesperson from Jobs Leads" to help with get started with online marketing and nurturing leads.
Pay Per Lead with MyJobQuote.co.uk
Sign up to MyJobQuote.co.uk and gain access to over 25,000 jobs a month! Simply choose your trade and start getting job leads via SMS and email today!
Last updated by MyJobQuote on 5th January 2018.