Adding Smart Home Technology to Your Home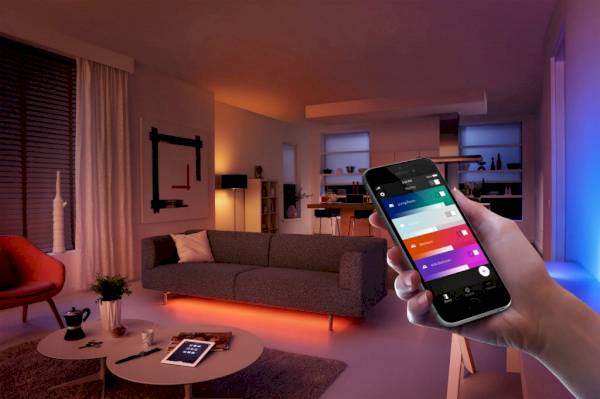 What is a smart home?
A smart home has devices that help with the automation of tasks for the homeowner. A simple example of a smart home device is a smart speaker. You can use your voice to ask it to turn on the lights, play music or set a timer. Gone are the days when a speaker would just play audio.
In this article we discuss smart devices and their place in the modern home. What items can be smart? Lights, speakers, heating, security and television.
Should I be worried about having a smart home?
Smart home devices are always connected to the internet, so if not kept up to date they could become vulnerable to viruses. However, because the devices are always on and connected to the internet, many of them will automatically update their firmware and stay up to date without you needing to lift a finger. Updating firmware on a regular basis will mean you always have the latest and most appropriate security software installed.
We suggest that you see adding smart deceives to your home as fun, but if you have concerns, you could speak to a tradesperson about professionally upgrading your home to a smart home.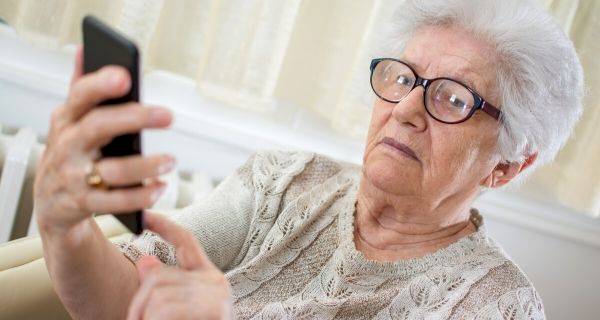 Why should I have a smart home?
Smart home technology allows you to monitor your home from anywhere in the world. For example, Installing a security system to monitor your home while you're away can give you peace of mind. With so many remote security options available, speak to a CCTV specialist and see what they recommend. Get up to 3 free quotes today.
Seven smart home gadgets to add to your home
1. Smart home lighting
Before smart lighting, your only option for light was to cross the room and press a switch to make a single-colour light come on. With some smart lights, you can choose from thousands of colour options and really set the mood for your home to just the way you want it.
With some smart lights you can simply ask your home speaker to turn the light on, set it to any colour you choose and with an app on your smartphone even give your party a disco feel and have the lights change to the music.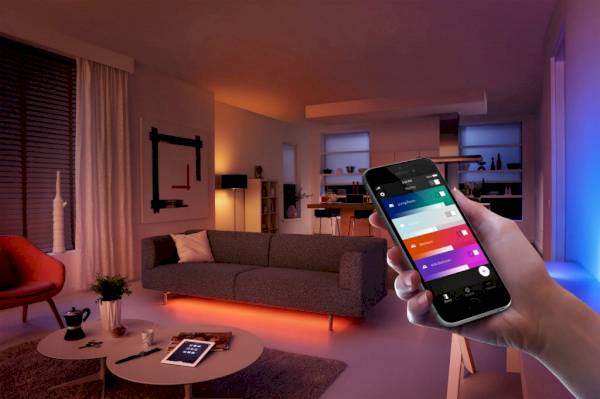 You can set your lights to come on when they detect that you are within a certain distance of your home or to automatically come on when it's dusk, so it looks like someone is home even when you're out. Gone are the days of fiddling with a timer plug when you go on holiday too. Today, with smart home lighting you can use your smartphone to turn on the lights in your living room while you're sat at the bar in Tenerife.
Installing smart light bulbs is one of the easiest ways you can upgrade your home.
Contact an electrician to help upgrade your home with smart lighting.
2. Smart speakers or digital assistants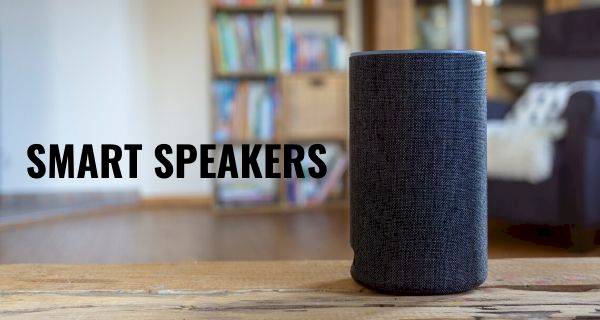 Smart speakers from Amazon and Google are popular choices. All you have to do is say a wake word for them to be ready to perform a task. Tasks include asking them to set an alarm, set reminders, turn on the lights (if you have smart lights) and even ask for a joke (not the best jokes, but worth a giggle, Ed.). These are just a few of the simple tasks you can ask your speaker to do. They are more like a personal assistant than a speaker but you can still use them as a speaker – connect to your Spotify or Amazon music account to stream music around your home.
If you have more than one Amazon speaker in the house, you can even ask it to record your voice and your message is relayed across all speakers. Ideal if you want to let everyone know dinner is ready without shouting up the stairs.
3. Video Calling Family and Friends
Video calling has become even more mainstream in 2020, with many of us having zoom or FaceTime calls. But this normally means having our laptop open or holding our phone while chatting.
Facebook Portal is a device that sits next to and connects to your TV in order to video call with family and friends. This easy to setup webcam device is great for video calls, as you don't have to hold it close to you and the camera angle automatically adjusts and can track you as you move around the room (ideal for busy people).
It's also a smart speaker that connects to Spotify and Amazon music, so you can also play and stream your favourite music. It also include Amazon Alexa, but with the added features of video calling.
In order to make and receive calls you will need to have a WhatsApp or Facebook Messenger account, but the person calling you doesn't need to have another Facebook Portal, as long as they are calling from WhatsApp or Facebook Messenger.
Worried about privacy? You can cover up the camera when not in use.
There are a few different models to choose from, including one that looks and acts just like a digital picture frame, so will not just look too out of place.
4. Smart heating – smart technology that saves you money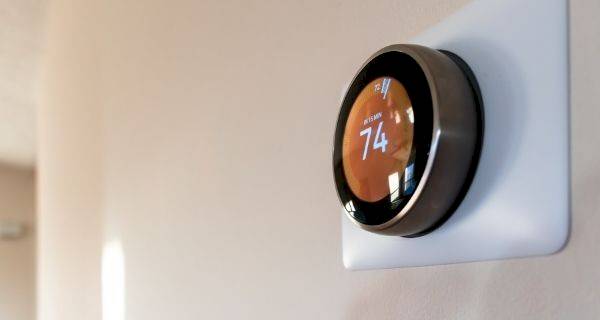 You can now control your heating from anywhere in the world! Once connected, you can change the temperature of your home from your smartphone, tablet or laptop. You can even set each individual room of your home to different temperatures. Giving you greater control and saving you money.
To install a smart heating system like Hive or Nest will normally require the services of a heating engineer. Book now and get up to 3 free quotes and you'll be one step closer to a smarter home where you can easily set your heating to come on so it's nice and warm for when you get home.
5. Smart Home Security
Your home is your castle. It's where you relax, entertain and spend time with your family and friends. With smart home security technology, you can now monitor your castle 24/7, with internal and external CCTV options. When an alarm is triggered you will be sent messages or a live video feed of your home. Some devices back up this feed and save it to offsite, giving you peace of mind that your home is always protected.
Further help on Home Security Tips and Ideas
Smart doorbells are a great smart security device to add to your smart home. They contain a camera, so when someone rings your doorbell you receive an MMS with a photo of the person. Because the image is sent to your smartphone, tablet or laptop, you can even see who visits your home while you are at work or away on holiday. (And send a friend round to check your property if the person looks dodgy, Ed.)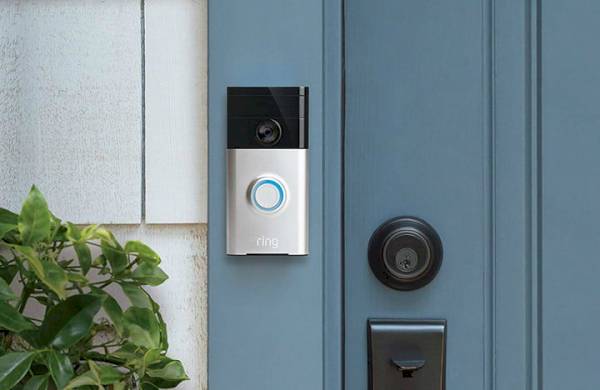 6. Other gadgets and smart devices
TV: Smart TVs have become the norm in most homes. Smart TVs allow us to login to streaming services like Netflix and Amazon Prime to watch on demand the latest movies or box sets when we choose. You can add these services to your TV if you have a spare HDMI port where you can add a dongle device like Now TV or an Amazon Fire Stick.
Robot vacuum: A robot vacuum will automatically roam and hoover a chosen area and keep your floor clear of dust. It can be programmed to run at any time, returning to its hub when it needs to recharge its batteries.
Fridge: How handy would it be if the fridge could tell you what you're out of when you're in the supermarket doing the weekly shop? Well, it's not far off in some cases. Some manufacturers have added an LCD panel to their fridge door and internal cameras. With a smart fridge you don't need to remember if you have something in the fridge, you can just open the app while in your local supermarket and see inside your fridge.
The humble fridge door has long been a hub of family information and to-do lists. With a smart fridge the bulletin board is digital and online, and it can be updated from multiple devices from anywhere. So, if you think of a household chore while at work, so you can let whoever is at home know they need to get milk or take something out of the freezer for dinner.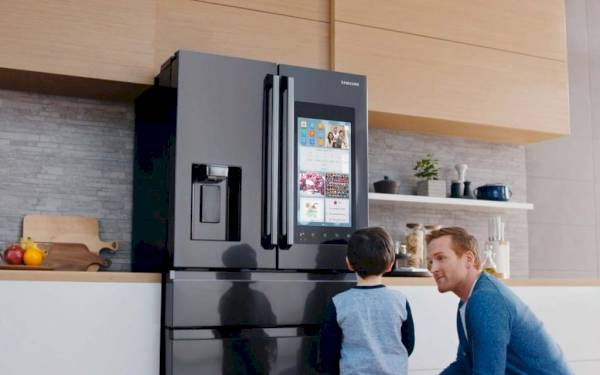 7. Add smart technology to existing devices
You don't need to spend a fortune to bring smart technology into your home. A smart plug can be added to any device in the home, so that the device can be turned on and off using an app on your smartphone or other devices. While limited in function, a smart plug does allow you to turn your existing devices into gadgets you can control from the other side of the world. I've seen parents add them to games consoles to remotely limit the time their children can spend playing video games.
If you're ready to bring smart technology into your home, post a job for up to 3 free quotes today.
Last updated by MyJobQuote on 31st January 2020.