Spring Cleaning Checklist – Enjoy Your Home More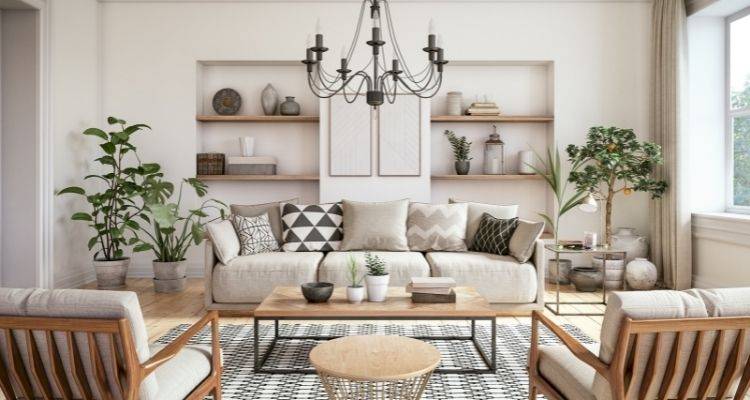 The last week of March is a great time to spring clean your home, as the weather in the UK typically starts to warm up and spring blossom starts to show in your garden. As it is warmer, you can open up the windows to let the fresh air indoors. It's a great time to work your way through our spring cleaning checklist below to help you feel more relaxed at home.
What is a Spring Clean?
Spring is when we naturally come out of our hibernation and let the fresh air from outside come into our homes so that we feel clean and fresh. It is time to clean the forgotten corners of our homes to help us feel more relaxed. It's important to take your time to clean one room at a time and not feel overwhelmed; remember you are cleaning here, but it can be combined with decluttering your home.
When Should I Spring Clean?
Did you know that there is a spring clean week? Well, there is. It's more of a spring clean month, but this typically starts 22 March up to 23 April. You can do a deep clean of your home any time of the year, but a spring clean reflects the change of season to spring and the start of warmer weather.
Does Cleaning Help Reduce Stress?
According to this article by Good Housekeeping, cleaning can help reduce stress and anxiety. "A clean space is more likely to be linked with positive emotions" – Good Housekeeping. They go on to say that "even 10 minutes per day — can help minimise anxiety". If you're going through a time of anxiety or stress it may help you also feel more in control of the space around you.
Spring Cleaning Checklist Essentials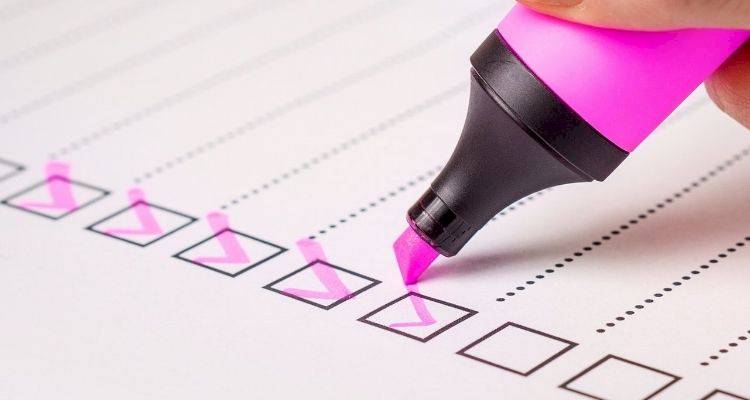 Gather your supplies for doing a spring clean. You probably have all the items you need under the sink. But here is what you will typically need:
Cloths
Duster
Sponges
Cleaning chemicals
Warm water
Ladder/step
Vacuum
Time  
You might have been expecting a larger list of items, but we suggest keeping it simple when doing a spring clean. What you're aiming for is to make each room feel fresh and clean. If you find an area that needs more attention or stain removal, it's best to tackle that individually.
Step One of a Spring Clean – The Quick Clean
Start your spring clean with a quick clean of each room, this should take you around 20-30 minutes for each room in your home, which will mean you can easily tackle this on a regular basis. Choose a room to do this to on a daily basis, so you don't feel overwhelmed.
What is a Quick Clean?
A quick clean is a way to help feel less cluttered and get things out of the room that doesn't belong there. Go around the room and remove items that should not be in that room. You don't need to worry about putting them in the right room, but this is up to you. If you choose to, just put them in the right room in a pile for sorting later when you do a deep clean.
Open Your Windows
Letting in the fresh air from outside will help your room feel fresh and also help some of the dust head outside. So, open your windows wide and feel the spring air come inside. Take a deep breath and get to work freshening up your home for a spring clean.
Which Room to Start a Spring Clean?
If you have an upstairs, then start upstairs and work your way down and through your home. Otherwise, start with bedrooms, on to the bathroom, kitchen and then the living spaces. If you have children, get them involved with cleaning their room, this will help by keeping them occupied and feel like they are helping you.
Put things in piles
Quickly put items that you want to sort into one pile. You can work through these later but putting them in a pile will keep them neat and together.
Dusting down the room
Work your way around the room with a duster or feather brush. The key here is not to spray polish or cleaners on surfaces, as this can clog up in corners. A light dusting is all you are looking to do for the first stage.
Vacuum the Floor
For a quick clean, you are just aiming to get at the bits you can see. You can focus on the corners of the room at a later stage. Do the bits of the floor that you can see and get used most, as this will help prolong the life of the carpet.
Relax and Enjoy Your Quick Spring Clean
You have worked through your home and have given each room a fresh feel. Take a moment to relax and enjoy your morning's work of spring cleaning your home. Put the kettle on and relax. You can call it a day here and take time to read a book or listen to your favourite podcast, or you can start with stage two. (ed. enjoy your work and relax)
Stage Two of Spring Clean Your Home – The Deep Clean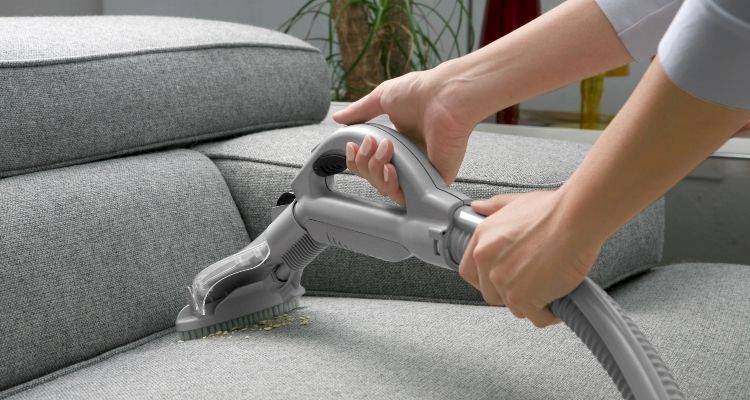 It's important to keep our homes clean and tidy, especially if working from home, as we mentioned above, cleaning and being tidy has been shown to help reduce stress and anxiety. Doing a deep clean of your home could help further, as you will cover more areas, which includes organising and decluttering each room.
What is a Deep Clean at Home?
A deeper clean at home will involve cleaning areas that might otherwise get neglected in a typical cleaning. Areas like behind furniture and hard to reach places. It can also include an element of decluttering or removing items you no longer need or use.
Where to start a Deep Clean?
It's really up to you where you start but choose one room and do it well. Once you have done that room, don't clutter it up again. If you need to put something in the room you have done, then put it in its normal place.
How to Deep Clean Your Home
Create the right mood – Put on your favourite podcast or music and get into the grove. Something upbeat is good, as will help you get into the rhythm.  
Move everything to one side – moving all the furniture to one side will allow you to clean parts that are normally harder to access
Dust and wipe down walls and skirting – Once all the furniture is to one side of the room, you will be able to dust down behind cupboards and vacuum the floor. Tip: Use a dry clean paintbrush to get into any corners that have built up dust.
Clean around doors – Cleaning around the inside of the door and around the door frame can often be forgotten.
Wipe round picture frames – this flat surface is easy to forget or not be able to clean. So take the picture down and carefully wipe round.
Curtains and blinds – Take these down and clean them. Cleaning round any curtain poles. Follow the cleaning instructions for them to add extra freshness to your room.
Clean your windows – Clean inside and out. If you can't clean outside or reach, then contact a local window cleaner to help. Over the autumn and winter months, the grime can easily build up. Good old soap and warm water are good to use, something with a degrease agent in. Don't forget the window ledge.
Lampshades – Dust around the lampshade and even lightly clean the bulb. They can attract a surprising amount of dust and cleaning them off will make your room feel brighter.
Cupboards – Work your way through each cupboard, pull it all out and go through each item to see if you still need it, use it or if it can be donated to charity etc. For the kitchen, check to see if things are in date and sort accordingly.
Enjoy your hard work – Take a moment when you are done to relax and feel the freshness you have added to your home.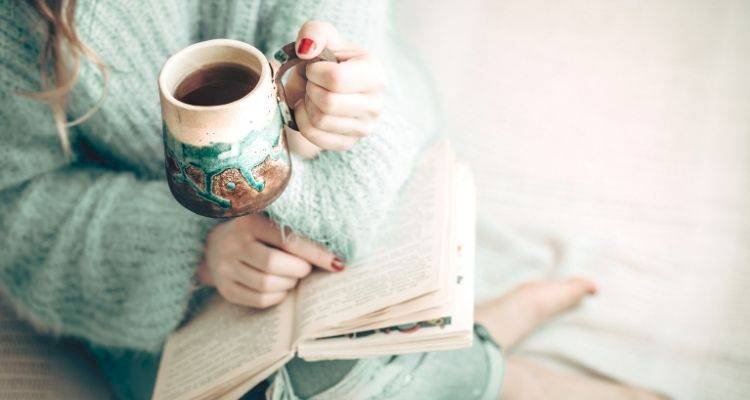 Last updated by MyJobQuote on 26th October 2021.