Getting Your Own Balcony
One of the biggest advantages to having an outdoor balcony is being able to maximize living space, while at the same time offering more privacy than a patio or decking. A patio can also be a great place to grow plants or herbs if you don't have a large garden, with the added advantage of being relatively animal and pest free. A balcony can also be a good place just to chill out or even for birdwatching. There is no doubt that a balcony can be a great feature to add to your home, but it is important to ensure it complements the rest of the house, rather than looking like an after thought. Balconies are now popular with both self build enthusiasts and builders of quality bespoke homes. Don't let the climate put you off either, homes in Scandinavian countries boast a high proportion of new houses with balconies and our climate is far better!
However, building a balcony needs a lot of thought to make sure it becomes an integral part of the building and does not block light to the floor below. Balconies do not necessarily have to be hugely expensive, they can be built from a range of materials, but timber balconies are far cheaper than those using a lot of glass and steel, especially modern curved glass balconies using expensive alloys for support. There is slightly more maintenance involved with timber, but it is also a renewable resource and if using wood like oak it will last almost indefinitely with very little maintenance.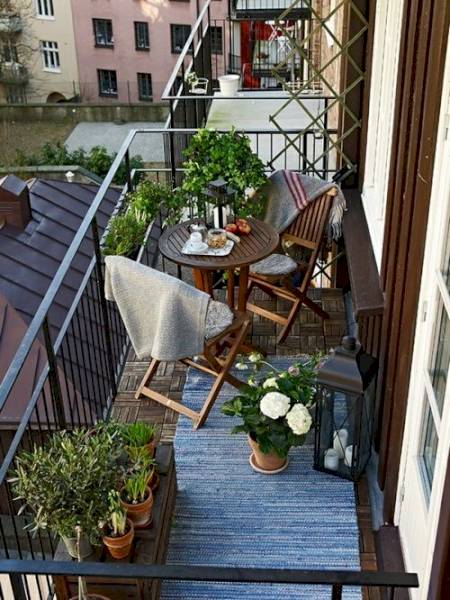 There are some simple Permitted Development Rules which apply to balconies in the UK. When you're looking to add a balcony it makes sense to understand the available Permitted Development rights which are granted in the form of General Development Planning Orders and in effect, give implied planning consent for certain developments. However, balconies and verandas do not fall under Permitted Development rights. Building Regulation approval is required for all raised platforms that are attached directly to the dwelling where there difference in level of 600mm or more between the platform deck and the ground level. Planning Permission will be required if the platform of the structure is over 300mm above ground level. If you are unsure about the regulations, many local authorities now offer a consultancy service where they will confirm in writing whether or not a planning application is required for a small fee. However, in general, the applicable regulations are under Building Regulations 2000, Approved Document K, Section K2/3 3.3 in regards to the risk of a person falling over the balcony; and BS 1722-9 2006 relating to the design of balconies and the gaps between the bars on balconies.
A reputable builder or building company will be able to assist you with all planning and consents required, when gathering quotes for the job, ensure that all quotations include any permissions, approvals and plans/drawings if applicable.
Last updated by MyJobQuote on 15th March 2016.