Home Extension Ideas – Create Extra Space in 2022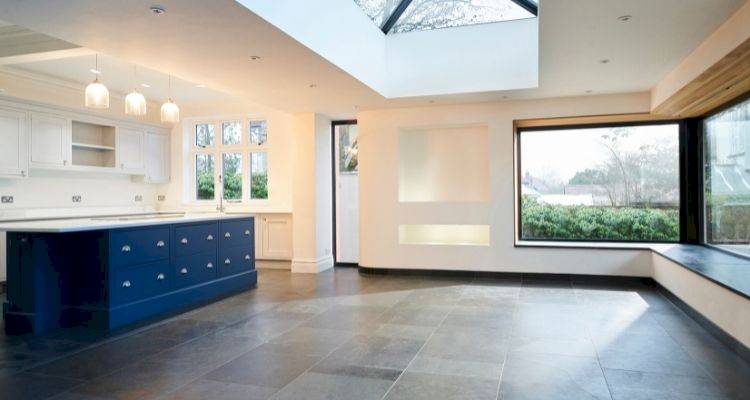 Do you need more space but you don't want to move? Have you thought about adding an extension? Extending your home is a project that requires some thought and planning. There are many home extension ideas to create that additional dream space.
You'll need to decide: where you can extend, how you will extend, will it mean moving out, do you need planning permission, how long will it take, and where to find a builder?
Where can you extend your home?
Extending your home is limited only by your imagination (okay and possibly planning permission). Creating additional space in your home also adds value. Will you create a spare bedroom, a bigger kitchen, home office space, or a home gym? Some extensions can be done within permitted development rights. This means you may not need planning permission for certain projects.
Loft extension or conversion ideas – Add value to unused space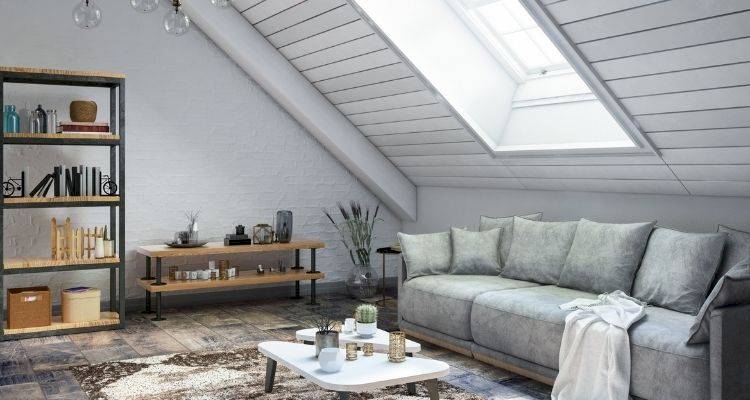 The loft or attic of a home is often used just to store unused items. But did you know that changing this area into a living space can be one of the best ways to add value to your home? You may not need to get planning permission, but you'll need to check your plans with your chosen builder or loft conversion specialist to be sure.
A loft conversion can be done within the existing roof space, or you can remove sections of the roof to extend out and create additional headspace.
Ideas: Depending on the footprint you have available; you can typically add 1-2 bedrooms and an additional bathroom. This will create additional space for a growing family, guests or home office space.
Basement Extension – Increase the size of your home by 50%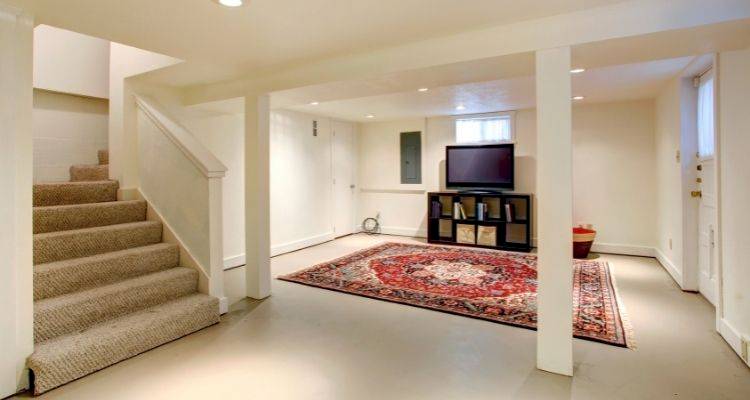 With space above ground at a premium, there is now real potential to increase the size of your home by up to 50% by digging down. Extending your home down also means you don't take up valuable garden space. If you add a basement and don't change the external look of your home, you may not need planning permission.
Ideas: Games room for the kids (or adults), home cinema/entertainment space, arts and crafts area, guest space, utility room and storage.
Garage extensions – Add value and earn money
Do you have a garage? Are you making full use of the potential of this space? These are three options for how to maximise the use of the garage space in your home. Including one idea that could mean the extension could pay for itself.
Option 1 – You can choose to build on top of the garage. The benefit of this extension idea is that you keep your garage space. You also do not take up any valuable garden space. Adding above the garage can add a nice size bedroom with an en suite bathroom. This also increases the size of your upstairs living space without extending into your garden.
Option 2 – Choose to convert your garage's internal space. You will need to find a new space for the lawnmower, but you can add value to your home by upgrading how you use your garage. With an increase in people working from home, converting your garage to a home office will add extra functionality that future buyers will be looking for.
Option 3 – Convert your garage to help you pay off your mortgage early. How? Combine options 1&2 and create a self-contained living space. Now you can list your new space for rent on sites like Airbnb. Renting this space out a few nights a week will quickly pay for itself and give you extra income while also adding value to your home when you come to sell.
Ideas: Add a space you can rent out on Airbnb, create an attractive home office space without sacrificing garden space. Add extra bathrooms and bedrooms.
Front extensions – Improve your kerb appeal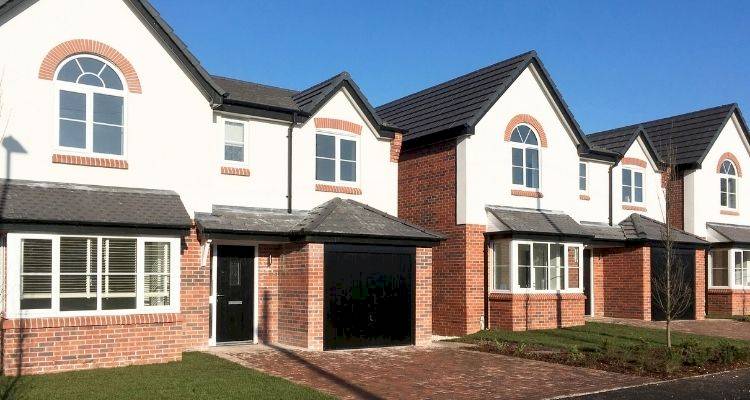 When it comes to adding space to your home, adding an extension to the front is one way that is often overlooked. Adding something as simple as a porch can change the way your house looks and help you shelter from the rain and give you somewhere to keep muddy boots.
You can combine a front extension with a garage extension and extend the full width of the front of your home. Internally this can create larger entrance halls, living rooms and larger garage conversion.
Ideas: Increase living space across the full width of the house, add a porch, enlarge reception rooms.
Side return extension  – Easy and cost-effective
A side return extension can often be overlooked but current rules mean that it is possibly one of the easier and more cost-effective extension that can be done.
Always make sure you check current regulations and requirements, but at the time of posting, permitted development rules allow extension within 2m of the property boundary and where the height of the eaves don't exceed 3m, you can add a single-storey extension up to 4m high, as long as the additional width is no more than half of the original building.
Ideas: Add light to otherwise dark areas by adding skylights, roof windows or floor-to-ceiling glass walls. 
Rear extension ideas – Create your dream living space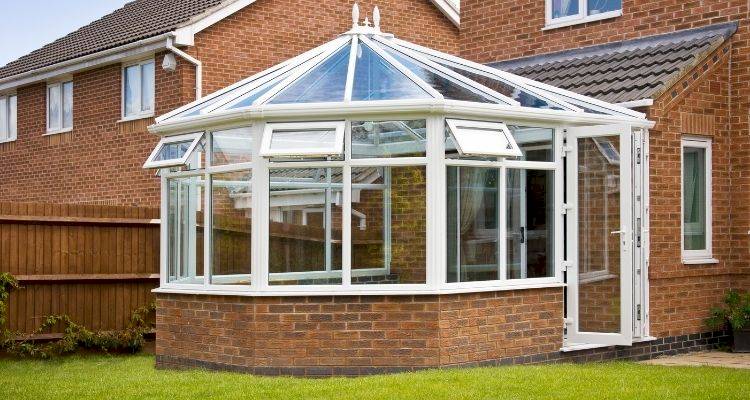 Extending the back of your home creates the ultimate entertainment space for guests. Enlarging your kitchen dining space for entertaining guests or adding a conservatory or summer room will add more than value to your home, it will also add a touch of class.
If you choose to add an additional room off your kitchen such as a conservatory or summer room, you will be able to enjoy the garden all year round.
Ideas: Conservatory or summer room, kitchen remodel, or add the entertainment space you want for your guests.
Purpose built garden building (Log Cabin)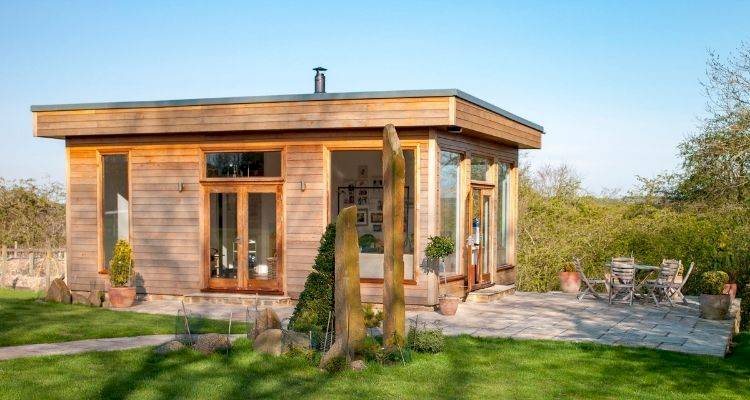 What if you have extended your home as much as possible, but still need to create additional space? Additional living space doesn't have to be attached to your house. It also doesn't need to be a permanent building. (Ed. You mean a shed?) This extension is like a shed, but bigger, better and can be a living area.
The addition of a log cabin to your garden can be just the extra space your home needs. This is the most versatile space you can add to your home, with its use limited only by your imagination.
Ideas: Create the ultimate home gym, a cosy home office or a palace guests can call their own. Maybe add in a hot tub for that unforgettable garden party experience.
Decisions when extending your home
Extending your home comes with lots of decisions, but with the help of the right builder you will be creating your dream home in no time.
Which room will you extend first?
With so many options, you may be thinking that over time you will extend more than once. Speaking to an architect or builder about your ideas will help you plan where to start and decide which order will you do your extensions in.
How big should your extension be?
This will depend on your requirements. Some extensions do not require planning permission (within permitted development rights), but outside of these rules, you will need to obtain planning permission.
Will you need planning permission for your extension?
As mentioned above, you can make quite a lot of changes within the permitted development rights. Always check and get professional and up-to-date advice.
Single or double-storey extensions
Some single-storey extensions will not require planning permission, but a double-storey extension is probably going to require working with an architect and obtaining planning permission.
Will your existing boiler heat the extra space?
It is easy to forget the additional heating requirements of an extended area. Last thing you want is for your boiler to breakdown or not be sufficient to heat your entire home. Contact a heating engineer and ask them to check your boiler's capacity.
What will your dream home look like?
If you employ the services of an architect, you will be able to see a mock-up of what your new extension will look like. This can be motivating as you get to see exactly what your new space will offer.
Who will manage your extension project?
Co-ordinating builders, electricians and plumbers can be daunting, and will require some project management. Speak to your builder and see if this is a service they offer. 
Will having an extension change your home efficiency rating?
If you use modern building materials and techniques in your build, you may find that the overall efficiency of your home actually increases.
What will you build your extension out of?
Speaking about your plans with an architect or builder can give you some ideas that you hadn't previously thought of regarding materials and the overall look of your extension. They are the professionals and will be able to guide you regarding the best options for your build.
Where to start with your extension
Deciding on the right home extension idea for you will take some planning and discussion with your chosen builder. Will you project manage the building work or trust your builder to bring in other trades needed to create your extension?
The best place to start is to get up to 3 free quotes and build the home you deserve this year.
Last updated by MyJobQuote on 18th October 2021.