Apprentice Guide for the Construction Industry
1. Introduction to the Guide: History and Today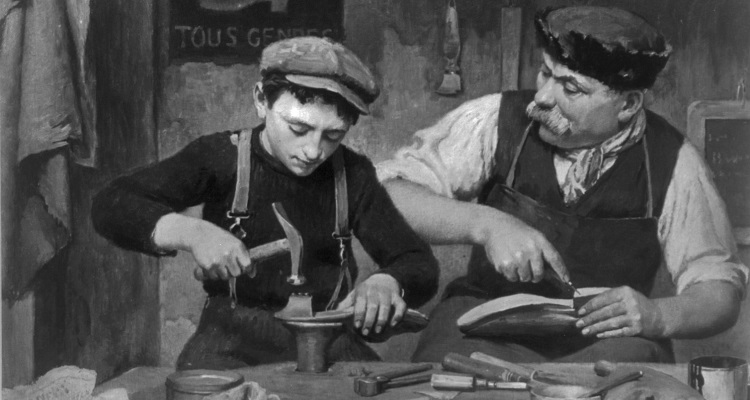 Apprenticeships in the construction and building industries started centuries ago and continue to be a driving force for solid career paths into the 21st century. The age-old partnership of a Master and Apprentice goes back a long way. That said, since the first UK apprenticeship in the 16th century, things have changed with how today's apprentices are treated as employees, paid well and not exploited.
There were nearly 350,000 apprentices by the early 20th century. By the 60s, many school leavers choose an apprenticeship as a path to full-time employment or to set up their own business. In fact, these early forward thinkers were the basis of the trades services and helped spark growth in the industry.
Despite a decline for many years, the age of Modern Apprenticeships in the 90s breathed new life into the credibility of attaining an apprenticeship. In the noughties, the closed gap upper age limit, which restricted many older apprenticeship seekers was abolished. To further bolster the use, young apprenticeship courses were introduced for 14 to 16 years olds while still at school.
Growth continued as companies wanting to hire an apprentice after the 2010 election were given financial incentives. This pushed the work placement industry forward for companies hiring 16 to 24-year-old trainees. These courses were Higher Apprenticeships and sealed the end of the Young Apprenticeship schemes. The much-criticised academic foundation degree now accompanied an additional option for those students wanting to enter the workplace quicker and not pay for a full 3 to 4-year degree course.
The opportunities for apprenticeships continue to grow, and in this guide, we will browse over the avenues available to those seeking a career path in the construction industry.
Further sources of information:
Apprenticeships Policy in England
Apprenticeships in the UK
2. What is an Apprenticeship for Construction Career Paths?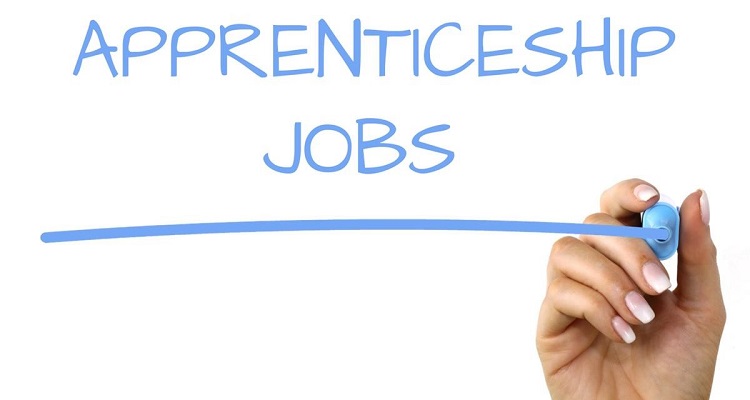 Higher education is necessary if you want to land a higher paying job in construction. However, you may be curious about applying for an apprenticeship. If you want to work, earn a salary, and gain valuable experience all at the same time, then this may be the right path for you.
What is an apprenticeship?
An apprenticeship is a thorough training program where you learn and work under the guidance of an employer. You'll earn work-related qualifications that make you ready for the job market once you complete your assignments.
There are different apprenticeship levels. Level 2 is the equivalent of a GCSE, while Level 3 is equivalent to A level. Higher apprenticeships (levels 4, 5, 6, and 7) are the same as a foundation degree. Both level 6 and 7 can be considered a bachelor's or a master's degree.
Entry requirements
Apprenticeships are offered to anyone over the age of 16, who is not a full-time student. It's possible to begin while you're still in school, as long as you are enrolled on a part-time basis. You'll need to be able to commit 30-40 hours each week to your apprenticeship.
Specific entry requirements vary depending on the level of the course. For example, those looking to begin a Level 2 apprenticeship only need to meet the minimum age and demonstrate they are capable of finishing the course. However, more advanced levels (such as 5 and above) need prior experience and certain qualifications. Most upper-level courses require at least 5 GCSEs.
If you don't feel that you're ready to begin an apprenticeship at this time, you can start with a traineeship. This course will prepare you to become an apprentice in the future.
3. Types of Tradesperson Apprenticeships You Can Do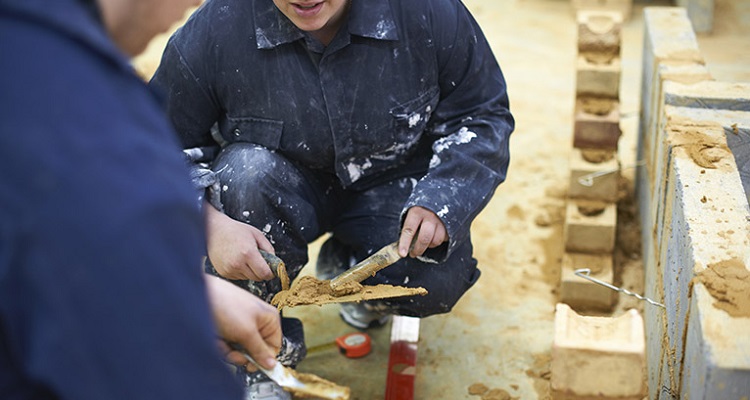 Those looking to work as a tradesperson should consider an apprenticeship. These programs are an alternative to traditional academic-based education. They're ideal for those who learn better through hands-on experience.
With more than 170 types of apprenticeships available, it's easy to find one that will train you to become a skilled tradesperson. Employers offer apprenticeships in many sectors, including carpentry, construction, and mechanics.
Different tradesperson apprenticeship levels
Depending on your current education, qualifications, and training, you may enter into one of the following apprenticeship levels:
Foundation apprenticeship: An entry-level work programme designed for senior phase students in secondary school.
Apprenticeship: A contract between a worker and employer to earn work qualifications and industry experience.
Higher apprenticeship: A programme equivalent to a foundation degree, and usually offered to those who have completed lower-level apprenticeships previously.
How do you get paid?
As an apprentice, you'll also make a set wage according to your age and experience. For example, those aged 16-18 or in their first year of an apprenticeship will earn at least £3.90 per hour. After your first year and once you are older than 19, you'll make the national minimum wage. However, some apprentices earn more than this, depending on their employer.
There are no fees for an apprenticeship. The government funds these training programmes. However, if you're over the age of 24, you may be asked to cover some of your training costs.
How do you get on an apprentice scheme, and how do you find them?
If you meet the requirements for a tradesperson apprenticeship, you can visit employers to see if they have any current vacancies. Many companies recruit new apprentices throughout the year and promote opportunities on their websites.
You can also search for a vacancy through the National Apprenticeship Service. They provide a convenient database that allows you to narrow your search results by location and level.
Applying for an apprenticeship is the same as applying for a job. You'll fill out an application with each prospective employer. You may also be asked to submit a CV or cover letter. If the employer likes your application, they will invite you for an interview.
4. Checklist for a School Leaver: Applying for an Apprenticeship and Entry Requirements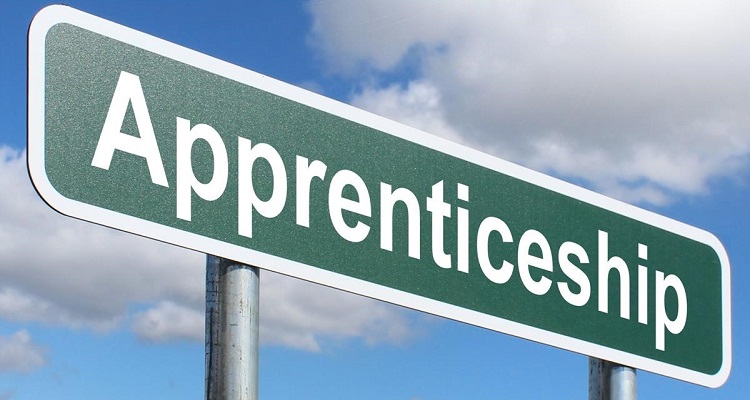 An apprenticeship is a job that also provides you with comprehensive training. When you enter into a programme, you sign a contract with your employer. It's a serious commitment and something you shouldn't take lightly. Because of this, it's important to do the following things before you apply:
Research the opportunity to make sure it appeals to you. There are many different programmes in the construction sector, and you want to choose the one that best fits with your goals.
Customise your application. Make sure you mention any past and current experience you have in the field to show the employer why you are a good candidate.
Tell the employer why you will succeed. Mention any past accomplishments or awards to show that you're hard-working, dependable, and ready to learn.
Be prepared to back up your claims. For example, if you are good with your hands, you need to be able to explain why. Include any references, clubs, or actives that may be relevant to the vacancy.
Double-check your work. Never turn in an application without using spellcheck. Make sure there are no grammar or punctuation errors. Let another set of eyes proofread your final document before you hit the send button.
What can you gain from apprenticeships?
As an apprentice, your goal is to learn the skills you need to succeed in a career. Not only will you make a living, but you'll also work one-on-one with an expert in the construction industry. Here's what you can gain from each level:
Intermediate apprentices earn work-based qualifications, including NVQ Level 2 or a BTEC.
Advanced apprenticeships can help you earn an NVQ Level 3, key skills, and knowledge-based certificates.
Higher apprentices work towards an NVQ Level 4 and may earn a Foundation Degree. Many even progress to university degrees.
Degree apprenticeships are the highest level. Upon completion, you may achieve a full bachelor's or master's degree.
How long is an apprenticeship?
Apprenticeships take varying lengths of time to complete. Intermediate courses last a minimum of one year. However, more advanced levels take more time to finish. Level 3 courses take about two years. Most degree apprenticeships require at least four years of work and study. Some programmes make take up to six years.
5. Where Can an Apprenticeship Lead?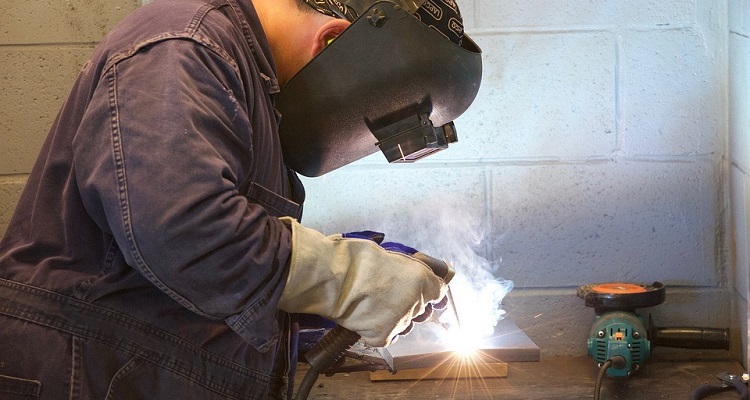 Entering into an apprenticeship is exciting. You're committing at least 12 months—often several years — to learning new skills and gaining experience. Even though you're making money while working, once you finish, you'll be qualified for bigger, higher-paying jobs. This training route is a great way to open doors and create professional contacts.
When you complete an apprenticeship, you may be uncertain what lies ahead. But there is good news for you. Now that you have the training and workplace experience needed to be successful in the industry, you'll have many career opportunities. Here's what many apprentices do after finishing their training:
Stay put with your current employer
Many apprentices continue working for their employer after completing their course. Some companies have a track record for keeping their apprentices. Of course, this makes it easy to adjust to a new career, and it helps you further build a professional relationship with your employer.
Find another company
At the end of your course, a job with your current employer is not always guaranteed. Even if you have a good rapport, they may not have a vacancy at the moment. If this happens to you, it's time to search for other companies that are offering permanent employment. Look around to find out what opportunities are available for apprentices, and be sure to follow through with every lead.
Create your own experience
With all the skills you learned, you'll leave your apprenticeship with more than enough knowledge to begin your own company. If you want to work on your own, now is your chance. After all, you have all the qualifications and hands-on experience. You know what it takes to succeed in the construction industry.
6. Are the Chances of Getting a Job Better?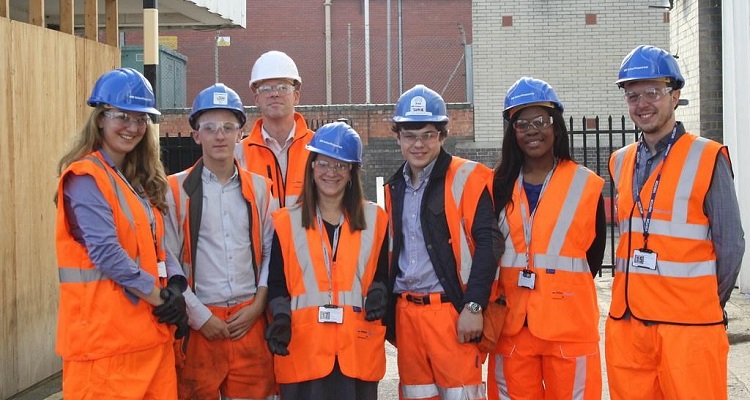 Apprentices want to know there are jobs out there for them. Degree holders don't always land the best jobs. When you exit your apprenticeship, you'll have both the qualifications and the experience that employers desire. While you may have more limited training and less research, you'll have the practicality that proves you can do the job right.
Here's why some employers prefer apprenticeships over degrees:
An abundance of workplace experience – Apprentices spend more time working in the field than those studying at a university.
Top-notch training – As an apprentice, you'll work under an expert in the industry. You may even be kept on by your employer when your apprenticeship is over.
Faster career progress – Hands-on experience in the industry makes it easier to climb the ladder than only having a degree.
Transferable skills and flexibility – You'll learn a multitude of skills that not only benefit you during training but can also be transferred to another career.
Skilled apprentices can make a decent living after completing their training. It may surprise you to learn that people with degrees often earn less than apprentices. Some studies, such as the one conducted in Kent even show that level 5 apprenticeships make an average of £52k more during their lives than second-tier university graduates in the same field.
As you choose between an apprenticeship and university, you probably wonder if you'll be able to find a job quicker once you complete your training. Here's some good news: a Sutton Trust study reported that 34% of people felt an apprenticeship was better, while 21% preferred a standard degree. Although both educational paths are vastly different, many employers prefer to recruit apprentices.
7. Why Choose an Apprenticeship?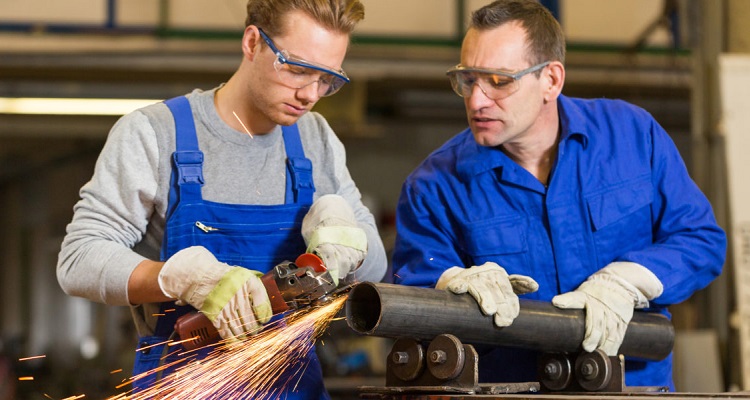 An apprenticeship is a unique job and educational experience. Not only will you earn a salary during your course, but you will also learn valuable skills and gain qualifications to make you an expert in the industry.
If you're like many other students, you probably wonder why you should choose an apprenticeship over a standard university degree. This is a big choice, but becoming an apprentice many help you in ways you could never imagine. Let's take a look at the reasons to go this route.
Earn a salary: Instead of finding the funds for university tuition, an apprenticeship pays you. During your course, you'll earn a set salary and holiday pay. Yes, your wage will be lower than working professionals, but you'll make enough to live on.
Different training levels: There are different levels of apprenticeships. Many people choose to continue to a more advanced course after finishing their initial one. Each level prepares you for different work experiences.
Entry requirements: Anyone over the age of 16 may enter into an apprenticeship. There may be other requirements depending on the level and job role, but those will be made clear when you apply.
Reasonable workweeks: As an apprentice, you'll work at least 30 hours a week, sometimes more. However, these hours include any off-the-job training, which is also paid. At least 20% of your workweek will be spent on training.
Detailed training plan: In addition to your employer, you'll also work closely with a training provider. They will create a thorough training plan and provide you with regular progress reports.
Job opportunities: Apprentices who are highly qualified usually find work as soon as they complete their course. In fact, many stay on with their current employer and work their way up the ladder.
8. Why Do Companies Invest in Apprentices and Your Future?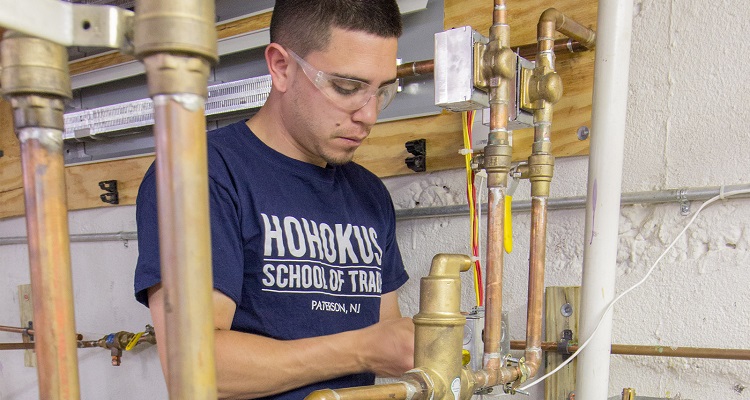 Apprentices may seem like the prime opportunity for young workers looking to get started in the industry, but why would employers want to take the risk? There are more apprentices than ever before. Over 500,000 begin new schemes each year. Of those, nearly half complete their courses, many of whom continue working for their current employer.
Here's why companies appreciate new apprentices.
Create long-term professional relationships
The construction industry is very competitive. If you want to succeed, employers need the best workforce on their side. Training an apprentice is an ideal way to increase a company's workforce while teaching them how to complete a project to their liking. When an apprentice completes their programme, the employer may choose to offer them a full-time position. They already know their work ethic and can guarantee high-quality work.
Lower turnover rates
The more vacancies a company needs to fill, the more it costs. That's because employers must train every new hire. Apprentices, however, sign a contract before they start working. They agree to a predetermined length of time for work and study—often several years. The more apprentices a corporation hires, the lower their turnover rate.
Initial low cost
Employer salaries are a considerable expense, especially for smaller companies. Many entry-level positions command £50,000 a year or more. That adds up quickly. However, the average salary for an apprenticeship is around £8,000. Theoretically, a company can train six apprentices for less than the cost of one permanent employee.
Familiar with new technology
School leavers are familiar with the latest technologies and are not afraid of the newest innovations. In the construction industry, this is crucial. Older workers, although they may have years of experience, may not adapt as easily to current trends. Younger workers learn quickly and can help a company grow and succeed.
9. Construction Apprenticeships: What to Know and Types of Pathways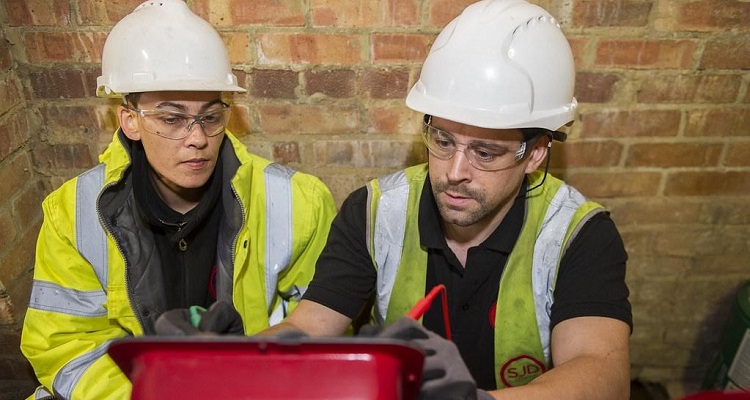 Jobs in the construction industry are always in demand. A career in this industry not only requires a lot of physical labour, but you must also have the skills and qualifications necessary to complete a variety of tasks. An apprenticeship is a great way to get started.
Why choose a construction apprenticeship?
If you want to succeed in your career and earn the salary you deserve, you need education and experience. As an apprentice, you earn both. Construction apprenticeships allow you to work with leaders in the industry while gaining valuable qualifications.
You'll earn a salary while you're studying. As an apprentice, you're guaranteed at least minimum wage, although some companies pay more. While this number may seem low, remember that you won't have to worry about tuition fees, and you'll even get paid to study.
A construction apprenticeship is a good alternative to A-levels, and many choose to continue to a degree-level scheme. Once you complete your programme, finding a job will be a smoother process while armed with the skillsets. An estimated 23% of former apprentices earn a promotion within 12 months. And with over 3,000 construction managers needed each year, there is never an employment shortage.
The statistics are impressive — nearly 90% of construction apprentices stay employed after their programme ends. Of those, 67% stay with their current employer. Leading professionals in the construction industry began as apprentices. Some now run their own companies!
A variety of pathways
The construction industry needs qualified workers in many different sectors. Companies offer apprenticeships for a wide range of pathways, including:
Construction building
Civil construction engineering
Construction specialists
Management
Technical supervision
Whether you desire to become an architect or you want to be a bricklayer, you'll be able to find a programme that meets your needs. Even if you change your path midway though, you'll have enough qualifications to begin another endeavour in the construction industry.
10. Plumber Apprenticeships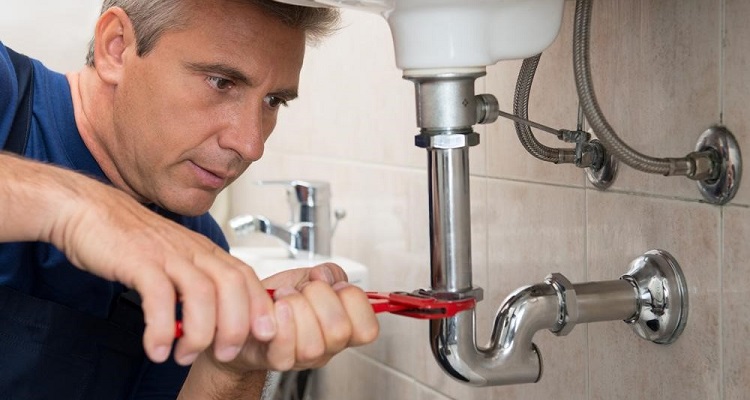 Plumbers fit pipes and service water systems for both residential and commercial settings. Nearly every building has a modern plumbing system; therefore, there is always a need for plumbers with the skill and qualifications to repair any problem.
How to become a plumber apprentice
If you have the practical skill and education requirements, you can begin a plumber apprenticeship. Intermediate and advanced plumbing apprenticeships usually take up to four years to complete. However, once you finish, you won't have any difficulty finding work in this in-demand industry.
To get started, you'll need GCSEs, including English and math. At the end of your programme, you would need a minimum NVQ Level 2 (England and Wales) and an SVQ Level 3 (Scotland) to become a skilled plumber.
How to find an apprentice vacancy
Plumbing companies frequently recruit apprentices to fill vacancies. To find an opening, search a job board for schemes that include the following words: junior plumber, apprentice plumber, trainee plumber, or assistant plumber. Indeed's job board is worth a check once you have chosen this path. You'll need a Construction Skills Certification Scheme card to start training or working.
Once you find a desirable vacancy, fill out and submit your application. During your interview, you must prove that you're a good match. Plumbers should be proficient in math. They also need to be able to work in tight spaces and have good dexterity. The right candidates should also have customer service skills and an eye for detail.
After your apprenticeship
Upon completion, you'll be qualified to work as a plumber. Many entry-level plumbers earn between £15,000-£25,000 per year. A more experienced plumber can take home £40,000 or more annually.
11. Electrician Apprenticeships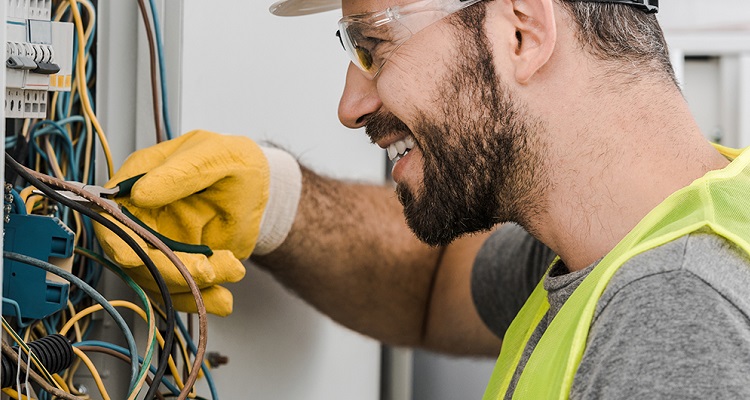 Working as an electrician is highly rewarding. If you enjoy problem-solving or handling IT, this may be the right career choice for you. From handling domestic appliances to running the power grid, these skills are always in demand. As an apprentice, you'll learn the skills necessary to make sure that everyone always has power.
An electrical apprenticeship is an ideal choice because you'll gain recognised qualifications while earning money at the same time. Working with electricity means you enjoy figuring out how things work. You must also like technology. If this sounds like you, then an apprenticeship in the electrical sector will prepare you for a rewarding career.
Electrical apprentice levels
As with other apprenticeships, you'll be able to choose an appropriate level of study. The higher the level, the more qualifications you need to apply. Here's what to expect with each level:
Intermediate electrical apprenticeships – If you want to complete your programme quickly, this Level 2 course may be the route for you. With an intermediate scheme, you'll learn the basics for handling domestic electrical situations, such as servicing electronic appliances, domestic goods (i.e., audio systems), or aerial systems.
Advanced electrical apprenticeships – Upon completion of a Level 3 scheme in electrical and electronic servicing, you'll be able to install more high-tech systems. This level also requires more IT knowledge. To begin this apprenticeship, you'll need at least three GCSEs.
What is the Electro-Technical Trailblazer standard?
As an apprentice, you will gain valuable qualifications to make you a successful electrician. The Electro-Technical Trailblazer Standard ensures that no matter what type of electrical apprenticeship you accept, you will be recognised as a full electrician when you finish. You'll learn all the vital skills you need, including installation, diagnosing faults, and handling wiring systems.
Where to find an electrical apprenticeship
The electrical industry is vast and varied, and there are always plenty of apprentice jobs available. When you begin your search, you'll need to determine if you want to work in domestics, factories, or something bigger.
Companies of all sizes hire and train apprentices. Many electrical installation apprentices work outdoors alongside those in the construction industry. You may handle the electricity installation for new buildings.
Other apprentices work in power plants and help to maintain the complex machinery that provides power throughout the area. You'll learn how to test and safely maintain this equipment.
An electrical apprenticeship will provide you with nationally recognised qualifications that can help you land a lucrative job. There will always be a need for skilled electricians.
12. Electrician vs Plumber: Which to Choose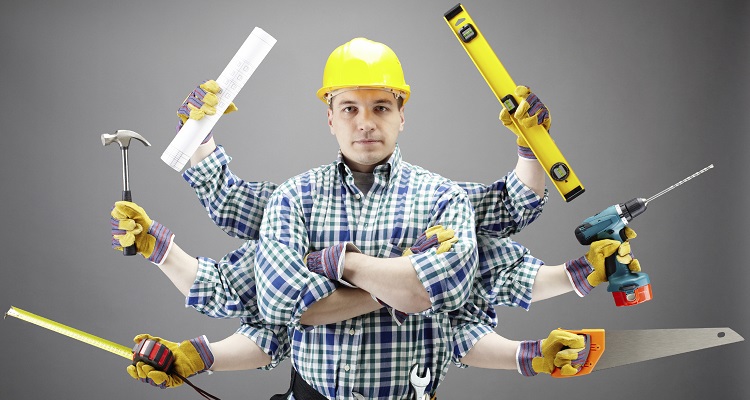 Before you start an apprenticeship, you want to make sure you're choosing the right pathway. Both electricians and plumbers are in high demand across the UK, and both professions are popular. As of 2019, there are about 259,000 electricians or electrical fitters, and about 120,000 plumbers. While electricians lead the way, you need to decide which job suits you the best.
Length of training
Before you can work in either industry, you must complete a thorough apprenticeship. Whether you decide to go down the plumbing or electrical route, you should expect to spend at least 3-4 years working as an apprentice.
Salary
If you're driven by money, you probably want to know how much you'll make in both industries. As a plumber, you'll earn about £15.80 per hour on average. Comparatively, the average hourly salary for an electrician is £16.71. So, if you want to make a little more each year, you may want to consider an electrician apprenticeship.
Take a browse over these stats on electrician vs other trades salaried between 2016 and 2018.
Bear in mind; this choice should focus on your best skills and career path.
Job duties
Both electricians and plumbers have demanding jobs. You may find yourself working on weekends or holidays, depending on the situation. Many people assume that out of the two careers, being a plumber is dirtier. After all, you'll find yourself crawling in tight spaces and unclogging pipes of human waste.
But that doesn't mean you'll come home clean as an electrician. Working in the electrical industry often means getting dirty installing cables at construction sites or working on wires in dark, unkempt cellars or industrial plants.
Stability
Both plumbers and electricians are needed right now, but will your skills always be in demand? It's estimated that the plumbing industry will grow by 14% over the next ten years. This is the highest rate of growth in all service industries. The electrical industry is also on an upward trajectory, but it will only increase by 10%.
Both of these industries are stable and growing. When compared side by side, they're nearly identical. No matter which path you choose, you'll find yourself with a rewarding career that will always be in-demand.
13. Building Surveyor Surveying Degree Apprenticeships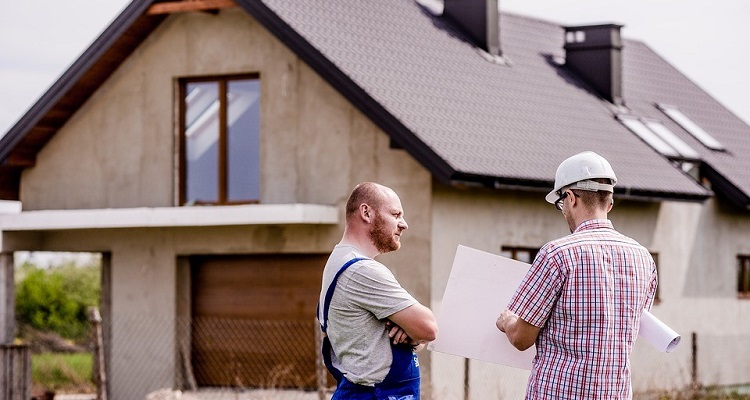 Building surveyors are vital in the construction industry. These key players provide input about the design, maintenance, and repair of buildings. To get a job in this fast-paced sector, you need specific qualifications. An apprenticeship will provide with the tools required to make a decent living as a building surveyor.
Find a surveyor degree apprenticeship
The Chartered Surveyors Training Trust offers a variety of apprenticeship degree programmes to help school leavers become professional surveyors. Upon completion of an apprenticeship scheme, you'll qualify for associate membership with the Royal Institution of Chartered Surveyors (RICS).
Many employers offer building surveying degree apprenticeships. The majority of these schemes last for about five years. Expect to work four days each week and one day studying in a university.
Once you finish your course, you'll have a BSc degree in Building Surveying. This degree will allow you to register with RICS as a Chartered Surveyor.
Surveying apprenticeship requirements
Before you apply for a building surveying degree apprenticeship, you need to make sure you meet the mandatory requirements. Most schemes require three GCSEs at 1-4. Both English and math are included. You'll also need two A-levels.
Job placement after an apprenticeship
Surveyors are always needed. With a projected growth rate of 5.5%, finding a job after completing your apprenticeship should be relatively simple. Some employers offer positions to their apprentices, and even if they don't, you can reach out to other companies in the industry. If you're a go-getter, you can even open your own business and work as an independent building surveyor.
The average starting wage for a surveying technician is about £22,000. Many experienced surveyors earn £70,000 or more per year. Start looking for apprenticeship vacancies if this sounds like the right opportunity for you.
14. Scaffolder Apprenticeships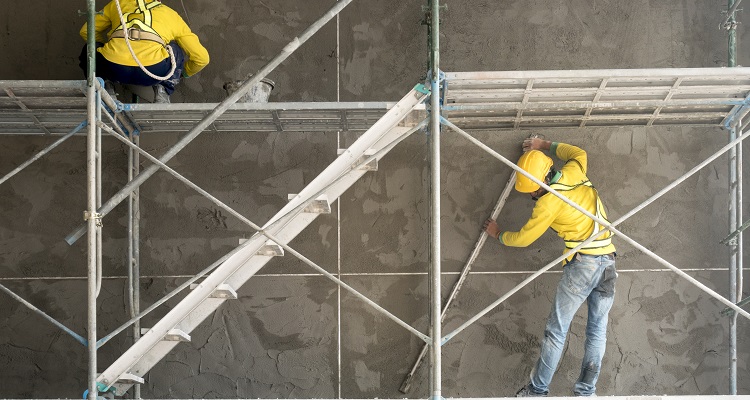 Do you like to see the world from above? If you don't have a fear of heights and are always on the lookout for a new adventure, then a scaffolding job may be right up your alley. Scaffolds are supports and platforms that are placed around buildings to provide support during construction. Many employers hire scaffolders, including firms, construction companies, and oil, gas, and power companies.
Scaffolders work on a wide range of construction projects, from working on high rises to installing temporary stages. However, before you jump into this field, you need comprehensive training and qualifications.
Why choose a scaffolding apprenticeship?
Many young people want to get to work immediately after school. If you're ready to earn an income while learning about an exciting industry, a scaffolding apprenticeship is the right choice.
As a scaffolding apprentice, you'll be able to work on-site as soon as you leave school. Your employer will provide you with hands-on training to teach you the ropes in a timely manner. All apprentices receive a regular salary for both work and study.
Most scaffolding apprenticeships last for about two years. Once you complete your apprenticeship, you'll be qualified to work as a scaffold technician. You have the skills to effectively put up scaffolding platforms at all types of construction sites.
Job outlook
Scaffolders keep construction sites safe. There is always a need for qualified workers, and reports show that nearly a quarter of the workforce will retire in the next 10 years, creating about 7,000 job openings.
After your apprenticeship, you'll be able to earn a full salary. Most positions start around £14,000, with an average wage of £39,000. If you're fascinated by heights, this may be the opportunity for you.
15. Painter and Decorator Apprenticeships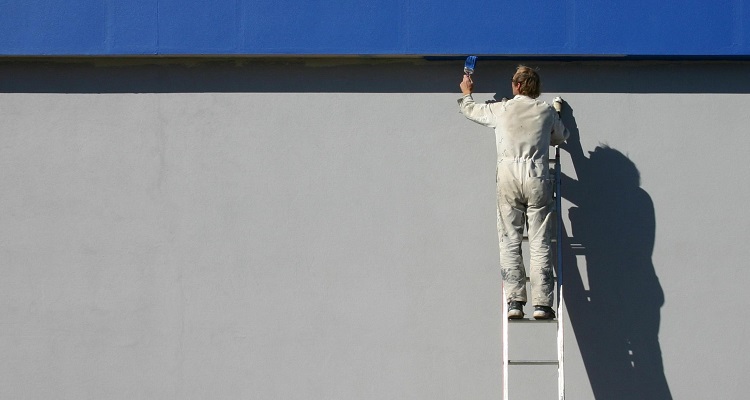 Do you like working with your hands? Have you been told you have a keen eye for detail? If this sounds like you, you may consider a career as a painter or decorator. You'll be able to work one-on-one with clients to help their vision become a reality.
Painters and decorators work in a variety of settings to update the interior or exterior of a building. To be successful, you need to understand different techniques, styles, and materials. It's up to you to help clients stay on budget while still providing them with high-quality work. If this sounds like your dream job, then it's time to begin an apprenticeship to learn the tricks of the trade.
What to expect from a painter and decorator apprenticeship
Painting is more than just brushing on a coat of colour. You need to know about the various paint finishes. It's necessary to understand when to use a brush and when to go with a roller. You also need to understand the value of primers, undercoats, and topcoats.
A painter and decorator apprenticeship is the best way to learn everything you need to know about this work sector. While you're an apprentice, you'll work for a leader in the industry. They teach you everything you need to know about proper painting and decorating techniques. You'll also get to work alongside your employer to gain valuable first-hand experience.
It takes about 2-3 years to complete an intermediate apprenticeship in this sector. Many members of the Painting and Decorating Association offer apprenticeships, and many of them hire their apprentices after they finish the course.
Salary expectations
While working as a painter and decorator apprentice, you should expect to make at least minimum wage. Some employers offer salary increases each year. After you complete the course, you can make anywhere from £15,000-£30,000 on average.
With the industry skills you gain as an apprentice, you'll be more desirable in the eyes of hiring painting and decorating companies.
16. Carpenter and Joiner Apprenticeships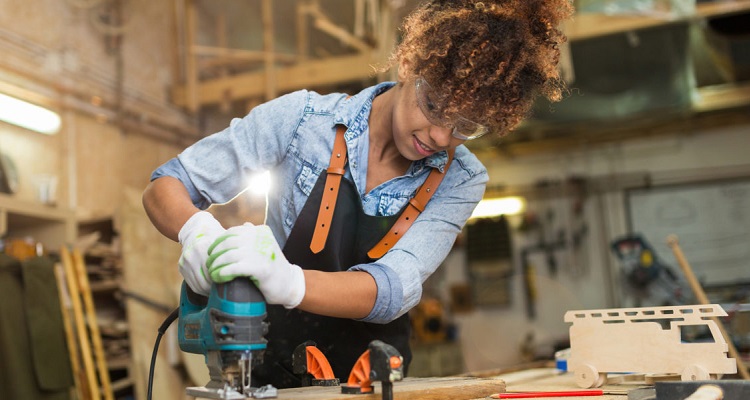 If you enjoy building things with your hands, you may want to consider a career as a carpenter or a joiner. While many people assume these trades are the same, there is one key difference. Joiners only work with wood, while carpenters work with wood and other materials, including metal.
The world of carpentry is competitive. If you want to stand out from the crowd, you need the right training and qualifications. Applying for a carpenter and joiner apprenticeship will put you on a path to success.
Basics of a carpenter and joinery apprenticeship
There is always a need for skilled carpenters, and because of this, many employers recruit apprentices to lend a hand. Both large and small companies offer intermediate and advanced carpenter apprenticeships.
During your training, you'll gain the qualifications needed to earn a level 2 or level 3 diploma in carpentry and joinery. An intermediate carpentry apprentice programme lasts for two years. If you want an advanced NVQ course, it will take an additional year.
If you're ready to search for apprenticeship vacancies, you should first register with the Construction Industry Training Board. There you will find many relevant openings. Be sure to search for all related job titles, such as:
Apprentice joiner
Apprentice carpenter
Carpentry apprentice
Learning carpentry and joinery technician
Trainee carpenter or joiner
While you're studying, you will make the national minimum. When you finish your apprenticeship, however, you can expect to earn between £16,000 and £40,000 per year.
What will you learn as a carpentry and joinery apprentice?
The goal of your apprenticeship is to learn the skills you need for real-life projects. Apprentices will learn how to handle power tools with care. Employers will then teach them how to make both straight cuts and create simple joints. More advanced courses will include how to read building plans, fit roofs, cut skirting boards, and shape metal. Your employer will also emphasise that quality is always more important than speed.
17. Other construction apprentice paths
There are many hats you can wear in the construction industry, and each one is just as important as the next. You have limitless possibilities when it comes to choosing a career path. Before you settle on an apprenticeship, consider these other construction-related options.
Construction operative
As a construction operative, you get to be in the middle of the action. You may find yourself preparing construction sites, paving roads, mixing cement or transporting equipment. Of course, to get a job like this, you need the right training.
A construction operative apprenticeship will help you get into this sector while studying under a mentor. Most apprentices usually earn an NVQ in Construction and Civil Engineering Services. The programme lasts for about 18 months.
Building a quality inspector
Every building design must be thoroughly inspected and approved before it is deemed safe for the general public. That's the job of a building quality inspector. If you have good organisational and project management skills, this may be the right career for you.
The best way to earn the qualifications you need is through an apprenticeship. Most employers require you to have GCSEs in five subjects, including science, English, and math. Your learning will last several years, but you will gain many valuable qualifications, including building surveying or HNC in Construction. You may also earn an industry certificate in Site Manager's Safety.
Architect
Architects design structures of all shapes and sizes and for different purposes. To be successful in this high-paying sector, you need to have a sense of creativity and excel in both math and science.
Many architects begin as an apprentice. You can start with an architectural assistant apprenticeship, which includes a part 1 qualifications. An architecture apprenticeship consists of both part 2 and part 3 qualifications. It takes four years for each part. Upon completion, you may earn as much as £90,000 a year.
18. Summary of the Pros of Doing an Apprenticeship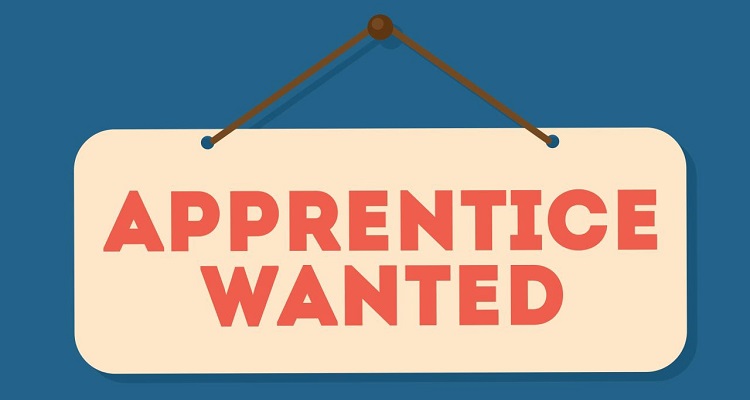 If the idea of doing an apprenticeship has crossed your mind, you may wonder if it's the right step for you. Here are some of the top reasons to choose this route.
You'll start making money right away. As an apprentice, you'll begin to earn a regular salary while you're learning. That includes paid holidays! As long as you are an apprentice, you won't have to juggle a second job to pay for rent or other living necessities.
You'll learn new skills on the job. Since an apprenticeship is a training programme, you'll earn many qualifications during your time. Unlike sitting in a classroom, you'll be able to put your new skills to use in a real-life setting right away. It may take anywhere from 1-4 years to complete an apprenticeship.
You'll gain valuable work experience. Once your apprenticeship comes to an end, you'll have a career head-start.
You'll have a job with a reputable employer. In order to start your apprenticeship, you need to begin working for a suitable employer in the construction industry. If you don't know where to find one, a vacancy matching service can assist.
You'll save money. Going to university means paying tuition and other fees. If you're between the ages of 16-18, the government will completely cover the cost of your apprenticeship.
You'll find better opportunities. After you complete your apprenticeship, you'll have the qualifications that put you in high demand. You can choose to either apply for another apprenticeship, enrol for an advanced degree program, or find a high-paying job once you finish.
If this sounds like the right path for you, then now is the time to find a vacancy and begin your apprenticeship journey.
Bookmarks for Reading
Apprenticeships in the UK - Study in UK Academic lectures and theoretical teaching supplemented with hands-on experience
Other Important Sources to Check