Upcoming Home Improvement Shows
Home improvement can be done effectively if you have the right information concerning the same. One of the best locations to get information is home improvement shows. The following is a list of upcoming home improvement shows in the United Kingdom.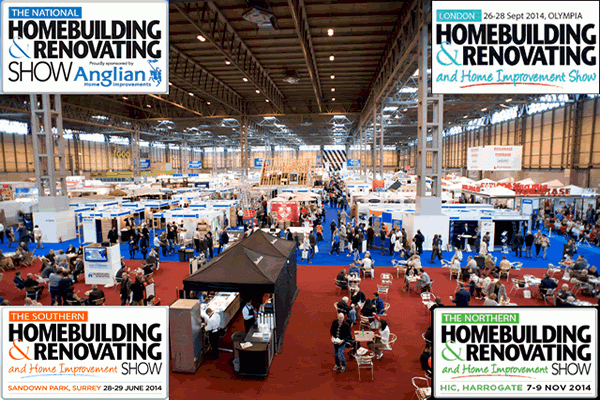 The Southern Homebuilding & Renovating and Home Improvement Show:
This show will be held between the 28th and 29th June 2014 at Sandown Park, Surrey. The event can help you turn your house into a dream home with this dedicated renovation and self build event. You will be privy to complimentary one-on-one consultations on your entire project. Additionally, you will have access to an expert guide throughout the planning maze in the New Planning Clinic. Lastly, there will be incredible inspiration, essential products and hundreds of exhibitors to assist you create your dream home.
The London Homebuilding & Renovating and Home Improvement Show:
The date for this show will be 26th to 28 September at Olympia, London. Whether you are extending, building, designing or planning your home, do not miss this chance to get the confidence and inspiration needed to create the home of your dreams from start to finish. This event has options for any budget and information that is crucial for your home improvement endeavors.
The Northern Homebuilding & Renovating and Home Improvement Show:
The above show will be held at HIC, Harrogate between the 7th and 9th November 2014. The event will be packed to the rafters with everything you will need to start creating your dream. It is considered to be the North's biggest renovation and self build event where you will hear insider tips on the un-missable master-classes and seminars, get to compare, touch and see countless products and find unbeatable advice. No matter the stage, scale or size of your project, you will find what you want and need to build the perfect property – all under one roof.
To see the full list of show dates and location visit www.homebuildingshow.co.uk. Make sure you buy your tickets early not to be disappointed.
Last updated by MyJobQuote on 24th June 2014.