Transforming your Garden
Despite the awful British weather, gardening and spending time in the garden are still very popular in the UK. many of us love the idea of having a beautiful garden, but how do we go about transforming our existing gardens into something special without breaking the bank? There are many ways to completely transform your garden, without spending a fortune, the most popular methods include using decking, water features, turf and artificial grass.
Elevated decking is a great way to make use of sloping or uneven gardens, effectively offering versatile addition to your property which is ideal for entertaining and relaxing in the garden. They can be expensive, but are very attractive and can add value to your home.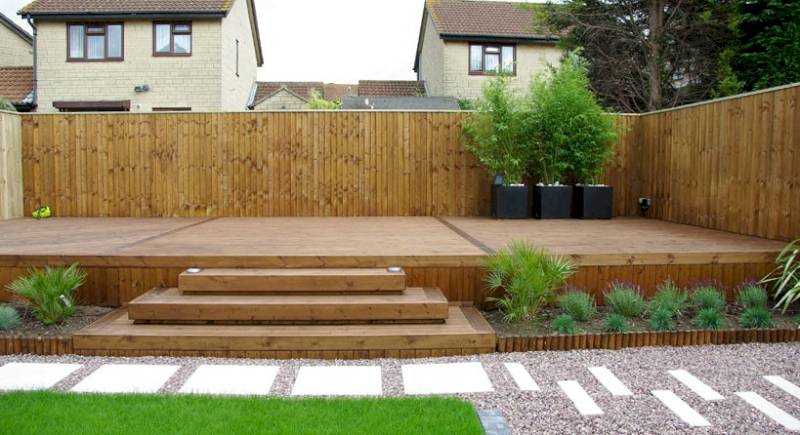 Water features can be sued to create a stunning and calming display in your garden, available in a wide range of styles, including modern stainless steel features and more traditional urn or bowl style feature. Clean and modern stainless steel water features look great indoors and out, are weather resistant and can transform any space, reflecting lights and mirroring the surrounding area. More traditional resin features can be used to create a realistic rock or stone effect and are perfect for more traditional homes (cheaper and lighter than stainless steel too, but not as robust). Real stone/granite water features look fantastic, but are expensive and heavy. Plus it is hard to tell real stone from resin unless you look very closely!
Laying a new lawn can completely transform a garden, but you need to pick the right time of year and prepare the site thoroughly. New turf prefers warm and moist soil, so autumn is probably the perfect time to lay as it is still warm but also there is usually plenty of rain. You can also lay new turf in the springtime, but the turf may need a lot of watering. Turf sellers will usually deliver quality turf raised from seed straight to your door. Turf can be bought in several different grades, but whichever type you choose, when it arrives, stack turf rolls in a shady spot, and if they appear dry, sprinkle with water. Wherever possible, aim to lay the turf the same day, or at least within 24 hours of delivery. If for some reason you cannot lay immediately, open the rolls and water to keep them healthy for a song as possible.
When laying turf yourself, thoroughly prepare the soil first by skimming off any old grass, removing any stones or weeds, then level and fork over, using a rake to leave a fine finish while adding a granular fertiliser and watering well. Lay the first row along a straight edge and unroll turf slowly to avoid damage. Avoid walking your newly laid turf for several weeks.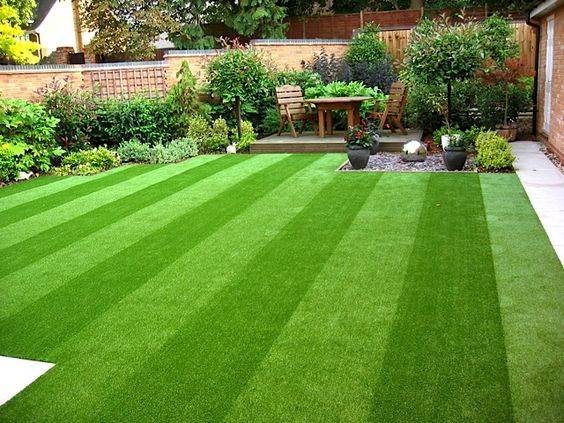 If laying turf sounds like too much hard work and maintenance, consider transforming your garden with artificial grass. It's easy to cut and install, plus of course once it's laid your grass is virtually maintenance free and will look great all year round! Artificial grass is available in different designs, thickness and sizes; all of which are suitable for use in gardens, plus balconies and patios.
Last updated by MyJobQuote on 24th March 2016.