Things to Think About When Buying a Hot Tub
Hot tubs are a great way to relax and can add a focal point for entertaining, but if you are thinking of installing a hot tub there are lots of factors to consider before buying one. First of all, there are a huge range of hot tubs and suppliers to choose from, so you will need to decide what type of hot tub you require and any extras, plus how to choose a supplier and get a good price.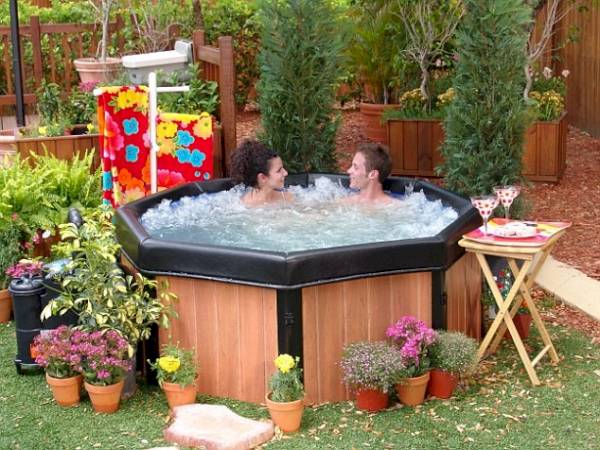 Professional Hot Tub Suppliers and Installers
You can buy a hot tub and fit it yourself (DIY) but it is not an easy job. Professionals can help you by advising what sort of configuration will suit you, while offering information on all the various options and costs; plus of course they can install your hot tub for you and provide a guarantee for peace of mind. With many suppliers you can also visit their showroom and view a range of fitted hot tubs with different options to help you choose before you buy. Installing a hot tub on a DIY basis isn't a particularly easy job as there are heating pumps to configure along with three separate water connections and electrics. If anything goes wrong with a DIY tub you are on your own, whereas with a professional will guarantee their work.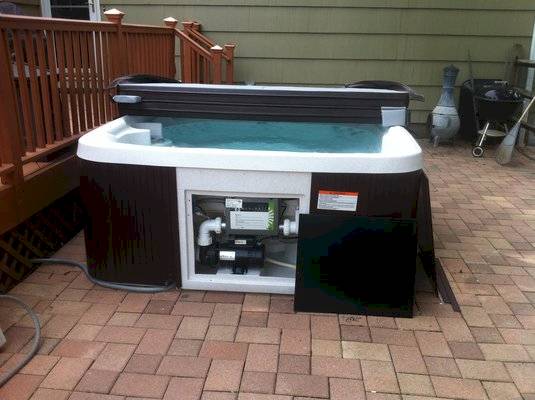 What sort of Hot Tubs are available?
There are many different brands and types of hot tubs available in different sizes and with different functions and accessories such as massage jets, whirlpools, lighting and stereo systems. A basic hot tub is made out of acrylic and usually has a whirlpool created using a jet pump, you can also choose above-ground and below-ground versions in many different brands and types. It is highly recommended that you choose a large, well-known brand with a guarantee of at least 5 years. Guarantees are well worth it as faulty hot tubs are expensive to repair. The type of hot tub you choose will of course depend on where you intend to install it, the space available and your budget. The most popular locations for hot tubs include those sunk into decking or grass, above ground types on a raised platform covered with a wooden roof, or indoors in the bathroom. Costs will vary considerably, so always get multiple quotes and make sure each quote includes fitting costs, parts & labour, any extras, and at least a 5 year guarantee.
Hot Tub Cleaning & Maintenance
After the hot tub is installed, running costs will vary depending on size, location and insulation, plus you will also have to budget for maintenance and cleaning. You must take care that hot tub is safe while using all the chemicals you need in order to keep your tub in pristine condition. Chlorine levels need to be tested daily and checked in accordance with the manufacturer instructions. The PH levels should also be checked on a weekly basis and the filter should also be cleaned regularly (keep a spare filter to swap while waiting for filter to dry after cleaning). If you live in an area with hard water you will also need to add Hot Tub Scale Remover periodically at least every 2 months.
Last updated by MyJobQuote on 11th April 2016.