The Top 10 Home Improvements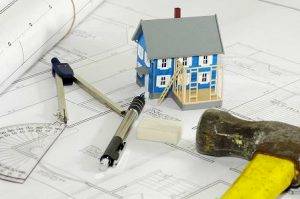 There are so many possible changes that can be made to a home that it's sometimes hard to know which ones are the best options. Here are the top 10 home improvements to give your property that bit of extra sparkle:
1. Add a loft conversion
If the layout of your property allows for it, adding an extra bedroom in the loft space could be a great option. It's not cheap, with prices for even a simple conversion hovering around the £10,000 mark, but on average, the value of your home will increase by more than double that.
2. Upgrade the kitchen
Fitting a completely new kitchen is expensive – sometimes running into five figures – but an improvement that's sure to give you a lift, as well as being very noticeable to prospective purchasers. Plan any changes carefully, to avoid potential problems with mismatching units.
3. Add a bedroom
You've probably seen the figures suggesting that an extra bedroom could boost your home's value by more than 10%. That's true, but be careful: making your house feel cramped will put off more buyers than it attracts. It's a good option for families with young children, though.
4. Improve parking space
Many older homes were designed on the basis of the one-car family. Now that two, three and even four-car families are common, a basic driveway is no longer enough. A well-planned area of paved, tiled or gravelled parking space will be highly attractive when you come to sell.
5. Replace the windows
If you don't already have double glazing, this should be your top priority. Otherwise, consider the style and period of your home and pick a design to match. A Victorian house and one built last year will require different windows in order to look right.
6. Fit new carpets
However nice they were when they were new, old carpets don't do much for the appeal of a home. Fitting new wall-to-wall carpets is a big job, but it's usually worth it. If you don't want to go that far, simply adding some high-quality rugs in living spaces works well.
7. Don't forget the garden
Home improvements don't only apply inside! A garden that's clearly a source of pride will make a great impression, so make sure that lawns are trimmed, flower beds are weeded and decking is cleaned. The interface between house and garden is also important.
8. Upgrade the bathroom
There are two ways of going about this. A full-scale bathroom replacement is the surest way of creating a truly new look, but the cost will be several thousand pounds. A simple refresh, involving simply replacing the main suite, should come in at under £1,000.
9. Add a conservatory
This isn't likely to work out unless you have a reasonably large, sheltered back garden which catches the light well, but it's a great way of effectively adding an extra room – at least in the summer – at a fraction of the cost of a conventional extension.
10. Consider first impressions
Make sure that your property's exterior looks good; that usually means a fresh coat of paint. Getting a new front door can be a very cost-effective way of making an impression, but don't neglect the hallway beyond either. A few small changes here can work wonders.
Last updated by MyJobQuote on 10th November 2013.