Rescuing your Home from Rot
Wood is used extensively in many home's in everything from foundations to roof joists, plus outside the home in garden sheds and fences. Wood is a natural product that is adversely affected by moisture, giving rise to timber rot problems.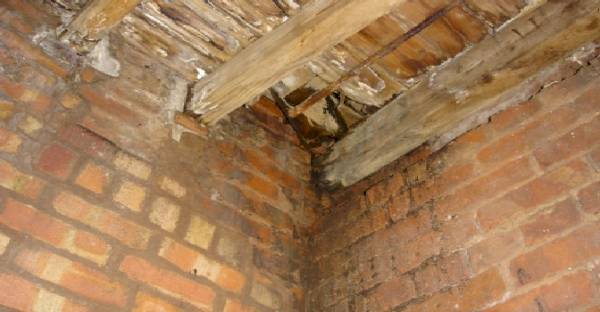 Wet and dry rot are both caused by damp timber, anything over a 20% moisture level is a recipe for disaster and damp wood in a humid home is the perfect habitat for woodworms and beetle larvae that breed within wood then boring holes to escape. Dry rot is caused by the Serpula Lacrymans fungus which breaks down wood cellulose, which actually causes the timber to become dry. The fungi effectively eats the timber and reproduces more fungal spores for the process to spread. Dry rot is harder to spot as the timber doesn't feel damp to the touch, however you can sometimes spot a white growth or dark red spore dust. Wet rot can be caused by multiple fungi and again may may not feel damp to the touch if painted. If the timber doesn't feel wet you can try to push a knife into it, wood damaged with wet rot will offer little resistance, whereas it is difficult to push a knife into healthy wood. Woodworm cause holes in the wood, but dust around the holes are better indicators as this means that the woodworm's have bored recently and are still alive. You can always scrape off a layer of wood and check for moving larvae to be sure.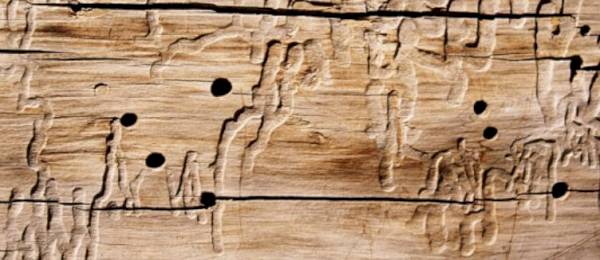 Before deciding on the best treatment to rescue your home from rot, you need to banish the source of the damp, otherwise the problem will simply reoccur. Check for all possible damp causes such as leaking roofs, overflowing gutter pipes and badly sealed baths or showers. In addition to eliminating the source of damp, you need to ensure that the room is well-ventilated. If you cannot find what's causing your damp, you need to hire in a specialist tradesman to investigate.
Rotting problems can usually be treated with a chemical treatment if not too severe, failing that the wood can be replaced with a pre-treated wood using finishers containing fungicide such as zinc oxychloride to stop future attacks. Professional damp treatment experts can also use other treatments such as masonry sterilisation and also inserting water-soluble borate rods into the timber itself to prevent future rot.
There are a few different types of woodworm so the exact type needs to be identified before you attempt to treat the wood. This will require a specialist and will cost around £500 to £1000 for an average 4-bed home. However if there's no sign of live woodworm and you're certain that the holes are old problem, you can simply varnish or paint the wood to stop woodworm returning, then ventilate the room as much as possible to keep the humidity levels down.
Last updated by MyJobQuote on 20th October 2015.