Questions To Ask Tradesmen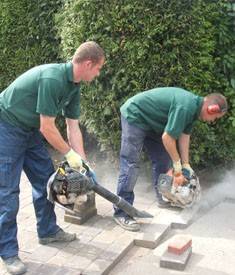 The media is full of horror stories concerning cowboy builders and rogue traders ripping off customers. This in many ways is a shame, because it taints the reputation of every decent tradesman with good work ethics and high standards of workmanship. Tradesman rely greatly on reputation and this can be jeopardised by a few rotten apples. The majority of tradesman are in fact honest and decent, but if you are unlucky enough to get involved with a shady builder or other tradesman, it can prove a costly and frustrating mistake.
to avoid this nightmare scenario, there are some simple steps you can follow to find a good, reliable tradesman, one of the easiest things you can do to sort the good from the downright dangerous, is to ask the right questions!  If you want to be sure that we can trust the tradesman and rely on them to carry out the work to a high standard in a reasonable timeframe, you need to do your homework at an early stage to avoid possible problems further down the line.
There are huge amounts of resources online now for finding tradesmen of all description, MyJobQuote allows you to check testimonials and reviews from real customers only find the right tradesman for the job. Though of course the best way of finding a tradesmen is through recommendations by friends or family, but if you don't know anyone who has had similar work done recently then online trades review services like MyJobQuote are the next best thing.
What kind of questions should you be asking?
The first thing you should ask is if they have done similar projects before. Many tradesman specialise in particular types of work so you want to be sure they are confident and experienced to deal with your specific job. Once you have established they have relevant experience, the next thing is to ask to see some references or check out their previous work and talk to their previous customers.
Never feel nervous or embarrassed asking these sorts of questions, the only kind of tradesman who will object will be the kind you don't want to do business with anyway! Also ask when they are available to begin and how long the job will take. Then find out if they're covered by any sort of  guarantee scheme, and find out if they are members of a professional trade association with some kind of dispute resolution scheme.
Another good question to ask is the deposit required, figures over 25% are generally a warning sign, unless for a very unusual job. Finally ask if they can sign a contract before any work begins which details all work to be carried out, the payment schedule and the job start and completion dates – only a dishonest tradesmen would object to this request. Also remember you are protected by the supply of goods and service  act of 1982 when hiring any tradesmen, to find out more about what this acts cover check out our previous article, which provides a plain English explanation of the supply of goods and service  act of 1982.
Last updated by MyJobQuote on 20th June 2014.