Pros and Cons of Solar Panels
Solar panels certainly can cut your electricity bills and save you money. But should you install them? On the face of it, they certainly seem like a good idea, saving money and the environment cant be bad after all. Solar power is certainly catching on in the UK as according to the Department of Energy and Climate Change, there are over 500,000 solar panel systems installed across the UK today. But what about the initial costs and how long will it take to recoup your outlay?
The first thing to consider is will your home be suitable for solar panel installation. For optimum performance, the roof needs to be south facing and pitched at an angle of around 30 degrees. If your roof faces another direction you can generate electricity from the panels, but the output will be much less. You also need to consider if there are any obstacles that could get in the way of sunlight reaching the panels, for example trees or neighbouring buildings. Finally the more space you have to fit solar panels the better. To sum up, for the most effective solar panel installation, you need a large roof at a shallow angle which is south facing. Anything else will be less efficient and it will therefore take even longer for you to recover the initial costs (payback period).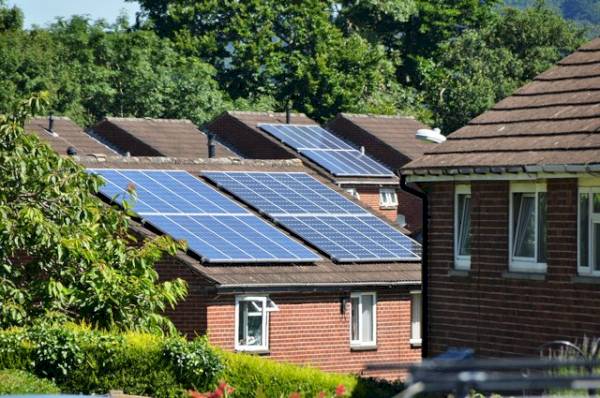 The initial outlay will vary somewhat but is typically around £7,500. This may seem expensive but according to Ian Cuthbert, a microgeneration expert at the Energy Saving Trust, the cost of installing a solar unit has actually fallen significantly in recent years, with systems around half the price they were just one to two years ago. Solar panels will typically last 25 years or more and the ongoing maintenance costs are essentially zero, the panels simply need to be kept clean and free from any debris. Apart from the initial cost, the only real disadvantage to solar panels is the the size. Solar Panels take up a lot of space on your roof and is hardly unobtrusive.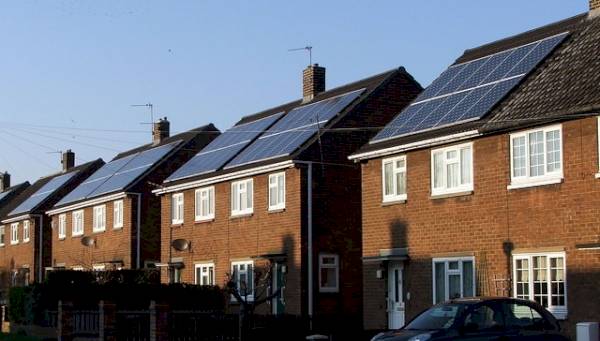 In addition to cutting your carbon footprint and reducing your electricity bill, you can sell any excess electricity produced back to the National Grid, plus under the government's feed-in-tariff, they will pay you for every unit of electricity the panels generate through your energy supplier. In fact, some installers will fit solar panels for free, but the installation company will take any payments through the government's feed-in-tariff, so you just get reduced energy bills. From 1 April 2014, the feed-in tariff is 14.38p which will mean on average around £750 a year, plus of course the savings on your electricity bills, which average around £200 per year. Most homes would therefore see a payback on their initial investment for a solar panel installation within 7-8 years. However, it is worth noting that the feed-in tariff payment is linked to the panels being installed on your property, so if you move you lose out. Over and above the financial implications, the main advantage of solar panels of course is that they produce energy without producing pollution, reducing the carbon footprint of your home as Solar Energy is renewable, unlike coal and oil.
Last updated by MyJobQuote on 24th February 2016.