Making your Garden and Home Pest Proof
Although most of us love nature, there are many things lurking in our gardens that we certainly do not want to share our homes with! During the spring mice and rats may well have been breeding in your garden out of sight and hidden by plants or sheltered underneath your shed or compost bin, where they are safe from frost and neighbourhood cats. Whether you live in the city, the suburbs or the countryside, you can always come across rodents and pests in your garden. Traps and/or poison will usually only provide temporary relief, but won't stop them from breeding elsewhere and coming back into your home and garden when the conditions are right again. Pest proofing your home should always start in your garden, preventing conditions that common pests can live or breed in – plus of course avoiding anything that will attract them in the first place!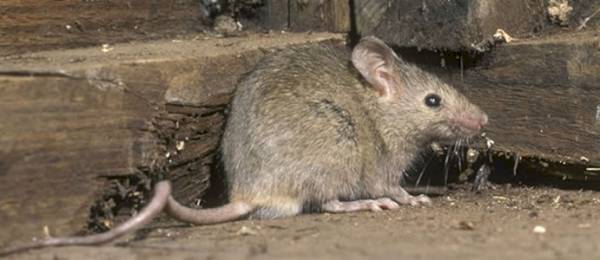 A good start is to ensure that any dark corners in the garden where rats or mice may breed are kept clear of cover, plus all grass clippings and any rotting vegetation is removed. You can also plug up any gaps beneath outbuildings, compost bins and any other structures where you may get rats, mice or even foxes nesting. Nothing attracts all manner of pests more than rotten food and rotting vegetation, so making sure that your compost bin is kept tidy and cleaning up promptly after barbecues or other outdoor dining.
To protect your home itself, the simplest and most important thing you can do is keep your door closed! It may be nice to leave the back door open and let a cool breeze into the house in the summer, but this allows pests to simply jump over your doorstep and into the kitchen (which they are attracted to thanks to all those food smells). After you ensure doors are kept closed, next check for any small holes in your brickwork, pointing or around pipes entering your home, plus any gaps around your door or door frame – mice can get through any gap that you can fit a pencil through, so block any small holes with wire wool or old scourer pads to stop pests getting in. In addition, if not already fitted, put wire mesh behind any air bricks or other ventilation that may provide access into your home. Make sure any bins containing food waste are emptied and cleaned regularly (even if not full). Remember that rodents can smell food in your kitchen storage cupboards and they will try and get to them by any means possible if you give them the chance! Cats are one of the best ways to keep rodents at bay but they can also be pests themselves, using your well kept garden as a toilet! The best way to stop cats entering your garden is to use an ultrasonic cat deterrent endorsed by the RSPB.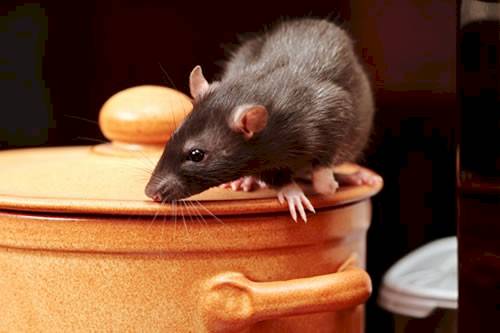 If rodents are already inside your home, then once you have blocked off their means of entry as discussed above, you have to deal with the intruders by setting some traps or using poison. There are pros and cons for each type of trap and pest control product. Some traps can be cruel as they don't kill the animal outright, leaving it to suffer, plus there is still the problem of disposal of the body with possible blood and gore to clean up too – not for the squeamish! There are humane traps which also work well by trapping the animal without harming it, but these traps need checked regularly and you do have to release the rodent back into the wild at some point! Poison is effective but dangerous to handle and use, especially if you have household pets or young children. As with most things prevention is better than cure, stop pests getting in your home in the first place!
Last updated by MyJobQuote on 25th April 2016.