Is it Time to Replace or Repair your Garden Fence?
Garden fences are often at the heart of many neighbourly feuds! The law is pretty grey on boundary fences and it can be difficult to get a neighbour to contribute to the costs of repairing or replacing a shared fence. This "joint ownership" of boundary fences is one of the reasons why most fences are very plain in design, a simple design picked out from the local DIY store is the usual option. There is no legal obligation in the UK to fence the boundaries of your land (with a few exceptions such as those who live next to railway lines, mines or motorways), so stubborn neighbours can just refuse to pay for the repairs to a shared fence as there is no obligation to erect a fence around the boundary in the first place! Many people assume that the left hand side fence is their responsibility, but this is just an urban myth, though if everyone agrees it can make sense, but everyone does have to agree!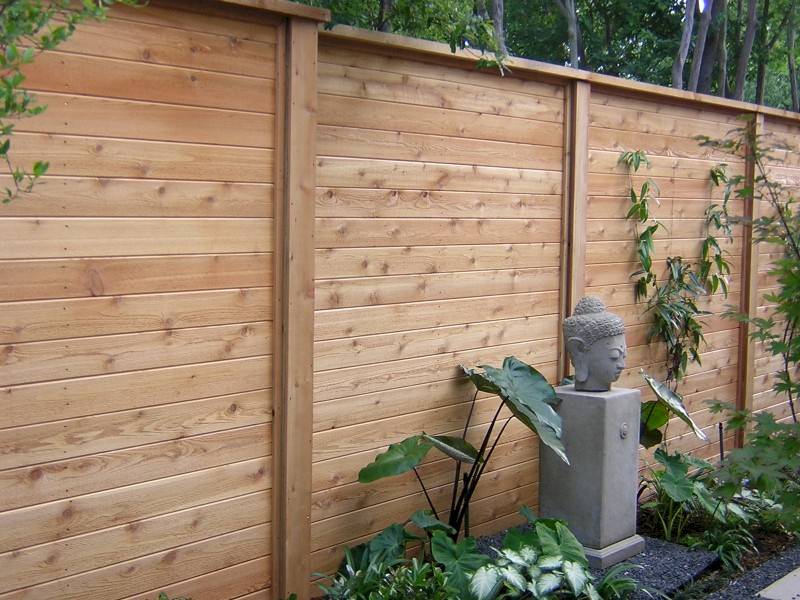 However, though there are no hard and fast rules regarding who pays for the fencing, there are definitely rules regarding the type of fencing that can be erected! For example, any fence higher than two metres (including trellises) will require planning permission.
The most common reasons for considering the replacement or repair of a fence include damage caused by rot & mould, wobbly fence posts and loose fencing panels. All wooden fences are subject to mould and if you catch it in the early stages, when the mould is just a green surface fuzz, it can often simply be scrubbed away. However, left for too long, this becomes rot and in many cases the wood is unworkable, even professional fencing companies won't repair rotten wooden fences and they don't recommend patching rotten fences either, once rot has taken hold replacement is the best option.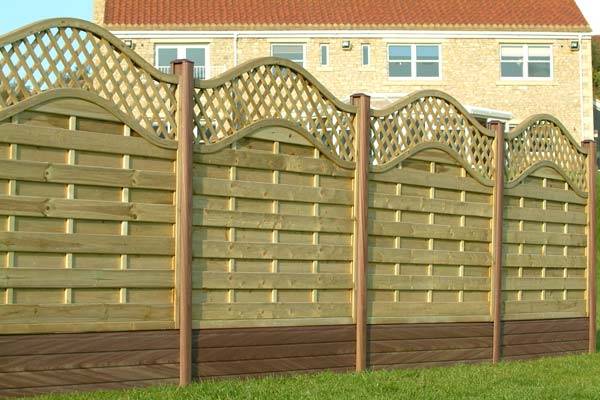 Wobbly fence posts are a common complaint and most often they are caused by wind moving the fence post in its foundations over time. This much less serious than rot damage and can be repaired relatively easily by sinking a new spur into the ground alongside the old post to push it back into place, then concrete into the ground and bolt to the old post for a sturdy, effective repair. If you have panel type fencing then loose panels are also a common problem, if simply caused by the wind loosening the panel attachment to the fence posts, then this can easily be repaired by simply nailing the panel back on. But if caused by the fence posts or the panel becoming weakened by rot, it's time for a new fence, reattaching a panel to a rotten fence will only be a temporary fix.
If you have decided the fencing needs replaced, then there are many different types of fencing to choose from, popular types include picket or pallisade fences, closeboard, panel, trellis or decorative. The best fencing type will depend on budget, purpose of the fence and the maintenance requirements. Picket fences use evenly spaced vertical boards and are very common throughout the UK, often used as a garden boundary, they do not provide complete privacy but do offer a safe boundary for children and pets. Picket fences are normally constructed from wood but today can be purchased in PVC for a low-maintenance solution. Closeboard fences provide privacy as they are constructed using overlapping vertical boards supported by posts. Closeboard fences are strong and are most commonly used in rear gardens, however it can be expensive install. Traditional panel fences are the most common type of garden fencing and are also fairly easy to install on a DIY basis.
Last updated by MyJobQuote on 2nd May 2016.