How to Clear Clogged Drains
If your sink, basin or bath is draining slowly, or if waste water is rising back through the plug hole, it is important to try to fix the problem straight away. Otherwise it is likely to become more difficult and expensive to fix. The waste pipes in your home may be bigger than the supply pipes, most basins have a 32mm waste outlet pipe and normally a 40mm pipe will be used for showers, washing machines, sinks and baths; whereas toilets have a 110mm pipe. Waste pipes are fitted so that they slope downwards at the rate of at least 20mm for every metre of length so that the water runs away freely. Most modern waste pipe systems are just made of plastic and joined by simple push-fit connectors with rubber seals, or by compression-type connectors with rubber olives. Occasionally plastic pipes will be bonded using specially formulated solvent cement to form a strong, watertight joint.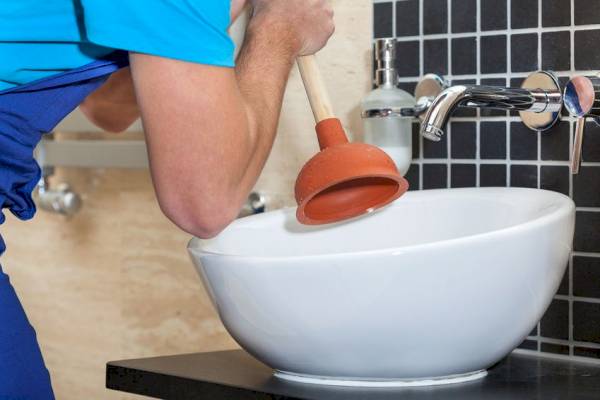 Every plumbing installation is fitted with a trap, or incorporates one into its design. A trap is essentially a U-shaped loop of pipe below the waste outlet and whenever you remove a plug or flush the toilet, a small amount of water stays in the trap, creating a seal. There are many different types of trap. but the most common is called the P-trap, which has a horizontal outlet and there are special versions to fit beneath baths and shower trays which are shallower. The next most common type is the S-trap vertical outlet. Some traps have a connection for an overflow pipe, plus of course there are traps with connectors for washing machines. All modern plastic traps can be dismantled by unscrewing them wich allows you to remove the trap and clean it completely, while at the same time giving access to the waste pipe.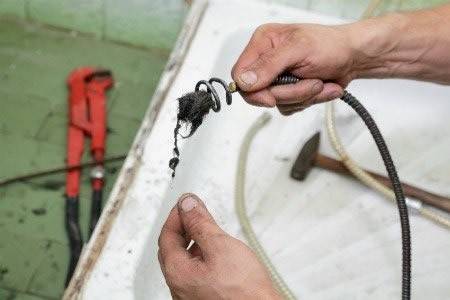 If a sink, basin, shower or bath becomes slow to drain or stops draining altogether, there's probably a blockage in your waste pipe. There area number of methods you can try to clear blockages. The first option is to try one of the many "instant drain unblocker" products that are available. These all work creating a gas that expands when it comes into contact with water which can clear blockages caused by hair, soapy emulsion build-up, toilet paper, grease or food particles up to 20 metres away. If this fails then its time to try the good old fashioned (but effective) plunger. Fill your sink partially with water and place the sink plunger over the plug-hole. Then stuff a damp cloth into the overflow and pump the plunger up and down vigorously. Try a few times and then take the plunger away and see if the water now drains. If the plunger fails to clear the blockage, try using a chemical drain cleaner – but make sure you follow the instructions carefully. If the blockage still persists, the next step is to remove the waste trap and empty the contents into the bucket. For blocked toilets try pouring a bucket of warm water into the pan from a height for a minor blockage. For more serious blockages you can use a large plunger over the pan outlet or an auger designed for a toilet to get around the U-bend to remove the blockage. For the most stubborn blockages, you can hire a plumbing and drain specialist or hire an electrical drain auger (snake).
Last updated by MyJobQuote on 16th July 2015.