Home Transformations – September 2020
Wow, your transformations are beyond what we were expecting. Taking something that is in need of an upgrade and making it look as amazing as you have takes great skills.
If you'd like to be featured, direct message us your transformations or to tag us on social media and use the hashtag #TransformationTuesday and #MyJobQuote.
1. Modern Kitchen Transformation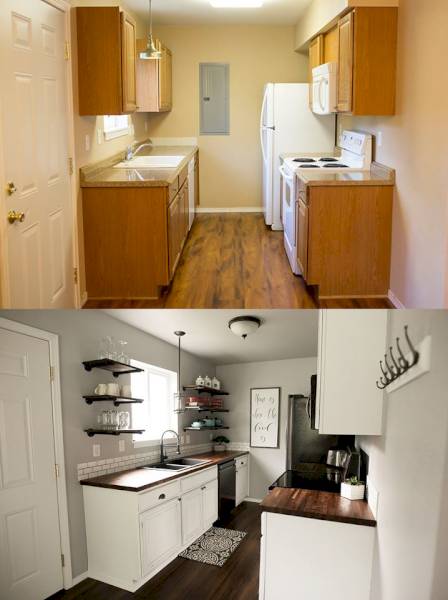 This transformation by Darren is a great example of a kitchen upgrade. Adding a fresh look and feel to his kitchen space is a great improvement over what was there originally.
Our favourite is that how the white cupboards make the dark counter tops pop. With added open space shelving near the sink to give a more spacious feel to the kitchen.
See our post on budget kitchen upgrades for more inspiration and ways that you can upgrade your kitchen space.
2. Glorious Home Extension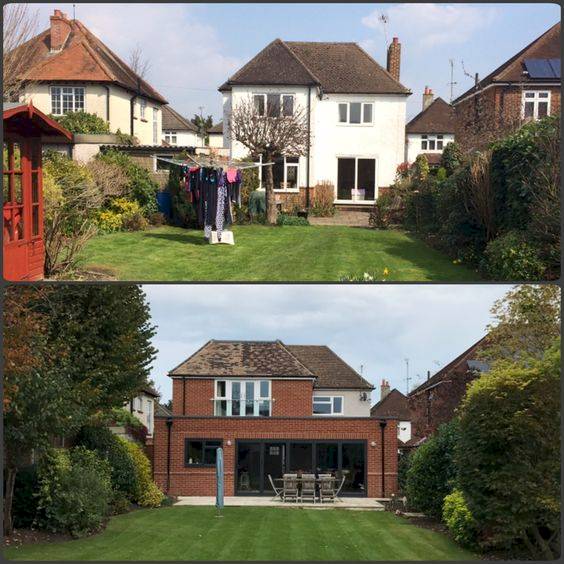 Emma has really maximised the use of space she has here. Adding extra space with a double storey rear extension is a great way to both add value and space to your home without the need to move.
With the new rules on double storey extension now making it easier, there has never been a better time to extend your home.
3. Unused Loft Space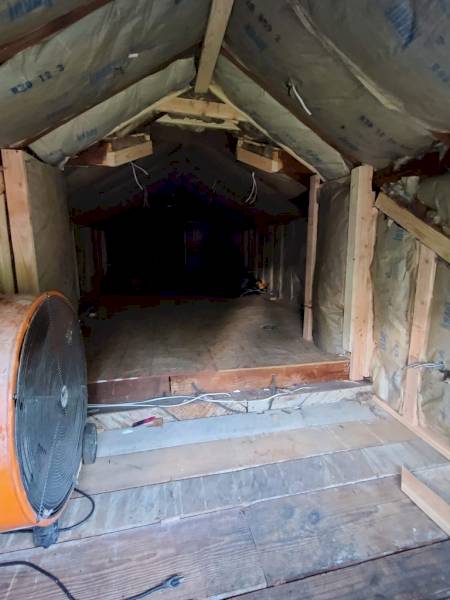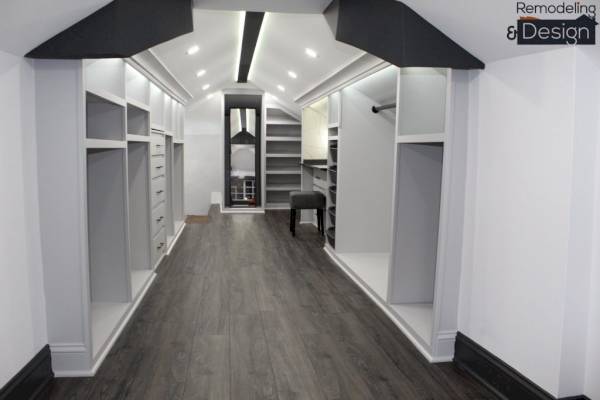 We had to take a double look to see if these were the same space. This transformation has created a useable space that has plenty of storage options to boot.
Think about what you want to use the space for and this will help you work with your builder to make sure it matches your vision and use for the space.
Adding useable storage options to a room is key to helping a room feel decluttered. See this post for more storage ideas that help you declutter
4. Palatable Man Cave / Micro Pub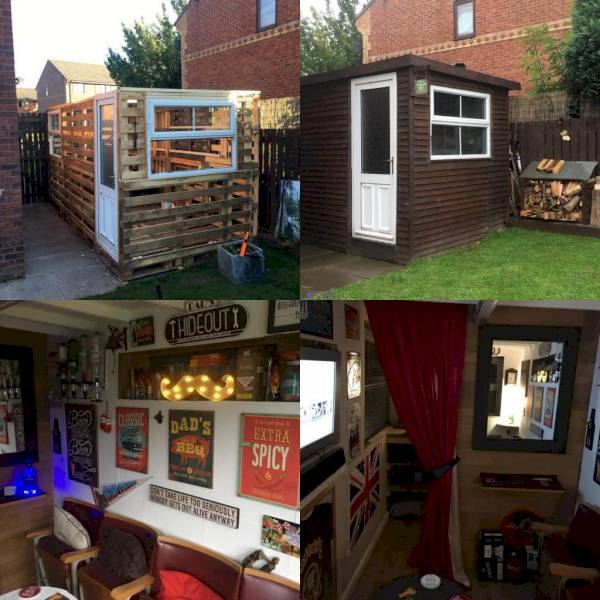 Our office was in awe of this transformation. Creating the perfect man cave in to his very own pub with seating for friends.
Yes, the frame of this is made from reclaimed pallets that were then covered before transforming the internal space in to his very own mini pub.
Other posts worth checking out:
Building the ultimate man cave
Create the ultimate she shed
5. Garden Entertainment Cabin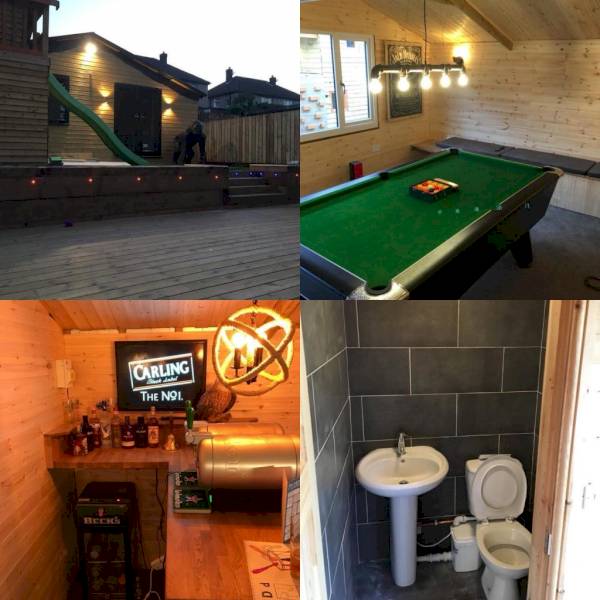 Here David has created another example of creating a way to enjoy the garden all year round. He even had enough space to add a pool table, mini bar and a toilet.
We'd love to see your transformations, don't forget to tag us on social media and use the hashtags #TransformationTuesday and #MyJobQuote
6. Small Space Transformations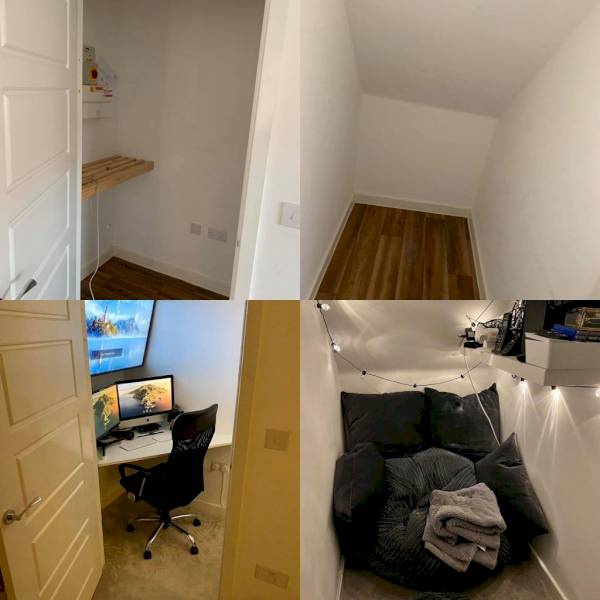 Using small spaces in you home are a great way to feel relaxed. This empty cupboard was transformed in to a relaxing snug. The ideal space to read a book or listen to music.
You can also use these smaller spaces as a home office, but it's important to make sure you take regular breaks and get some natural lighting.
7. Perfect Home Gym Creation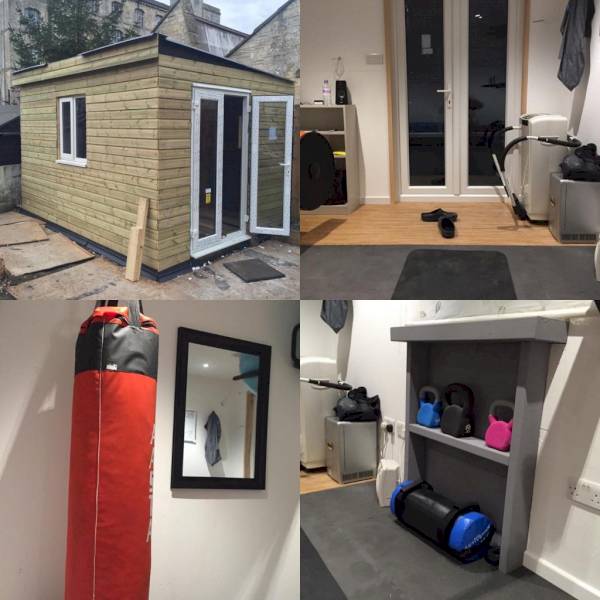 One of the hardest things about attending the gym regularly is having the motivation to travel to the gym after or before work. But with the solution you can create the perfect home gym and all you have to do is walk to the garden to workout.
To create a home gym, all you need is the addition of some basic equipment and the space to be able to move about. What you include is up to you, but adding weights, boxing bag and medicine ball is a great beginner setup and will help you work a wide range of muscle groups.
Don't forget to make space for warming up before your workout and stretching to cool down after your workout. Learning some basic Yoga moves and poses can really help reduce your chances of injury.
Before you splash out on the latest equipment, first search on YouTube for no equipment workouts.
For a full list of what we recommend adding to a home gym or if you need some inspiration on what to include in a home gym? Check out our post on creating the perfect home gym.
8. Garden Escape Transformation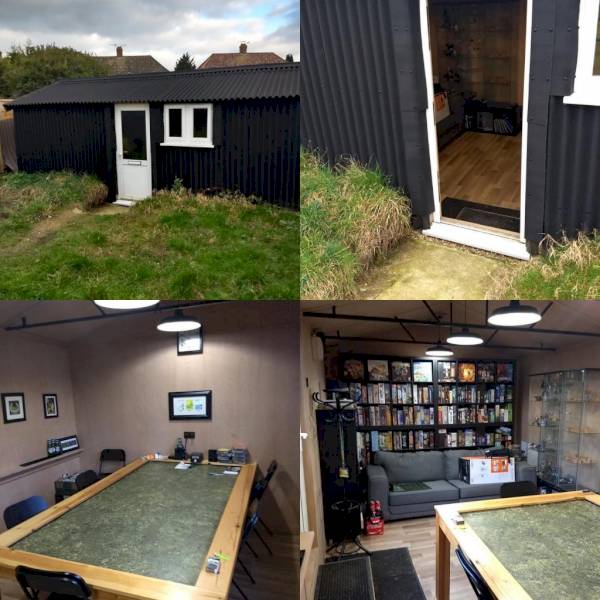 Transformation are your opportunity to make the space in to what you want. No rules, other than to make the most of the space you have.
The use of Kalax storage solutions at the back are a great way to keep all your items neat and organised.
The addition of the glass cabinet also creates the feeling of extra space, as you can see though it while relaxing on the sofa.
8. Bathroom Chic Upgrade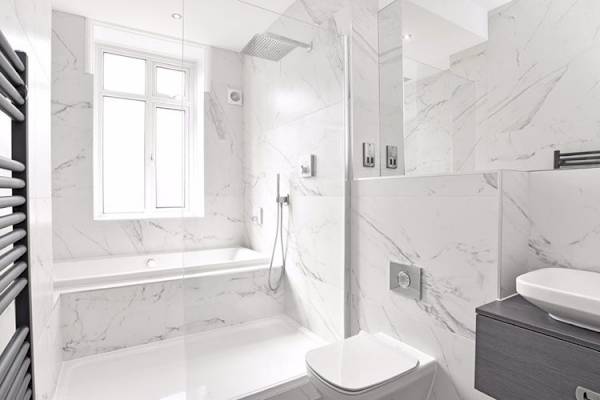 Submitted by Richard in Middlesbrough. This bright bathroom conversion is a great example of a modern bathroom that has everything you want in a bathroom. Adding the large shower area next to the bath is a genius way of having a large shower space without giving up the bath. It also removes the need for climbing in and out of the bath each time you want to shower.
There are many ways to upgrade your bathroom. Have a look at our top 10 bathroom upgrade ideas for some inspiration.
9. Excellent Extension Transformation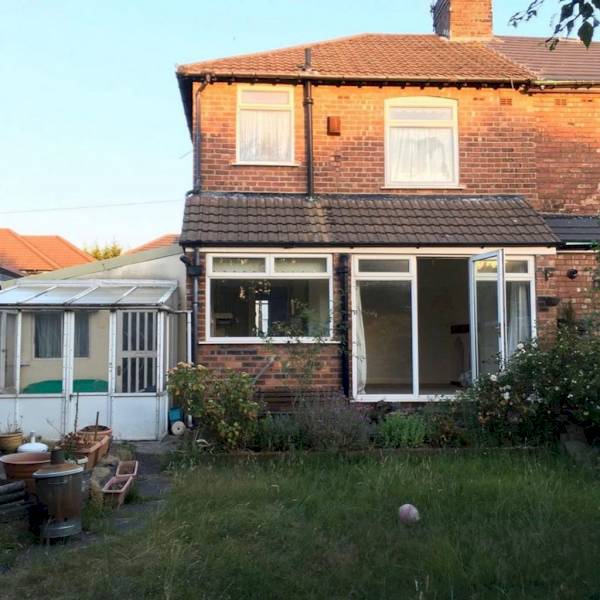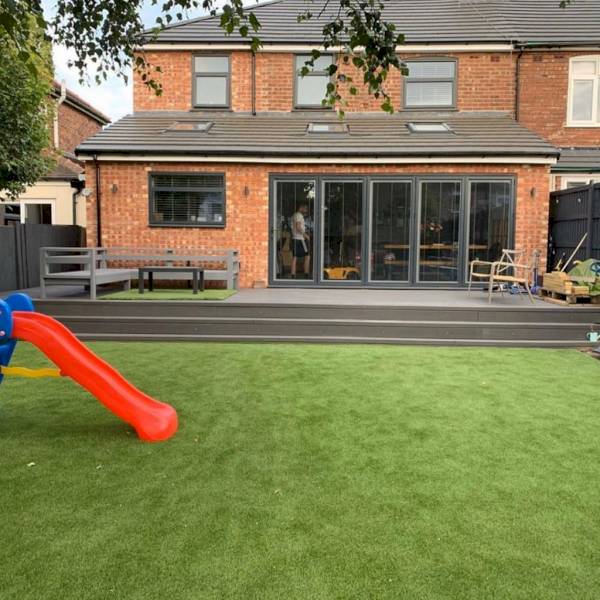 This is another great example of how adding an extension to the back of your home can totally change the way your home looks. Inside it also give extra space for a larger kitchen space to entertain family and friends at home.
Large bi folding doors offer an all year round look out in to the garden while flooding the larger kitchen space with light that can give the feeling of being outside even on a wet or cold day.
It's also a great way to welcome the outdoors in to your home when you can open up the doors in the summer.
The garden has artificial grass that gives a clean look and reduces the chances of muddy boots coming into the home.
Additional posts you might be interested in:

Don't forget to send us your home transformations on Facebook or Instagram to get featured!
Last updated by MyJobQuote on 25th September 2020.