Solar Panels – Are They Worth It?
For those looking to find the most efficient solar panels available, the first thing you need to investigate is the comparable efficiency of the panels in terms of converting sunlight into electricity. More efficient solar panels will, given the same amount of light, produce more electricity.
Most consumers today believe that efficiency is the most crucial Factor when assessing solar panels. While of course, it's not the only thing to consider when evaluating solar panels for a particular installation, but it is the most important criteria. The most efficient solar panels on the market in the UK today have efficiency ratings as high as 22% but most solar panels have ratings that range from around 13% to 16%. Obviously, more efficient solar panels will work much better converting more light into electricity and therefore save more money on energy bills. However, it can be hard to work out whether the additional upfront cost of purchasing more efficient solar panels is justified by the increased savings over the lifespan of the solar system. The increased electrical production will, of course, mean that not only do you buy less power from your electricity supplier but you will also generate a higher income from the government feed-in tariff.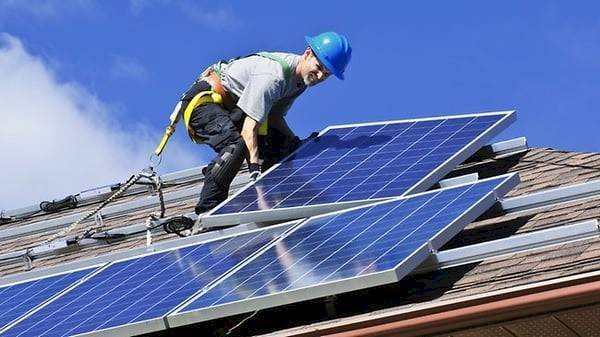 There are two types of solar panels available today, monocrystalline and polycrystalline. Mono-crystalline solar cells are much more efficient and also require less space. However, they are also much more expensive and their initial manufacturing produces more waste. Polycrystalline solar cells are less wasteful in production and are much cheaper to buy, but they are also much less efficient. In terms of manufacturers of solar cells, monocrystalline panel manufacturers that market the highest efficiency panels in the UK include SunPower, Ja Solar, Sanyo, SunEdison and AUO.
Solar panel manufacturers publicly provide efficiency figures for their panels which are usually laboratory-based assessments and are often described as label ratings. However, these ratings are really just a reflection of what is possible under ideal conditions and the actual efficiency of the panels in-situ will likely be much less, in the same way as the typical miles per gallon figures quoted by car manufacturers are often wildly over-optimistic.
A high efficiency monocrystalline solar panel installation will typically cost in the region of £7000, whereas a standard polycrystalline panel installation could cost around £6000. But when you add up the electricity savings, feed-in tariff payments and exported electricity income – the more efficient installation will return almost £800 per year while the cheaper install returns less than £700. Both will pay for themselves in around 9 years time, but after this payback period, the more efficient panels will offer an additional savings of around £120 per year for the remainder of the government feed-in tariff period. So, over the long term, the more expensive solar panels do make financial sense and over a 20 year period could mean additional savings of around £1300. Though you should act quickly to get the most from the government incentives.
Last updated by MyJobQuote on 19th April 2018.