Self Build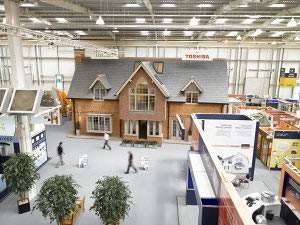 Self building a property can save up to 30% of the cost of building a home, or alternatively you can spend the same amount but end up with a much more luxurious home. However, self build projects should not be taken on lightly, they are not as easy as they look, despite what you may have seen on any number of television programmes!
Never the less, you should not be put off by the fact that it isn't easy, nothing worthwhile ever is and building your own home can be tackled by almost anyone as long as you have realistic expectations and are willing to do the research before getting your hands dirty!
The first stage in any self build is to find the right plot in the right location. Another good starting point is to consider what kind of house you want, how many rooms, and what facilities you require.
When looking at plots remember to consider the extra costs involved if you find a plot without services already available, or a plot that is not level. The second stage is to consider the likely build costs. You can do this initially using a rule of thumb estimate of around £100 per square foot (for a decent specification but not including garage or other works), or you can get an architect to provide a more accurate costing.
You should also consider how you intend to manage the build, whether you intend to manage it yourself or to hire a project manager or building contractor to oversee the build. Managing it yourself is of course cheaper, but will take up a lot of time, whereas a hiring a project manager removes a lot of the hassle but is obviously more expensive. But even with a project manager, it will still be your build to your specification.
Building a house requires lots of good contractors for all the specialist jobs involved, you can find local tradesman easily using the "Post a Job" page on this website, but always check references and ask to see examples of previous work. Unless you have some previous experience with building projects, hiring a professional building projects manager is highly recommended, despite the additional costs. You can of course do individual jobs on the build yourself, if you have the skills, to reduce costs. But you will require, as a minimum, an electrician and a plumber, to comply with building standards.
Last updated by MyJobQuote on 25th June 2014.