5-Ways To Reduce Costs Of Installing Central Heating
Central heating installation is quite expensive especially if you plan on upgrading the entire home and have a dated or older heating system presently installed. Additionally, depending on the size of your home, where you live, and if insulation work or other upgrades have to be made throughout the home, costs can quickly pile up. With this being said, there are ways you can reduce overall expenditures when upgrading to central heating. These are 5-ways in which you can cut costs and have the updated heating system installed in your home.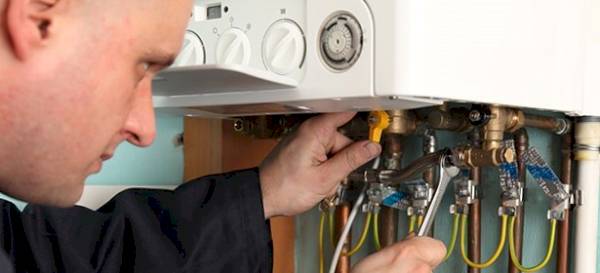 This is probably the case with nearly any work you have done in the home. If you want to save, you have to contact more than one tradesperson and compare their quotes. Prices can radically differ from one tradesperson to the next based on licensing, certifications, their experience in the field, the methods used, and other factors such as reputation and quality of work.
1. Compare tradesmen

If you aren't willing to compare several written quotes, you are never going to know what other competitors locally would charge you for the same services. In turn, you aren't capable of seeing what the going rates are for labour, supplies, costs, and other services a tradesperson would perform when doing work in the home.
When comparing contractors or tradespeople you should:
– Consider their experience and qualifications. Never hire someone who isn't licensed.
– Consider their reputation and reviews/ratings.
– Consider pricing, services rendered, warranties/guarantees, and outcome of the work.
– Consider whether they will include insulation work, siding, and other services in their base price, when doing work on older systems in the home.
You basically want to consider all expenditures, their average rate for labour,and other costs you will incur when hiring a particular tradesperson to ensure you find the most affordable rates when the time comes to hire one.
2. Buy the materials yourself –
In the event you need work done such as upgrading the insulation, doing repair work, or need to purchase other supplies do so yourself. A tradesperson is going to charge you for their labour as well as their time and they are obviously going to make a profit. In addition to the prices you will be paying for the supplies they are going to use when doing work in your home.  If you can avoid this expenditure, it is an easy way to find cheaper costs for materials and avoid the up-charges many tradespeople will charge for going out and buying the supplies on your behalf.
You can easily compare several local suppliers, compare brands and quality of materials you will purchase to ensure you choose the best ones for your home.  Doing this allows you to easily compare bulk pricing or other costs to ensure you get the best deals when purchasing your supplies online.
3. Look for incentives/rebates –
Quite often you might qualify for government incentives or rebates. In certain municipalities there are discounts for heating system updates in some homes. If your home isn't up to code you might also qualify for financing assistance when you do upgrade to energy efficient heating systems and models. So, do your research, inquire with your local municipality, learn about government incentives also find out what options are available to ensure you find the cheapest price when hiring a service team to install your new central heating system.
The government often helps families which are less fortunate or receiving financial assistance for other work and upgrades that are being done in the home. If you live in a particular region or if you qualify for other government incentives and financial assistance, it is highly likely that you are going to qualify for government funding when you need to pay for your central heating system in the home.
Inquire about rebates, learn about financing and learn about government municipality assistance. There are many programs which are intended and designed to help those who are less fortunate, or do not have the money to pay for upgrades. To find out about financing and other special incentives or rebates you might qualify for when you choose to upgrade the central heating system in your home.
4. Understand the prices you're paying –
When you compare quotes, make sure you requested itemised receipts. Find out what you are paying for supplies, for labour, and for service fees. On average, labour can run between £200-300 per day depending on the supplier. If there is insulation work to be done in a 2-3-bedroom home this can cost over £1000 in some homes especially older ones.
It is up to you to request written itemised receipts. It is your right to know what you are paying a labourer for so make sure you ask for your receipts. If you aren't sure about a cost, or would like to ask for discounts, do so. You can often pay less simply by asking and comparing other local tradespeople before you choose the one you are going to hire.  If you are willing to compare locals, find out what they guarantee and compare their rates, you are easily going to find the most affordable prices when you are ready to upgrade to central heating in your home.
Make sure you know what you are paying for before you do so. If you don't agree with prices or if they are different than what you originally discussed with the company you plan on hiring most will often negotiate with you to ensure they get the job. Make sure you ask when you are ready to hire a tradesperson and you know you are paying the lowest rates and for quality installation services.
5. Go with energy efficient rated models –
Today, you can receive government incentives for having "green" or cleaner energy products. The same goes for the central heating system you are going to install in your home. If it is more efficient and it does not consume as much energy and if it is working off renewable energy sources, not only is it going to cost less to operate it is also going to leave behind a much smaller carbon footprint
There are government incentives as well as rebates you may qualify for, if you do have these systems installed. Before you choose a system or central heating unit for your home, learn about the options. Find out how they work, how much they are going to save, how they force heat and how much energy is required for them to operate at the highest efficiency levels possible. There are many great systems, so it is up to you to compare these and learn about the savings you can receive when you choose to have these systems installed in your home.
Central heating is a great addition to any home. It is more efficient than traditional floorboard heaters or other models which were used in the past. They operate far more efficiently, they run quietly in the home and they produce more heat throughout the entire home without requiring as much energy to produce that heat.
In addition to being more efficient, it is also a great upgrade in terms of resale value, if you do plan on selling your home in the near future.  If this is the reason for upgrading the system you will instantly find the value of your home will increase based on the new system you have installed.
With these factors in mind, you know central heating system installations can easily run £5000 or more in larger homes. It doesn't have to be this expensive however when you are ready to change the dated system in your home. If you are willing to do some comparison shopping, if you know which companies to hire and how to go about finding the most efficient models, you can save when the time comes to install your new central heating system.
These are a few simple tactics any homeowner can use, when trying to reduce the cost of a new central heating system and installation in their home. With so many companies and local tradespeople who are licensed to do the work, it is truly up to homeowners to compare, shop and learn about the available savings before the time comes to hire a company and to choose the new central heating system that they would like to have installed in their home.
Last updated by MyJobQuote on 19th April 2018.