Loft Conversion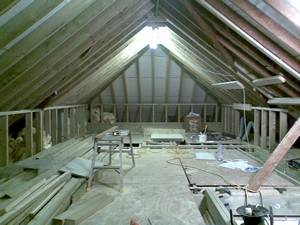 Loft Conversions are one of the most popular home improvement projects in the UK. However, they are subject many regulations and permissions, which depend upon the  structure of the existing property. That being said, the majority of lofts can be converted, once necessary permissions have been granted, providing additional living area in your home, while adding considerably to the property value. loft conversions are generally beyond the scope of DIY enthusiasts, better to seek Loft builders and specialist companies with many years of experience and qualified tradesman, who can carry out the work quickly and safely, with minimum inconvenience.
Building regulation approval is almost always required for loft conversion projects, plus some properties may require planning permission if they are located in a Conservation Area or are flats. Once the plans have been approved and submitted to the Local Authority, the approval process can take 2 to 3 months for approval to be granted, so it is important to plan ahead! After planning has been approved, the Local Authority Building Control department will check plans for design and structural calculations which can take an additional 4 to 6 weeks.
When done professionally, loft conversions can increase the value of a property considerably, but bodged DIY jobs without planning permission will have prospective buyers running for the hills! Loft conversions which do not comply with the relevant local building regulations will not just have an adverse effect on the sale of your property, they could be potentially dangerous. Loft conversions really are a specialist job, best left to specialist companies. You can gather quotes from loft conversion companies using the simple "Post a Job" form on this website.In addition, most loft conversion companies will give at minimum a 10 year guarantee on their work, so if comparing quotes with local builders please ensure you are comparing on a like for like basis.
The first stage in the construction process is to erect scaffolding, then to create an access hole in the roof which can be used to place in the supporting members and steel joists. Next comes the internal floor joists and dormer window roofing joists which have to be placed into position. Once all joists are in place, the stairs can be built followed by all internal studwork, insulation and internal partitions. Once everything is boarded and plastered, the building Inspector will be invited for a final inspection. After this final check, scaffold can be struck and you can begin decorating and using your new living space.
Last updated by MyJobQuote on 30th July 2014.