Installing a Shower Tray
Installing a new shower tray isn't a very difficult job, as long as you take the time to plan things carefully! There are two main types of shower tray available; low profile or adjustable height. The installation is slightly different for each type, the main difference when fitting is that adjustable height trays have space between the tray and the floor for easier access in terms of trap and waste installation, whereas with low profile trays, these are bedded directly onto the floor so the trap and waste can be a trickier.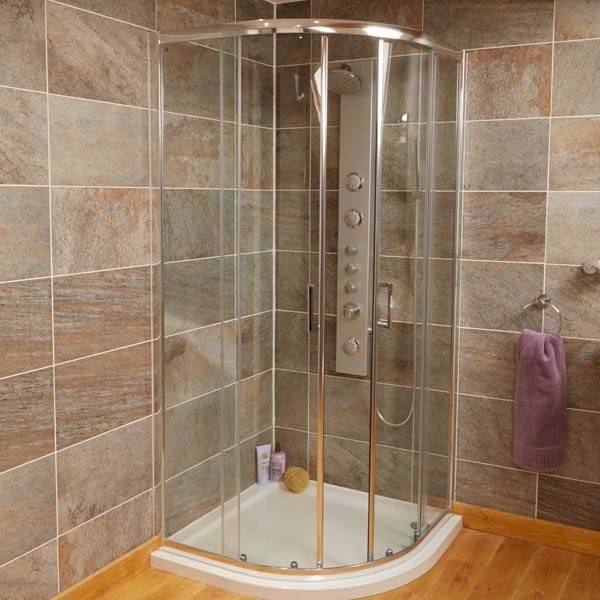 Begin by unpacking your new shower tray and check the condition before fitting. If the tray come with a protective plastic cover then leave this in place for now. If you are fitting an adjustable height shower tray, place the tray on the floor and adjust it so that it sits at the required height. If the tray needs to be recessed into the wall, mark the top edge then remove the tray and cut the recess in the plaster. Temporarily assemble the waste trap and check the shower tray sits squarely to the wall.
Identify the route for the waste pipe with an appropriate fall so waste drains away. Then assemble the waste pipe from the trap to your waste plumbing system. Then remove the tray and assemble the waste outlet and trap, then reposition the shower tray and ensure that it is perfectly level, then secure the tray in position following the manufacturers recommendations.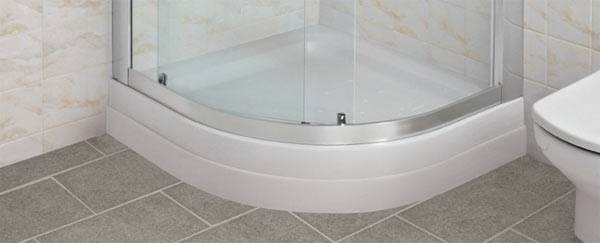 To install a low profile shower tray, first place the tray in position and mark the perimeter then remove the tray and replace floorboards in this marked area with 18mm ply, just loose fix the ply in position so it can be easily be removed later. You also need to make an access point in the floor next to the tray for access below to assemble the waste and for maintenance. Position the tray correctly then mark the waste outlet on the ply and cut a hole through the ply and assemble the waste pipe along the most suitable route with an appropriate fall. Assemble the waste pipe from the trap back to your waste plumbing system then remove the tray again and screw the ply down making sure that it is perfectly level. Fix the shower tray in position, then connect up the trap and waste following the manufacturer's instructions.
Any tiling around a shower should always be done after installation and tiles should stop short of the tray by about 3mm allowing an expansion joint and suitable shower sealant. With all shower trays it is vital they are properly supported to avoid cracking or splitting, ensure that you follow the manufacturers recommendations for installation so that the tray is properly supported across its base and that it cannot rock.
Last updated by MyJobQuote on 1st April 2016.