How to Install Sliding Wardrobes
Renovation and refurbishment to gain the extra space in properties rather than moving is very popular these days. Storage space is often lacking in modern properties and any additional storage solutions can be extremely useful and are much sought after. There are many companies in the UK offering innovative storage solutions that can make good use of available space and fitted wardrobes with sliding doors are right at the top of the list, especially those with mirror doors which make the room seem bigger.
Alternatively, if you do not posses the DIY skills or simply don't have the time to install sliding wardrobes then a local joiner can do the work for you here on MyJobQuote. Contact local joiners to receive free no obligation quotations and further advice. Sliding wardrobe doors are available in a number of different types and prices.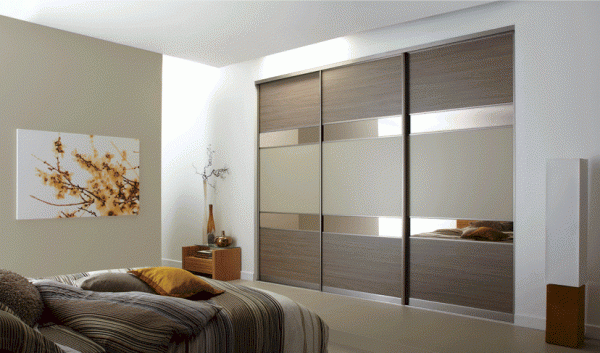 If you have the DIY skills necessary to install a cupboard or use partition walling to create a fitted wardrobe, then all you need do is supply measurements and many companies can manufacture sliding wardrobe doors in a variety of styles to suit your home.
The sliding wardrobe doors with rubber guides are much smoother and quieter than the old fashioned plastic and ball bearing type rollers, but are more expensive. Wardrobes can be built across the the full width of the room or created to take advantage of any recesses you have. Using sliding doors offers the advantage of not requiring additional wasted space around the wardrobe which would normally be required for the doors to be opened.
Fitted wardrobes are most often used for clothes, but internally there is a huge range of options including alternative shelving and storage options which can be hidden behind elegant sliding doors. If you are fitting wardrobes your self, most are supplied with hinges and full fitting instructions, but a reliable and trustworthy joiner can do the job in a fraction of the time and most likely to much higher standard!
Post your job and get in contact with a local joiner to install your sliding wardrobe here on MyJobQuote.
Last updated by MyJobQuote on 4th January 2017.