How to Fit: a Wood Burning Stove
The article below is a DIY step-by-step guide to installing a wood burning stove, including advice on existing fireplaces, flues, fire hearths, register plates, and the relevant regulations for installing a log burner or wood burning stove in the UK.
Though installing a wood burning stove can be done on a DIY basis, the work however does have to comply with part J of the building regulations. In practice this means that unless you are a competent person such as a HETAS installer, the fitting of a wood burning stove yourself will need to be inspected by someone from your local councils Building Control Department. The reason for this is that solid fuel fires produces carbon monoxide, a deadly gas. Therefore the incorrect fitting of a fire, flue or chimney can have fatal consequences. Even if the stove and flue are fitted by a competent HETAS installer, you should still have a carbon monoxide alarm fitted for safety.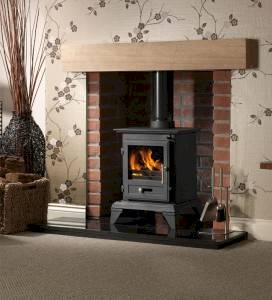 Wood Burning Stoves and Fires
Wood burning stoves are fairly simple. The wood, or other solid fuel such as coal, is fed into the chamber, set alight, and the smoke and exhaust fumes escape up a flue to outside air. However, it is absolutely vital that no heat or gas escapes through any gaps or cracks. Wood burning stoves create an immense amount of heat. If this heat is allowed to escape before it gets to open air through the flue it can very easily cause a fire, so it is imperative you have any existing flue checked by a qualified engineer before you even attempt to fit a wood burning stove. In ideal circumstances, wood burning stoves should be fitted at the same time, or soon after a flue liner has been installed.
Fireplace Opening
After having the flue checked, the next essential job is to have your chimney swept. If you are simply replacing an existing wood burning stove, then once the chimney is swept and flue liner installed, all you really need do is connect the new wood stove to the flue liner using an adaptor. However, if the fireplace is blocked up, or if the wood stove you are fitting is larger than the existing fire, then you will need to open up the fireplace and chop out and repoint the brickwork with a lime mortar to fit the fire surround. This is a much bigger job and probably beyond the scope of most DIY enthusiasts.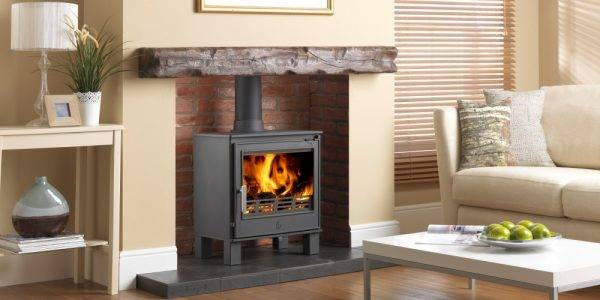 Hiring a Professional to fit your Wood Burning Stove
If you don't fancy fitting a wood burning stove yourself, then MyJobQuote can help you find reliable and trustworthy tradesmen in your area and receive 3 quotes allowing you to compare costs for a professional wood burning stove and flue installation. Get in touch with local professionals here on MyJobQuote!
Last updated by MyJobQuote on 4th January 2017.