How To Feel Safe In Your Home When Hiring a Trades Person
Hiring a tradesperson is a common practice for many homeowners. If you need your cooker repaired or if your washer-dryer isn't working, a tradesperson can fix them. If you need plumbing work completed in the home, a licensed tradesperson might have the credentials to do this work as well. Or, in the event you want to make an addition to your home, such as installing a loft, converting a loft or upgrading the insulation throughout your home, a tradesperson can do these jobs as well.
Of course, you want to hire a tradesperson that specialises in the specific type of work you are hiring them to perform. But, you also want to feel safe in your home while they are working. You want to know your kids are safe, and that this person and their team aren't going through your belongings. You also want to know they are not going to steal from you or try to over-price the job when you have to hire them for specific jobs.
It is possible to hire a reputable tradesperson, one that is going to guarantee their work, is honest, will do the job completely, and won't pose a danger or threat to you and your family. So, before you hire, make sure you consider these aspects to ensure you are hiring a reputable person and a person who is 'safe' to be in your home (alone, when you are at work), or when the kids are home and you aren't.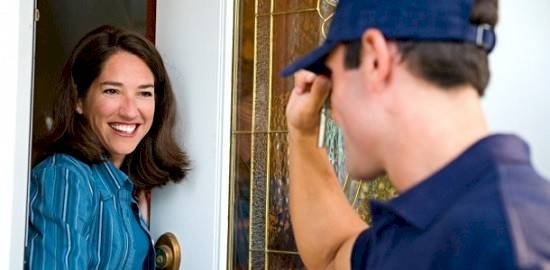 Background checks are a must –
If you hire a tradesperson through a major company or contractor, they run background checks on employees. Convictions, quality of the work they do, reviews and so forth. In these cases, you can rely on the information provided on their website, and know you are hiring a reputable person.
You can also run your own background check on a tradesperson before hiring them. Ask for their full name; if they are reputable, they will be willing to provide you with the information you request. From there, you can have a government check run a screening on them. This will check convictions, previous employers, reviews, negative ratings, possible threats and anything you want to know about the person you are hiring to work in your home.
It is worth paying the money to do this; especially if you have valuables in the home, have kids or simply want to know you are hiring a person who isn't going to try and cheat you out of a job. So, make sure you use the right resources, online sites, and run background checks.
Use review sites –
Okay, so you know the person you are considering hiring isn't a pedophile or isn't convicted of major thefts on previous jobs. How about the quality of their work? How many employers have they worked for previously? Have they been fired from their previous jobs because of poor workmanship or overpricing their customer?
You want answers to these, and other questions. This isn't so much a matter of safety but more so the knowledge that you are hiring a person that will do the job right and won't try to steal from you. Review sites, like angieslist.com, trustatrader.co.uk, or goodhousekeeping.co.uk, are all great resources you can rely on. Here you will find:
– Reviews from previous customers and their satisfaction level with the tradesperson.
– Any information about associations or memberships the tradesperson is part of.
– Whether they are licensed or specialise in specific types of work/jobs.
– How long they have been in their specific field.
– How much they charge (in comparison to the industry norm).
Anything you want to learn about work they've done, previous employers, jobs they've been fired from and referrals from previous customers can be gleaned from these sites. You'll have a better idea of who you are hiring and the quality of work you can expect from them.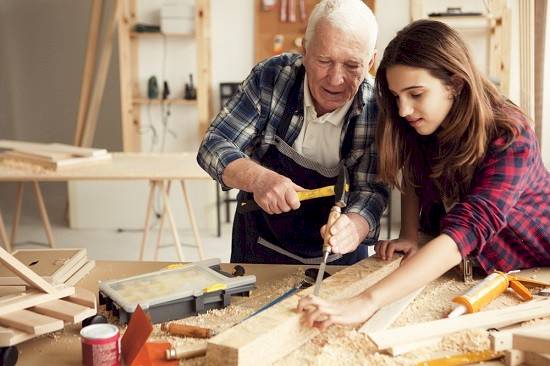 Do they work in homes with kids –
If you have kids, you want to know they are safe. The last thing you want to do is hire an ex-convict, or a person who hates children to come into your home. A good rule of thumb is to ask them. Ask the tradesperson if they have a problem with kids or will have a problem working if they are in the home. Ask if the can provide you with referrals from previous customers (with children if possible).
Reputable and honest tradespeople are more than willing to do this. They are not going to be offended by your questioning. Today, you never know who you can or can't trust; it is in your best interest to take the time and due diligence to learn about the person you are letting into your home. And, to learn about their past if it is going to put your children and family in danger.
Ask questions. Ask for referrals. Ask as many questions as you possibly can before you decide who to hire. Doing this will give you the best idea of who you are dealing with, their reputation, credentials and whether or not you feel safe hiring them to work in your home and to work around your family if you are not around.
Use online guides –
Again, sites like angieslist.co or homeadvisor.co.uk can provide you so many invaluable resources. These sites will not only provide you reviews and full bios (including photos) of the tradespeople but will also help you make the right decision when hiring them.
These sites will:
– Provide you with a list of questions to ask about the project you want completed and previous work the tradespeople have done.
– Provide photos, ratings, reviews, and pros/cons about hiring a specific tradesperson.
– Provide you with details about comparable tradespeople in the area. This will give you an idea of the quality of their work, as well as whether or not they are a safe person to hire.
In the event they are convicted of a crime, have a shady past, or might otherwise be a threat to your family and your possessions, these sites are going to provide you with this information as well. So, you can avoid hiring a person or a team which will put your family in danger. And, when you eventually do decide on the person or team to hire, you can feel confident in knowing they are a safe-choice and are also qualified to do the job right.
Use bidding sites –
Here you'll not only find the best deal, but you will also learn about the tradespeople you are dealing with before deciding if you should hire them. If you have questions you need answered, they will provide it with their bid. If you have concerns, you can discuss them. You can even ask to see photos, so you know the person who will be coming into your home (as well as photos of previous jobs they have done, so you can view the quality).
You can't ever be 'too safe' when it comes to protecting your belongings, especially when it comes to protecting your kids and your family. So, you want to rely on as many resources as you possibly can, to guide you in the decision-making process when it comes to hiring a contractor or a tradesperson. The more time you take to compare and learn about the person who will be working in your home, the greater the chances are, you will hire the most competent and you will hire the safest person to work around your belongings and your kids.
If nothing else, bidding sites will give you a better idea of the asking price, or the 'market rate', for the type of work you want completed in the home. So, you can get a better idea of which tradespeople are honest and fair and which ones are simply going to gauge and overprice the work you are planning on hiring them to perform in the home.
Your family's safety is your primary concern. And, it doesn't hurt if you can find the most qualified tradesperson to repair your table, or to build an extension loft to add to your home. Because of this, you can't take shortcuts when it comes to deciding upon who you will hire for these, or other services that you might have to hire a tradesperson to complete.
Only when you take the time to compare, and learn about these specialists, are you going to hire the best person, and the safest to work in your home. If you want to feel safe in your home, and know your family is safe, these are a few resources to use, before deciding which tradesperson to contract for any major or minor, work you want completed around the home. And, you'll also find it easier to compare prices and bids, so you can find the most affordable price, when the time comes for you to hire a tradesperson for the job.
Last updated by MyJobQuote on 19th April 2018.