Home Security Tips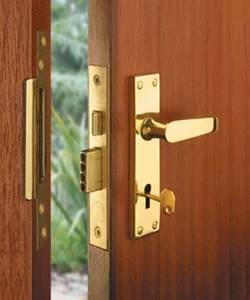 There are many ways to make your home more secure and less attractive to criminals, but the best security advice of all is to contact a local professional locksmith with regards to your home security needs, they can both recommend and fit products to enhance home security.
MLA (Master locksmiths Association) Locksmiths work to strict industry guidelines and were started by the Association of British insurers, so not only is their work professional, you may also qualify for reduced insurance premiums. if you plan on assessing and improving home security on your own, please read below for some basic tips.
The best place to start is to review the exterior of your property, looking carefully at all potential access points such as doors, windows, garages and conservatories. Make sure all of your windows and doors have the appropriate locks in good condition and properly fitted to meet any insurance requirement. In addition check for valuables which can be easily seen from the outside of your home and place them out of sight, preferably locked away if possible (particularly important with car keys, as modern cars are so difficult to drive away that thieves will often break into the house just to get the car keys!).
In your garden ensure there are no tools of opportunity for would be theives, such as ladders or hand tools which can be used to gain access – being burgled is bad enough, but being burgled using your own tools will take some getting over!
Consider sensor lighting covering the front and back door of your home to deter potential thieves while helping you gain entry safely into your home when dark. Additional lighting inside the home using timers can also be effective a many thieves specifically target homes which they believe are empty. Security alarms can be very effective but you need to have them fitted professionally and change the code regularly to gain maximum benefit.
Try and look at your home through the eyes of a burglar and spot opportunities, for example, many thieves gain access by smashing a side window which is not overlooked, if you have such a window, consider adding reinforced glass or even a decorative grille. If you have UPVC doors, consider adding top and bottom bolts if not already installed, plush sash jammers to UPVC patio sliding doors (another favourite entry point for thieves).
In addition, you may want to think about when your keys were last replaced and whether any past owners or tenants may still copies of your keys without your knowledge. If moving into a new home having the lock changed as a matter of course is a sensible precaution. If in doubt about any aspect of home security, ask a professional locksmith to change your locks and fit a patented system which requires proof of ownership for copies to be made. Even if you tackle home security on a DIY basis, it's always a good idea to take note of the phone number of your nearest locksmith, just in case you find yourself locked out!
Last updated by MyJobQuote on 5th August 2014.