A Guide To Solar Panel Grants
The UK government offers home and business owners different schemes for grant funding and installing new solar panels. Not only is this 'green' initiative one which allows the country to reduce energy consumption and leave behind a smaller carbon-footprint but will also give home and business owners an incentive to make the transition over to 'green' energy, and renewable energy.
Whether you are considering installing new solar panels in your home, have already gotten a few quotes and want to know if you qualify for financial assistance, or are just getting started in the process, this guide will provide you with the detailed information you need, to ensure the best grant assistance and to ensure you receive the greatest return upon choosing to install new solar panels on your home.
Government help –
The EU Renewable Energy Directive is in place to try to get all EU nations towards renewable energy by the end of 2020. With this in mind, the directive is intended to help home and business owners transition to 'green energy,' solar panels being one of those forms of energy. The government does not give consumers money to buy and install new solar panels. With this in mind, how will the average homeowner afford costly panels? Government schemes are in place to aid in reducing the cost of the panels, and new installation. So, let's take a look at the government schemes which are in place, to assist those who earn the median average salary, afford new panels, without going broke in the process of paying off the purchase price.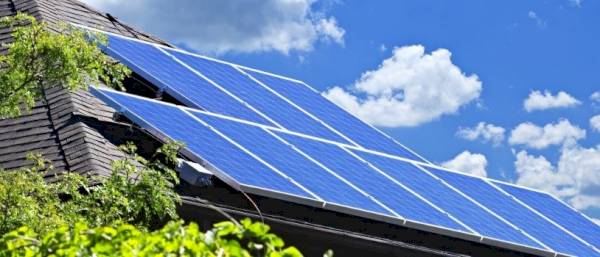 Scheme One: Feed-in Tariff –
Under this scheme, the consumers who are currently using a solar panel or wind turbines to produce energy, rather than gas or electric consumption will receive money in return, per kilowatt used per hour, along with additional benefits for energy sold back to the grid. Of course, the size of the solar panel system installed will greatly influence how much is received in return.
These payments will continue to be received by the energy seller for up to 20 years after the panels were initially installed. This is to help offset the repayment cost of the solar panels or wind turbines and reduce the overall cost of the investment. In order to qualify for this scheme, owners of panels and turbines must:
– Select a licensed, registered installation company. There are only a set number of installation companies which qualify for this tariff return under government grant funding.
– Payments are received in one of two forms. The generation tariff is a fixed amount and tariffs range from 6.38 to 13.88 p per kilowatt hour per week. The export tariff is the second option. This is paid on electricity in excess of what is sold, at a rate of 4.77 pounds per unit.
Tariff rates were amended in 2018. The latest rate information can be found through the government portal here https://www.ofgem.gov.uk/environmental-programmes/fit/fit-tariff-rates.
Renewable heat incentive –
This is a second government grant offered in the form of assisting those who transition to 'green energy.' The RHI grant is available for those who are considering heating their home with thermal solar panels, rather than traditional heating sources.
It was originally only available for commercial but has been available for residential customers since 2014 as well. Pellet stoves, biomass fuel, panels, and other 'renewable energy' for heating are covered under the RHI incentive, in an effort to get more homeowners to switch to a cleaner form of energy for heating their home.
Owners who receive the RHI incentive will receive 7-year support via quarterly cash payments from the government. The amount each owner will receive depends on the type of system they choose to install in their home, and the latest tariff rates which are related to that type of energy consumption and use.
An energy performance certificate (EPC) is required by the homeowner before they qualify to receive the RHI incentive. This can be obtained by the company which installs the panels or biomass fuel source in your home. When applying for your RHI incentive, you are required to submit the EPC along with it, to ensure you qualify and receive the proper tariff rate for your grant.
Free panels? –
Seems too good to be true, right? Well, certain government grants help those homeowners who want to transition to the 'green energy' source but can't afford to pay for it. In order to receive free panels, various restrictions and limitations are in place, due to the high cost. Among the factors the government is going to use to determine eligibility are:
– Your income. If you fall below the poverty threshold, you are going to be considered.
– Whether you receive government assistance. Food assistance, housing, medical or pension funds, are all going to help you in your endeavour to get free solar panels. Again, the amount you receive, and the type of government assistance you receive, is greatly going to weigh in on the decision as to how much help you will receive, when applying for free panels.
– Limited ownership. You should also understand that the panels will not be owned by you, but rather the supplier who is receiving funding through the feed-in tariff program.
Although you would not own the panels under this government scheme, you would be using clean, 'green energy.' So, you would greatly reduce electric bills and consumption as your home will be relying on a renewable energy source. Additionally, estimates have shown that over a 20-year span, it is possible to save approximately £10,000. Meaning, those who can't afford the panels, are greatly going to benefit from having the free panels installed.
For those who do qualify for free panels, based on the above criteria when applying, it is important to note some restrictions. First, as mentioned above, you do not own the panels. The company that receives the feed-in tariff incentive does. Additionally,
– The panels have to be installed by a company chosen by the government. You don't have a choice as to placement, size, or who the installation companies are.
– The number of panels installed might not be as many as through other government schemes. You aren't paying for the panels, so you don't decide how many are installed.
– Energy limits may be in place. Depending on government restrictions, or restrictions set by the installation company, there are different times when energy power is not as high as others.
Regardless of the reason, you can't afford the panels, if you qualify under the specific criteria laid out by the government, this is a scheme which will afford you the use of solar panels, free of charge. You can get rid of your electric bills, gas heating, and other forms of energy consumption in the home. In addition to greatly reducing the savings in your home, you will also have a much 'greener' footprint left behind, if you qualify for this form of government grant schemes when installing new solar panels on your home.
How to apply –
Of course, depending on whether you are a producer/reseller of energy or want panels installed on a home, the application process and criteria will differ for each applicant. If you are ready to install new panels, or simply want to learn about the benefits and savings, you can find information here https://www.gov.uk/energy-grants-calculator.
Online calculators will help you determine the savings in energy costs and consumption upon installing the new panels. And, you can estimate savings over a span of 10, 20, or 30-years going forward. You can also find the criteria based on the different government schemes and grants available, for those who need financial assistance when installing new solar panels. Companies and homeowners who will use panels on a home, versus commercial, will go through different applications, so keep this in mind when you are visiting the site to fill out the online application for funding assistance.
There are so many benefits of transitioning over to 'green energy,' if you are currently still using electric or gas energy to fuel your home. In addition to the savings on energy bills each month, some benefits include:
– Cleaner energy. The fuel sources are Eco-friendly.
– A reduced carbon-footprint. No emissions mean you aren't harming the environment.
– Government incentives. With government initiatives to transition to 'green energy', those who do so, will benefit in the form of grants and funding.
– Renewable and restorative energy. Since energy is stored up in solar panels, you won't 'waste' or 'consume' energy daily. It will come from stored panels and radiated heat.
Whether you are an Eco-friendly environmentalist, or simply want to reduce your monthly energy consumption costs, solar panels are a simple way to do so. And, even with the great increase in pricing since they were initially introduced, solar panels are still quite expensive, and something the average household can't afford. With this in mind, there are grants and government schemes to help you fund the purchase. If you are considering new panels, and want to know how to pay for them, these government schemes might be the solution you have been looking for, to turn to renewable energy, and save on the cost of installing the new solar panels on your home in the process as well.
Last updated by MyJobQuote on 30th March 2018.