Government Loans For Start-up Businesses?
Small business loans for UK businesses, or government schemes are available to small business start-ups that require some financial assistance to get their business moving in the right direction. No matter how much work, time, dedication, effort and personal funds you put into it, you are always going to need help. Especially in those niche industries where there is heavy competition or you are trying to fight with the big-guns, well-known industries in that niche. So, if you are a startup or if you are simply compiling information to try and get your startup going, consider a few of these government schemes you may qualify for when you are getting ready to start your new business.
Where to look for government grants –
When searching for government schemes, you don't want to get bogged down by misinformation or loans which won't come to fruition. So, when searching for local loans and schemes, always go through .gov sites, to ensure they are legitimate. Sites like:
– Business finance support finder.
– Business grants
These are a couple sites which might get you underway in your search. Not only will you learn what you need in order to qualify for the loan, but also the type of industries that there are government loans available for.  You will learn how to apply, how to better position yourself for approval and ensure you receive the highest form of government financing possible in the form of grants which you won't have to repay.
Grant availability –
When searching on these and other government sites for schemes and grants, you need to know which one you are going to qualify as a business owner or soon to be startup business. Not only so you apply for the right grant category, but also to ensure you receive the highest amounts possible, when you are being considered for these grants. Some of the available grants include:
– Soft loans: under these grant options you are actually taking out a small loan for your business. However, unlike traditional loans, they are backed by the government, meaning the interest rates are exceedingly low. You can borrow up to £25,000 pounds in some cases, depending on the type of business, and the amount of equity you are putting down.
– Direct grant: as the name implies, you are receiving direct funds from the government in the form of a grant. This will cover most costs associated with starting up a small business, ranging from things like equipment to hiring personnel to research. Funds received can be as high as £.5 million for businesses. So, this can greatly help you open the doors when you are trying to start up a new enterprise.
– Equity financing: this is the third category of grant funds offered by the government available to small business startups. This offers up to a 50% reduction in income tax levels for businesses who are starting out, on income up to £100,000. In order to qualify, the business must be 2-years old or younger and it must have less than 25 employees working in the organization to be considered for this form of grant financing equity.
The government does provide help to small businesses. Not only in the form of a traditional grant but also in the form of the 'soft' loan, which is virtually interest-free, when you are borrowing funds to get your new startup off the ground. It is important to understand how these schemes work, who qualifies, and how much assistance you can receive to ensure you are applying for the right grants and receiving the most money possible when trying to get your business up and running.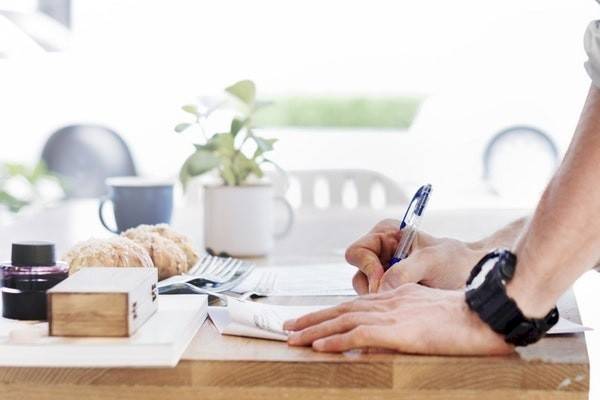 Ready to apply? –
When applying for your government grant, you have to rely on the right resources to ensure you are taking the appropriate steps and providing proper documentation and paperwork to ensure you receive the highest amount. You should begin by speaking to a grant body when you are ready to apply for grant assistance from the government. Grant award bodies will give you a better idea of the type of funds you might qualify for and they will point you in the right direction when you do apply to ensure you aren't applying for funds you don't qualify for or are not going to receive, based on the type of small business that you want to operate.
In addition to speaking to grant bodies, applicants should read the grant objective. If you are a small startup bakery, you don't want to apply for a grant whose primary objective is to fund small startups in the sporting goods industry. There are specific grants out there, for specific niche industries. If you do not understand this or are simply arbitrarily applying for anything out there, you are wasting your time and resources and you are limiting the chances you will actually be approved for a loan that you do qualify for as a startup.
A grant plan should be in place when applying. This should include:
– Potential or projected earnings.
– Cost of equipment, personnel, facilities, etc.
– Operating costs, net gains, net losses.
Basically, you want to set up a plan that shows you put the work into it, you actually thought about how the business is going to perform and are opening the business in hopes of turning a profit after a set number of years. The more detailed your grant plan is and the more information it provides to those who are going to be deciding whether or not to award you a grant, the greater the likelihood is you will be approved, for the highest amounts possible when you do apply.
Funding should be in place, with most of these grants, you are only going to receive what you are actually willing to put into your business as a new startup. So, if you are willing to put down £20,000 of your own money, many grants are going to cap this as the limit they are willing to offer to your startup if you are approved for the grant. Make sure you have a plan in place and actually have some equity in place which you can put down, when you are ready to apply for grant funds for your small startup.
Start the applications and make sure you do so as early as possible. If you are in the development stage, rather than ready to build a business, it is going to give you much more room to plan and work when applying for grant funding. So, make sure you begin the process as early as possible. It greatens the possibility of your approval, of you receiving more funds and it actually shows the entities who will determine if you qualify or not, that you have been planning this for some time, rather than simply putting together an application overnight. And yes, this does matter in the eyes of the agencies who will determine if they are going to provide you with a grant for your startup and deciding how much they are going to provide for you as a new business in your niche. If you don't show an interest in your own business by putting together a plan, you are less likely to receive funding and assistance from the government than if you were to take the time and really plan things through when applying for your funding and assistance needs.
There is no shortage of government assistance for your business as a new startup.  No matter how small it may be when you are just getting started, with the right grant funding in place, you can truly help your startup grow, thrive and eventually reach the heights you hope it achieves when you are developing plans for your new business. So, whether you have funds set aside or are just developing your plans for a potential business you want to open down the road, consider these tips when it comes to choosing grant types and deciding what to apply for when you need governmental assistance to fund your new startup. The more time you put into it, the more you are going to receive.  The greater your plan and application look on paper, the more willing the government agencies are going to be to approve you for a loan to help you get your startup off the ground and running.
The limitations you place on yourself are the only ones which will limit growth for your new startup. So, get started in developing a plan and in the application process. It will help guide you in properly laying out the grounds for your new startup and ensuring the greatest government assistance is achieved when you do apply for grant funding to build your new startup with.
Last updated by MyJobQuote on 30th March 2018.