Garage Conversion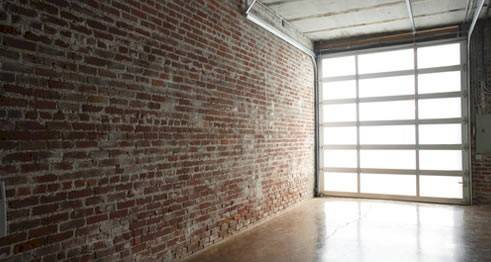 Converting your garage to any kind of living space is treated as a change of use of part of a building under the Building Regulations, therefore an application for approval must be made before the work starts, usually in the form of a Building Notice. Before permission can be granted, there area number of points that need to be considered to check the regulations are being met.
The main areas covered by the regulations include: Insulation, Ventilation, Wall Thickness, Foundations, Weather Resistance and Floors. The walls and roof need to be insulated to current industry standards and windows must incorporate opening vents of an area equal to at least 1/20th of the floor area, plus trickle vents to provide background ventilation.
If the new room created by the garage conversion can only be accessed through another room, a window must be installed which is suitable for escape purposes. Foundations need to be upgraded to carry any additional masonry loads and the condition of the existing foundation should be checked when the area is excavated. In addition floors must have a suitable damp proof membrane.
More and more home owners are converting their garages into extra living space, a well planned and executed garage conversion can be used to create another lounge, an extra bedroom or bathroom, a childrens play-room, or even a home office. The most popular garage conversion in the UK right now is to create an additional lounge for a growing or extended family use, with giving teenagers their own space being the number one reason! A garage conversion is much cheaper than building an extension or a loft conversion, adding the most extra floor space, for the least investment – no wonder it's so popular!
If you intend to convert your garage, it is highly recommended that you contact a builder, bricklayer or garage conversion specialist company to ensure that the job is done professionally and safely, meeting all Building Regulations. To have local tradesman get in touch with you with free, no obligation quotations, please visit the Post a Job page on the site.
However, the project is within the scope of experienced DIY enthusiasts. One of the jobs that will definitely need doing to fill in the old garage door with a new wall, to perhaps include a new door and maybe a window. But the first job on the list will be to improve the original foundation of the garage, which will probably be just a shallow slab and insufficient to support the structure, therefore a deeper foundation will need to be dug. Depending on this new foundation, some wall construction needs to be undertaken in addition to the completely new external wall to in-fill the garage door. Any external wall must be constructed to repel and divert moisture coming from the ground and stand up to the weather.
The existing garage walls will also most likely be solid wall and fall short of Building Regulations inn terms of insulation and damp proofing. In addition, they may not be able to safely support your new roof, so will need to be upgraded. The existing garage floor is also unlikely to be suitable for domestic use and will also need upgraded or, alternatively, a new suspended timber floor can be built on top of the existing concrete floor to make your garage fit for habitation. Finally, the existing garage roof was probably originally designed to simply keep the rain off your car, so will need to be upgraded in any garage conversion.
Last updated by MyJobQuote on 15th July 2014.