Fit An Extra TV Aerial Socket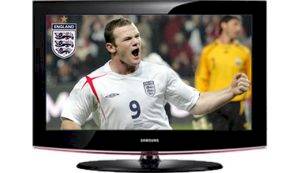 If you already have a TV aerial installed with a single socket, but need another aerial socket in another part of the house such as a bedroom, then you will need another aerial socket or aerial point installed. Get a
FREE quote from a local TV and Aerial Specialist
now and get ready for the 2014 world cup, England's first game is on the 14th of June. Not in to foot ball? Often extra TV aerial sockets are required for older children as nowadays they expect a TV in their bedroom. In most case, you can split or extend the aerial signal without requiring an additional aerial.
As long the aerial signal is strong enough, you can split the cable to simply add more extensions or sockets. To split an aerial cable in this way you will require an aerial splitter box, typically a low loss ferrite splitter unit costing under £10. If you plan to do the job yourself, first lead the aerial cable to the splitter unit. The unit will have one input and two outputs, the aerial cable connects to the input, then the cables for the aerial sockets attach to the outputs.
If you're planning to wall-mount the socket outlets you will also need to fit a mounting box in the wall, then thread the aerial cable along the planned cable route from the splitter position to the mounting box and new socket outlet. Use a wire stripper and strip the ends of the cables (about 15mm will be sufficient) then secure the cables to the wall with cable clips.
Finally connect all the cables then turn your TV on to see if the aerial cable has been properly installed. Tools required for DIY: power/cordless drill, screws, screwdriver, spirit level, mounting bracket/plates, wire strippers, co-axial cables, cable clips and low loss ferrite splitter unit.
If you are not confident of doing this job yourself, go to the Aerial Networking Section and use the simple online form to describe the job you need doing, entering your location, budget and preferred start date along with your contact information. After you have submitted the form, you'll get quotes from around three reputable tradesmen in your area. Remember that even if you are a competent DIY'er, professional installers can get the job done quicker and safer, with the right equipment and experience to ensure everything works as it should, first time.
Last updated by MyJobQuote on 10th June 2014.