DIY Alarm Installation Guide
The most important part of installing an own alarm system is the planning, you need to begin by drawing a floor plan and deciding which areas need to be protected with the alarm system. All main entry points like doors and windows (not forgetting access from integral garage), rooms and other vulnerable parts of the home need to be covered. Once you have planned the layout, you can begin deciding on what type of alarm system you require and where the main control panel should be situated.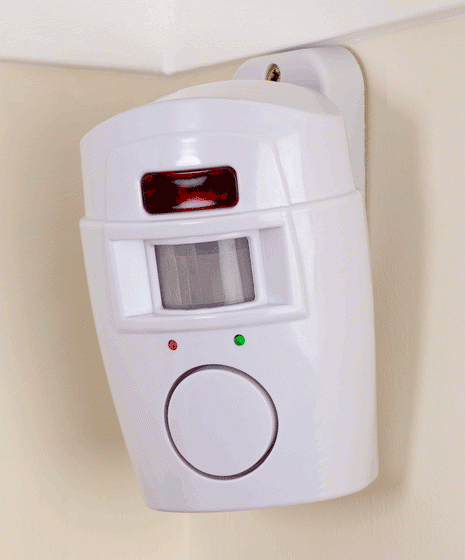 The planning of the alarm system is so important that you should always consult a local security specialist unless you are very confident in your own abilities. Home security specialists can also be very helpful when it comes to programming the system once installed, with zone descriptions, types, entry/exit times and codes.
Modern alarm systems, apart from the absolute cheapest varieties, have zoning capabilities. This means you can divide the house into separate zones to suit your individual circumstances, for example, at night when retiring to bed, you can have the downstairs level of your home designated as a separate zone, activating infra-red movement detection on the lower level while being free to move around upstairs without setting the alarm off.
When picking an alarm panel, always try and choose a panel with extra zones to allow for any future expansion. Once you have the zoning established, it's time to consider the best position for both the sensors and the control panel(s). Another point to consider is whether to conceal the control panel just leaving the remote keypad on view, this is much more secure and neater than leaving the alarm system on show in a large metal box on the wall, but obviously involves extra work and therefore expense.
Another thing to consider is whether you should include smoke/heat detectors as part of the alarm system. The mounting of the control panel is also important, ideally the panel should be located close to the main entry/exit point and out of reach of small children. in addition, it will save a lot of work if you can locate the panel close to a mains electricity supply.
Mounting the alarm sensors and running the cables around the home is a very labour intensive process, for this reason many decide to fit wireless alarm systems to avoid the extra work and expense, particularly if you have recently decorated or are in an older property or listed building with stone walls. Drilling the cable holes through walls and joists then concealing them under coving or plaster is not much fun!
Last updated by MyJobQuote on 16th July 2015.