A Guide To Central Heating Grants In The UK
Central heating costs can easily surpass several thousand pounds during the winter season in the UK.  In some homes, when a system fails or a system breaks, how are you going to cover repair costs or replace an older boiler?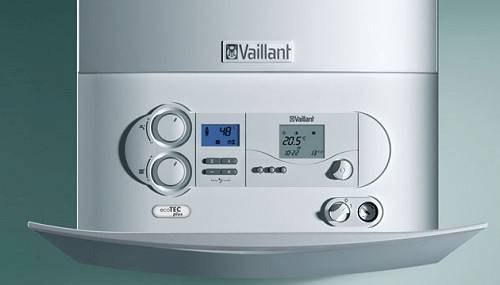 Central heating grants are a viable solution to homeowners who want to reduce the burden of central heating costs and receive the greatest possible incentive from the government. There are a few programs available to homeowners, based on need and other factors. Depending on your income, the types of appliances, the types of home you live in and the appliances you have operating in your home. Certain government grants might be available to you. If you are doing research on or are ready to apply for home central heating grants consider this guide to help you through the process.
It is important to understand the criteria and present all required information/documentation when you are prepared to apply. This will not only help to speed along the process, it will also increase the likelihood that you are going to qualify for the greatest assistance. If you do not qualify for a free boiler, there are other forms of assistance. So, it is best to provide as much information and detail as possible including financial statements and other governmental-assistance you receive in order to maximise the possibility that you will be approved or receive some form of government-assistance in grant money to help cover the costs of your central-heating costs during the winter season.
What are central heating grants?
A central heating grant is a governmental assistance. The government doesn't provide free utilities for homeowners; however, there are grants available to help reduce energy costs to help increase the efficiency of the appliances in the home,and otherwise save in the cost of operating central heating in the home.
The winter fuel scheme is one such government grant, which can help reduce your heating bills in the winter by several hundred pounds. Certain grants offer free insulation installation or upgrades to your home insulation. Yet other grants afford you a free new boiler if you are of a certain age and receive a pension or fall below a certain income limit you may qualify if you meet the government-criteria in place.
Do I qualify for a free boiler?
One grant available or government funding offered to UK residents is a free boiler. This grant is available to a limited number of individuals and families. Some of the individuals/households that may qualify are:
– Boilers: Your boiler has to fall into certain categories to qualify. If your boiler is rated C or G efficiency you will automatically qualify, and the boiler has to be a minimum of 5-years old. Boilers must be below 86% efficient, and if they are graded A or B efficient, but 'damaged' or 'deficient', you may qualify.
– Benefits: If your household receives pension credits, child tax credits, or if your annual income is below £16,500, your household might qualify. If you receive working tax credits you might also qualify.
Both homeowners and tenants qualify for this grant, as long as the above criteria are met. As a tenant, you must rent privately and show proof of the landlord's approval to receive the boiler.
Are there other criteria to qualify? –
When applying for a grant, the ECO-scheme will cover the UK's 'big-six' companies who are considered 'vulnerable' under the energy standards. If you make a certain income or if you are a pensioner and receive your central heating through one of these companies you can apply and will likely qualify for a new boiler upgrade.
Are there other options to receive grant assistance? –
If you do not fall into the above criteria, there may be other options for you to go through in order to receive government grant assistance for your central heating costs. Because some households do not fall below the minimum income threshold to qualify or do not receive financial assistance from the government, the strong demand for financial assistance for a new boiler has resulted in different financing programs which are available to homeowners.
There are financing programs offered by companies which manufacture and sell the boilers, and there are government-based financing options which individual households might qualify for if they do not qualify for a free boiler. In these instances, the cost to finance the boiler is as low as £20 per month, which makes it far more manageable for a family to afford a new boiler if theirs breaks.
Criteria changes regularly (make sure you keep up with those changes) –
Depending on where you live, the criteria for government central heating grants changes frequently. And, the requirements under the:
– Affordable warmth.
– Carbon saving community obligation.
– Carbon saving obligation programs change frequently.
Because of this, homeowners who need financial assistance have to continually check .gov sites for central heating credits and grant availability in order to determine if they qualify or if they can apply for financial assistance. In some cases, limits on the number of grants awarded annually might change and in other cases, families might not qualify for a new boiler or electric heating system but they might qualify for winterisation or other saving programs which are afforded to UK residents. So, it is worth checking government-based sites routinely in order to ensure you are familiar with the requirements and to determine whether or not you qualify for a government assistance grant.
Limits on grants –
It is important to bear in mind that government grants do not cover the cost of new radiators, only boilers. So, if your home needs some new radiators then you will have to fund them. Government grants do not cover repair costs and will not replace a broken radiator.
In addition to the radiator limit, the government assistance grants for central heating costs will not cover the costs associated with a system power flush. The best way to find discounted prices in this instance is to use online quote-sites. They will help you find the best prices locally and find a reputable plumber to flush the system. Many companies offer a discount based on need and some might offer discounts for these services based on referrals. So, use different comparison sites to help you find discount prices if you simply need the system flushed or if a radiator is damaged or needs replacement.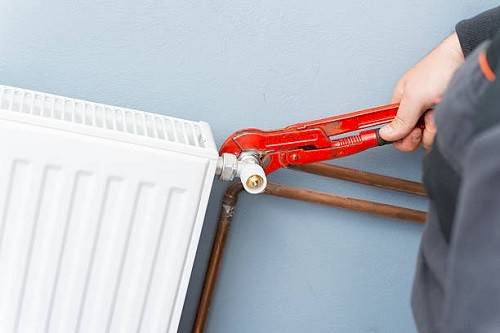 Incentives are also available –
For those who do not qualify for a free boiler, incentives are available. If you are covered under the "big-six" energy companies, you may qualify for discounts on your central heating costs during winter. As mentioned above, this can help you save several hundred pounds during the winter season, on the overall cost of your home's heating consumption.
Financing incentives or interest-free incentives might also be available to some families who do not qualify for a free boiler under the government grant assistance program. So, make sure you familiarise yourself with the government websites, and that you stay on top of the different incentives, new programs and updates to the current regulations if you plan on applying for a government grant or if you simply need some financial assistance in reducing your home's energy consumption costs during the winter season.
Can anyone apply? –
Applications are open to UK residents who are covered under the "big-six" energy companies. So, technically, yes anyone who lives in the UK can apply for government grant assistance if they need help financing their energy consumption costs. Simply because you apply on the government site, does not mean you are going to qualify, nor does it mean you are instantly going to be approved for a free boiler or other winterisation discounts.
So, how do you go about applying? UK residents can visit Domestic Renewable Heat Incentive when they are ready to fill out their application online. In addition to providing you the details of the program and informing applicants of who will qualify for a grant, the site also has a direct link to the online application which you are going to fill out if you need financial assistance to cover your central heating costs.
Last updated by MyJobQuote on 30th March 2018.