A Guide To Getting A Smart Meter Fitted By Your Energy Provider
Smart meters were rolled out in November 2016 and the second phase should begin installation mid-2018. As a consumer you have options in terms of who your energy supplier is, what type of meter reading and consumption-use levels you desire and other specifications as it pertains to your energy use. Of course, this is a government incentive program which attempts to reduce energy consumption and to increase savings for homeowners and businesses. With this in mind, during installation the government has guaranteed that no sale attempts will be made. This means, suppliers who are currently installing these systems don't have the right to attempt to sell you a unit or try to get you to 'upgrade' if you are not prepared or do not want to do so.
So, what should you know about consumption, use, and installation? And how do you go about having your energy supplier install your new smart meter in your home? Consider a few of these points below to ensure you get the most out of the installation and to learn about your options when the time comes to have your new smart meter installed in your home.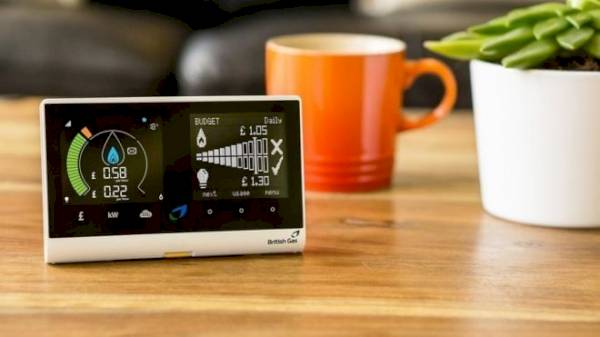 Roll out –
Government regulations in the UK require energy suppliers to install new smart meters in their customer's homes. Further, the installation should be done in a manner which benefits/interests the consumers. So, you do have rights when having a system installed and you do have a say as to how the smart meter system is going to be metered and how you will consume energy at home after installation.
Among the rules which are put into place by the government for energy providers installing new systems for their customers are:
– Providing customers full data access & and privacy info and setting up security monitoring for the customers.
– Guarantying the highest technical standards for the new systems which are being installed.
– Meeting vulnerable-customer needs. (If customers have limited resources or don't know how to use the system, suppliers should afford them all literature and information possible, to educate them on the systems).
By the end of 2020, smart meters are going to be a standard requirement in the UK; until then, customers have the option to reject installation by their provider or to request specific standards be met prior to having the smart meter system installed in their home. Further, there is no legal obligation for customers to have the meters installed meaning if you don't want it you have the right to inform your energy provider of this.
Protections offered to customers –
In addition to having your right to choose the supplier you currently have to install your new smart meter there are other protections which is offered to you as an energy customer by the government. So make sure you are aware of these before a supplier attempts to tell you what you 'have to do.'
During an installation visit no sales can be made by the installing agent. This means they can't ask you to upgrade your system or inform you of new, possible savings available to you. The agent should simply perform the installation, provide you with the essential literature about your new smart meter and inform you of how it works. During their visit, the installation technician is also required to provide customers with energy efficiency advice for using their new smart meter. This means if it requires you to shut-down the system at night or make changes using your mobile applications, these tips should be presented to you during their installation visit.
If the installation technician wants to talk about any of the products they offer or upgrades they can install, they require your permission prior to visiting your home to discuss their products. If you are not interested or simply want them to visit your home and perform the installation, this is an option and a protection afforded to you by the government when having a new smart meter installed.
The Smart meter installation code standard (http://www.smicop.co.uk/SitePages/Home.aspx) is a great resource for you as a customer. In addition to informing you about the rollout of the new smart meters and their installation by 2020, it also informs you of the standards, practices, how the meters will be used and any other rights you have if you choose to upgrade to a new smart meter in your home.
Privacy –
Consumption decisions are made by you – The Customer! You have the option to discuss energy consumption with your energy provider when they visit your home to install your new smart meter. Other billing decisions are also up to you, not your energy provider when you have the new system installed so make sure you educate yourself and read the available literature in order to ensure you are fully aware of your rights.
When the installation is being performed you have the opportunity to view your "real time energy consumption." Through your Home-display, you can see exactly how much energy your home is currently using without the meter in order to make a better determination as to how you will consume energy in the home with the new meter. In addition to the real-time data, you can also view weekly and monthly consumption rates. This gives you a basic understanding of your family's energy needs and how to best conserve when making the transition.
You also have the right to download more detailed graphs and information from your provider. They must provide you with this information if you request it. Your energy supplier only has the right to review your billing data to use for marketing purposes in promoting the new smart meters if you give them the right to do so. This is another privacy-right afforded to you by the government, in rolling out these new smart meters.
You have the right to have the new system installed by your current energy provider. However, if you want to compare quotes with other energy suppliers, to view possible savings you have the right to view and access all energy consumption records and share this with a different supplier in order for them to provide you with a more detailed quote and provide you with possible tariffs under the new smart meter system they are going to install which you will be using in your home.
Switching suppliers (if you are unhappy with your supplier or want to save on consumption) –
For those who are considering switching suppliers you have the option when installing smart meters. Given the fact that you have consumption information and can compare tariffs. This is a simple way to ensure you get the most out of the meter and save on consumption if you switch to a new company.
By the end of 2018, the government plans on rolling out the 2nd series of smart meters. If you are considering a switch it might benefit you to wait a few months to have the latest system. And, if you decide to stay wit your current supplier it might also be worth waiting a few months so they can upgrade to the latest system when installing your new smart meter in the home.
New smart meters are safe, as they are regulated by the UK and EU product safety legislation. This requires manufacturers to ensure the product they are rolling out into the market is safe for consumers to use. So, if you fear fire threats, overheating or other possible issues these are not concerns you should be afraid of when installing your new smart meters.
Your right as a consumer –
It is imperative that you understand your right as an energy consumer. In addition to having the right to stay with your current energy supplier, you have the right to access all energy consumption information from your statement (home). You also have the right to request detailed statements and once a new system is installed you have the right to decide upon how energy consumption will be used and monitored in the home. If an energy company tells you otherwise, you don't have to allow them to install a new smart meter system in your home if you desire to keep your current system which is in place. So, this is also something that consumers should familiarise themselves with in the event they are happy with their current system.
The UK government is making strides to increasing efficiency and once such way is through more efficient energy use in the home. With the new smart meter this is possible and allows government to better regulate consumption costs and how energy is being utilised in a home. However, as a consumer you do have rights. These are a few of those rights in addition to your right to choose your current energy supplier to install a new system if you decide to stay with them through this transitionary period of the new smart meter rollout.
Last updated by MyJobQuote on 29th March 2018.