Decoration colours for 2020 – This year's colour trends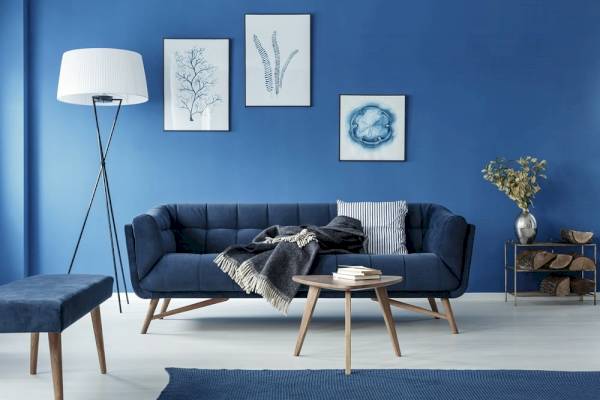 Choose your style – Decoration trends for 2020
As trends change, so does the way you choose to decorate your home. How you decorate your home is personal to you, but colour is one of the main changes you can make to upgrade your home in 2020. Will you choose to decorate your home in period style, as a country cottage or a city apartment? Decoration trends for 2020 are likely to include bold and strong colours and a minimalist look, making decluttering high on many people's to-do lists.
When you decorate will you go with a traditional style from a period or let your imagination loose and come up with something a little different?
Don't make the mistake of mixing styles, as this can feel unsettling and unharmonious. Having a country cottage kitchen and a minimalist living room can create a sense of confusion in your home that makes it difficult for you and your guests to relax.
Colour of the year 2020
The colour of the year is decided by industry experts across the globe. With each colour comes a different mood and not all industry experts will choose the same colour. Here are ones to look out for in 2020:
Dulux® colour of the year
Dulux® colour of the year 2020 is Tranquil Dawn. A colour that helps create a relaxing environment and suggests a fresh new start to a new decade. It's a colour that mixes well as an accent colour in a vibrant palette or in a muted palette, it can be a refreshing change from traditional earthy browns and greys. Tranquil Dawn allows light to bounce into the room and create a calming and relaxing space to unwind. It gives your room the feeling of bringing the outside inside.
Pantone® colour of the year
Since 2000, Pantone® has published an annual "Pantone® colour of the year". Pantone® is where the fashion, branding and marketing industries look for setting trends. The colour chosen for 2020 is Classic Blue. A strong and bold colour that will add a classic feel to your home, and one that will never age.
Classic Blue is a dark colour that lends a very masculine feel to a room. It's a very bold and strong colour, too much could be overpowering in a room, so use it wisely.
How to incorporate the 2020 colour of the year into your home
1. Feature wall – Decoration trends for 2020
It's easy to add a touch of this year's colour to your home. Adding your chosen colour to one wall in the room can change the way the whole room feels. Updating that wall each year is easier than redecorating the whole room and yet still feels fresh and on-trend. Remember, with this year's dark colour, for a room to feel light you wouldn't want to add use it on all of your walls.
2. Soft furnishings and accessories
Changing the colour of your cushions or rugs is one of the easiest ways to change the feel of a room, especially if you don't want to or can't paint the walls. If you have neutral colours around the room, using soft furnishings in this year's colours will upgrade the way your room looks to keep up with decoration trends for 2020. A throw over the sofa in Classic Blue, accented with orange scatter cushions would completely change the feel of a neutral room.
How about adding a lamp or sculpture to your room in Classic Blue? Or if that's not your style, paint your plant pots Tranquil Dawn for a more subtle addition of colour to your room.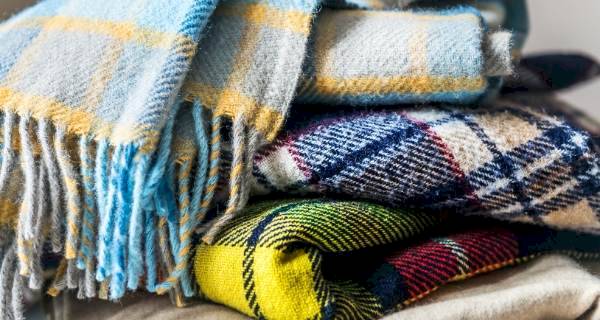 3. Kitchen cupboards add colour
If you are feeling brave and want to update your kitchen, you can remove the cupboard doors and paint them in this year's colour. Doing this can make it feel like you have a new kitchen. If you don't fancy doing this yourself, get free quotes and let someone else do the hard work for you.
4. Statement furniture trends
You can make a real statement with a large piece of furniture in this year's colour. Because the colour of the year influences designers, many shops will have a wide range of furniture and accessories available in that colour and coordinating palettes, so it will be easy to upgrade your home's look. If you're not feeling so bold, but want to add colour with furniture, how about sanding back your wooden furniture and repainting it? Unsure how to go about doing that? Get up to three free quotes with MyJobQuote.
5. Wall art decorations
With wall art, there are two ways to add colour – in your choice of image, or with the colour of the frame. Changing the colour of the frame for your existing artwork or family pictures can bring your home's look up to date without losing your most cherished memories. Choosing frames with a dash of colour can add elegance to an otherwise plain wall and is a great way to add this yeas decoration trends for 2020.
Where to start upgrading your home with this year's decoration trends
Indulge yourself and get a tradesperson in to do the work for you. The only job you will have to do is decide which colours you want and where you want them. Get up to three free quotes and upgrade your home to match your 'New Year, new you' feel.
Last updated by MyJobQuote on 21st January 2020.