Complete Boiler Guide 2020
If you are in desperate need for a new boiler if your existing one is broken or you need an upgrade, this boiler guide sets out everything you need to know about boiler installation, including the different boiler and fuel types, the best boiler brands, boiler servicing and the costs of hiring a professional boiler installer.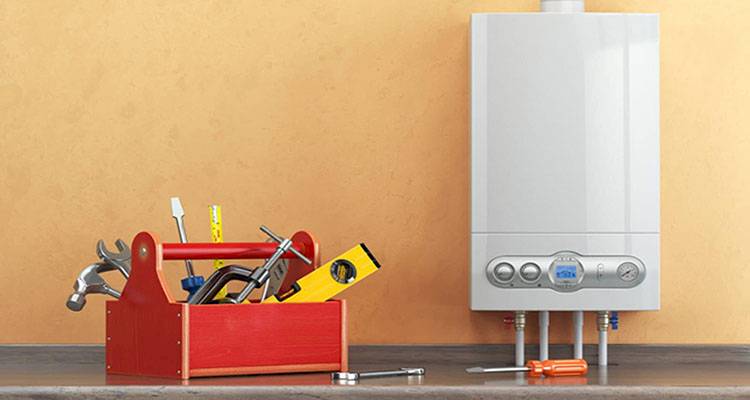 What is a Boiler?
Before having a new boiler installed, it is important that you understand what a boiler is and how it works. Boilers are defined as water containing units which produce heat from a fuel source such as oil, gas or coal. This process enables steam or hot water to be released and circulated around the boiler in order to power and heat your home.
Some boilers also work alongside central heating systems to heat them quickly and efficiently.
Boilers are a very popular heating option as they are energy efficient and also heat properties evenly. They also tend to heat up a lot quicker than other heating solutions and also retain heat for longer.
What Fuel Does a Boiler Use?
Another important element to consider is the type of fuel you need to power your boiler, as there are various options, including:
Gas
One of the most common boiler fuels is gas, which comes from the on-grid gas supply or LPG gas which is normally used to heat properties that are too far away from the grid. Gas boilers have a continuous natural gas supply which is fed through a pipe that is connected to the nearby mains gas.
To heat up your home, the gas will enter through a valve into a sealed combustion chamber via small jets which will be set alight by an electric ignition system. The gas jets will then feed into the heat exchanger which is typically connected to a pipe filled with cold water which heats up and warms up your entire home.
Gas boilers are popular as gas is actually the cleanest of all the fossil fuels, with gas releasing half the amount of CO2 emission that oil fuel emits per unit. Having a gas-fuelled boiler will also save space in comparison to other fuel types which require additional storage containers.
Using gas fuel is also one of the cheapest options, as the average cost is around 4.17 pence per kWh or around 90 pence per hour. However, you may not benefit from these low prices if your home is not connected to the mains gas, as installation and fuel costs are normally a lot higher.
Electric
Electric fuel is one of the eco-friendliest options as electricity is normally generated from renewable sources such as hydroelectricity and wind farms which counteract the level of carbon emissions produced.
This type of fuel is normally installed in properties located in the countryside or those who do not have access to the gas network.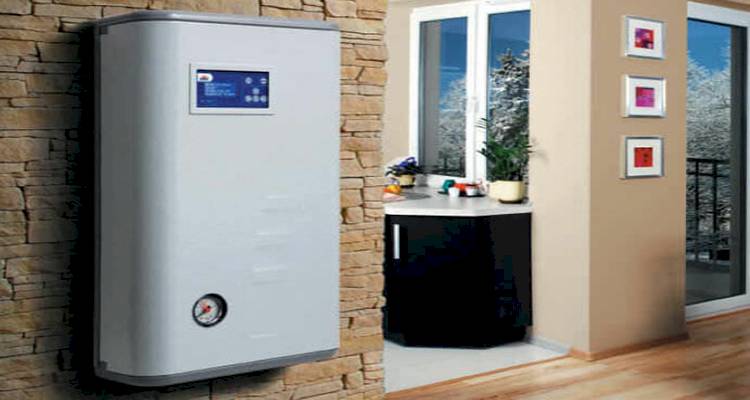 The installation process is similar to a gas boiler as instead of connecting the pipe to the gas supply it is normally attached to the main electricity supply, and the electric fuel heats the elements in the boiler, and the heat is then pumped around the house. It is also much easier to install, as there are fewer parts including no flue, there is no risk of a carbon monoxide leak, and they don't take up as much space.
The average cost of electric fuel is around 14.4 pence per kWh which is slightly more expensive than gas boilers. However, electric boilers offer an efficiency rating of around 99 to 100%, so you may be able to save you will be using less fuel. You can also switch to an Economy 7 tariff which enables you to benefit from cheaper rates during off-peak periods.
Oil
Using oil as the main fuel for your boiler is similar to using natural gas and is normally installed in properties which do not have access to mains gas. It is known as being one of the most energy-efficient fuel types and also has lower running costs.
Oil fuel is more difficult to install, as you will need to have an oil tank fitted in or around the property which is normally topped up as and when more oil is required. The tank must be installed onto solid ground, and the foundations must be robust enough to hold the weight of the tank.
Once the tank is in place, the boiler can be installed by attaching a pipe to the oil tank in order to generate heat via a combi boiler system or a separate water container.
The average fuel cost is around 4.9 pence per kWh, making it one of the cheapest fuel types available. However, you may also need to consider the cost of installing an oil-fired boiler as they are usually more expensive than gas and electric boilers.
Solid Fuel
Solid fuel refers to various types of solid materials which are burnt to release heat energy. The most common types of solid fuel used to power boilers include coal, wood pellets and anthracite.
Solid fuel boilers are similar to gas boilers, with the only difference being that the heat source comes from the boiler fire where wood pellets or coal is typically inserted and burnt. The advantage of this is that It burns for many days which will, therefore, help you save on material costs.
Solid fuel prices cost around 4.13 pence per kWh, which makes it the second cheapest to run. However, you will also need to consider the cost of purchasing the materials, which will vary depending on the type of solid fuel you use.
Types of Boiler
If you are unsure which boiler is best for you, take a look at the following guide which sets out the different boiler types, which fuel they use, how they work and the costs.
Condensing Boiler
A condensing boiler is a type of water heater which is fuelled by either oil or natural gas. They normally feature two internal heat exchangers to prevent gas waste by condensing water vapour and capturing gas to heat water.
Condensing boilers are very cost-effective, with the supply cost priced at around £500 to £1700, while installation typically ranges from £600 to £1500. This type of boiler can easily be installed in any property that has access to the gas network or can also be fuelled by oil.
Condensing boilers produce less CO2 emissions and are much safer than non-condensing boilers, as there is less chance of anything being sucked into the boiler. They are also 25% more efficient with a maximum rating of over 90%.
Combi Boiler
A combination boiler is a single compact unit which features a high-efficiency water heat and a heating boiler. This type of boiler works by heating water directly from the main electric or gas supply, although they are also compatible with LPG (liquid propane gas) and oil fuel. This means there is no need to depend on a hot water storage tank, so combi boilers do not take up a lot of space.
The average cost of a combi boiler is around £500 to £2000 depending on the brand you choose, while the installation is normally priced at £500 to £1000. Combi boilers are easy to install, as they only require one single unit to be fitted so the overall installation will take a lot less time.
Combi boilers are also a secure option as the water is fed directly through the mains, so it is completely clean and safe to drink. This direct approach enables the boiler to produce heat faster, and it is also a lot more efficient, which will allow you to lower your heating bills.
System Boilers
System boilers generate heat directly from the mains to heat up water that is stored in a hot water cylinder. They are normally powered by gas; however, you can also purchase boilers that are compatible with electricity and oil.
System boilers are typically priced at £500 to £2500 plus the installation costs, which range from £2000 to £3000. Heating engineers tend to charge more to fit system boilers as they need to install the boiler as well as the hot water tank.
In comparison to combi boilers, system boilers tend to heat up slowly, and it can take up to an hour to warm up your home and provide hot water. This also means it is not as clean, as the water will become stale in the cylinder after a while.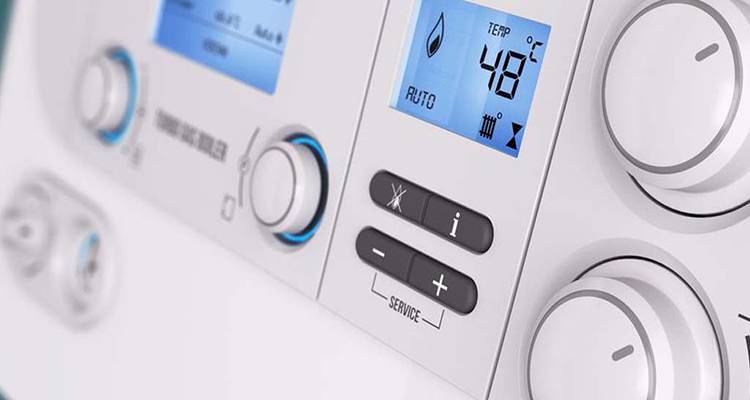 Conventional Boiler
Conventional or heat-only boilers work well with traditional gas heating systems which are connected to both hot and cold water storage tanks. They can also be powered by oil, although gas is the most common fuel type.
The average new boiler cost for a conventional model ranges from £500 to £2800 with heating engineers charging around £1800 to £2000These prices may vary depending on the extent of the fitting, as installation may be more difficult if the water tanks need to be put in the attic.
One of the main advantages of a conventional boiler is that they are compatible with older central heating systems, and they are also easy to maintain. However, they are not as efficient as combi boilers as hot water is not supplied on demand which can also lead to fuel and water waste.
Biomass Boiler
Biomass boilers are similar to conventional systems, however, instead of gas or oil, they are fuelled by renewable biomass materials such as wood logs, chips and pellets which cost around 2.9 to 4.2 pence per kWh.
The typical purchase price for a biomass boiler is around £2000 to £15,000, while installation costs range from £10,000 to £12,000. This, in comparison to other boilers, is a lot more expensive, however, as biomass is a renewable fuel source, this can reduce carbon tax, and you can also benefit from Renewable Heat Incentive payments.
Biomass boilers are ideal for homeowners who are not connected to main utilities such as the gas and electric networks. It is also one of the eco-friendliest options, so if you are looking to drastically reduce your carbon footprint, this could be the best option.
Boiler Brands
One of the most important things you need to consider which boiler brand is right for you, as some have much better reputations than others. Prices will also differ depending on the brand you choose, which is why hiring a heating engineer is a good idea as they will help you find the right boiler for your property within a specific budget.
To help you pick the right boiler, here is a breakdown of the different boiler brands, the details of each and their costs:
Worcester Bosch
Worcester Bosch boilers are one of the most well-known on the market for oil, LPG and gas boilers. A Worcester boiler is on the higher end of the scale – ranging from £800 to £2300 for heat-only boilers, £890 to £2500 for combi boilers and £900 to £3800 for system boilers.
Viessman
Viessman is a reputable German heating manufacturer who specialises in producing combi, regular, gas and oil-fired system boilers. They are also known internationally for their advanced technology innovation within the heating industry.
They are also higher end of the pay scale with combi boilers starting from £860 to £3000, while regular gas boilers cost around £840 to £1200. And system gas boilers are normally priced at £1000 to £1500.
Ideal
Ideal Boilers are a UK company that has been around since 1906 who offer a wide range of combi, regular and system gas boilers. Ideal is a premium boiler manufacturing company which means their prices can be quite expensive with combi gas boilers ranging from £750 to £1400, £700 to £4500 for conventional gas boilers and £790 to £1300 for system gas boilers.
Vaillant
Vaillant is one of the largest boiler manufacturers in Europe who are known for their renewable heating innovations, as well as their energy-efficient gas-fuelled combi, conventional and system boilers.
A typical Vaillant boiler offers 2 to 7-year warranties which will protect should anything go wrong with your heating system. Vaillant's prices range from £900 to £1700 for a combi model, £700 to £1600 for a conventional boiler and £820 to £2500 for a system gas boiler.
Baxi
Baxi is a boiler manufacturing company which has a reputation that dates back to 1866 which involves a close focus on technology and innovation with an efficiency rating of 93% for their natural gas and LPG boilers. Baxi boilers tend to range from £600 to £1300 for combi gas boilers, £700 to £920 for regular gas boilers and £740 to £980 for system gas model.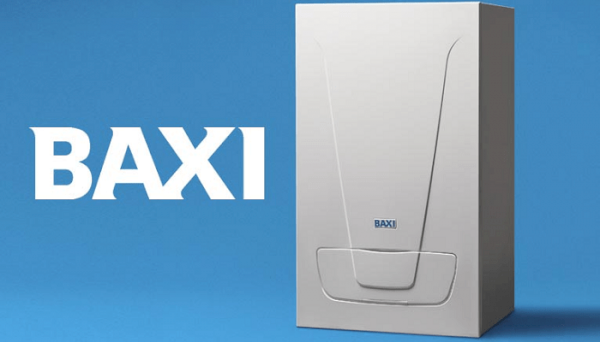 Alpha
Alpha offers highly-efficient boilers including system, combi and conventional boilers which all run on natural gas and offer an average efficiency of around 93%, which means only 7 pence is lost on wasted gases. The average cost of an Alpha combi boiler is around £740 to £920 while conventional and system boils range from £980 to £1200.
Glow-worm
Glow-worm has supplied homes with reliable and easy to install boilers since 1934, which all have a 7-year warranty, and some offer a 94% efficiency rating. They stock gas combi boilers for around £520 to £1580, £690 to £790 for regular gas boilers and £590 to £860 for system gas boilers.
Ravenheat
Ravenheat is one of the UK's leading boiler manufacturers for affordable and efficient models with warranties between 2 and 7 years. They offer combi gas boilers which cost around £520 to £1900, while gas system boilers are priced at £500 to £600, and their regular boilers cost around £600 to £700.
Ferroli
Ferroli is a UK company which produces all their boilers in-house, which means they pride themselves on quality especially with their electric boilers which have a 99.5% efficiency rating and cost around £500 to £600. They also manufacture gas boilers including combi models which are normally priced at £640 to £850 and £630 to £650 for system gas boilers.
Potterton
If you are connected to the main gas supply, a Potterton boiler may be the perfect option as they are easy to use and also have a 90% efficiency rating. The average cost of Potterton boilers is around £620 to £1500
Intergas
Intergas are known for their environmentally responsible gas-fired boilers which offer an average efficiency rating of around 93%, and they also have warranties of up to 10 years. You should expect to pay around £590 to £1160 for combi boilers, while system boilers range from £790 to £1140 and for Intergas' regular boilers you will pay around £720 to £950.
Keston
Keston is a British manufacturing company who have over 90 years' expertise in the heating industry. They offer a small range of boilers which have an output rating of 24kW and are 93% efficient. The average cost of Keston combi boilers is around £1140 to £1180, while their system boilers are normally priced at £1000 to £1100 and £2230 to £2610 for Keston regular boilers.
ACV
ACV was first established in 1922 as one of the UK's leading manufacturers of high-quality stainless steel boilers. They offer electric boilers for around £1130 to £1810, while their condensing boilers are normally priced at £2000 to £2330.
Ariston
Ariston is an Italian company which has been providing homes with efficient heating systems in over 150 countries worldwide. They specialise in natural gas boilers, including combi models which cost around £570 to £3120, regular systems for £700 to £800 and system boilers for £670 to £1000.
ATAG
ATAG has been designing and manufacturing heating system for more than 70 years in the Netherlands. They offer boilers with an output rating between 15kW and 40kW and an efficiency rating of up to 94%. They also offer 10-year warranties for their combi boilers that cost around £2150 to £2460 and regular gas boilers for £1000 to £2000.
Biasi
Biasi is a UK-based company with over 70 years' experience in the heating industry. They manufacture natural gas boilers which have a 30kW output and a 92% efficiency rating. You can purchase a Biasi combi boiler for around £520 to £700, while their system gas boilers are normally priced at £520 to £620.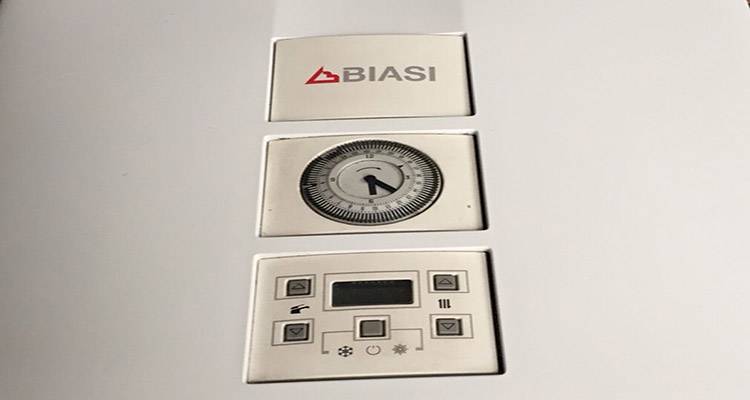 Daikin
Daikin is a multinational heat manufacturing company that was founded in Japan over 90 years ago. They are now at the forefront of renewable heating products including their combi boilers which are 93% efficient and cost around £500 to £2000.
Firebird
Firebird is a reputable company known for having the most efficient combi boiler in Europe, which cost around £1300 to £2530. They also offer regular oil boilers for £1120 to £2900, while their system oil boilers cost around £1600 to £2200.
Grant
Grant are known for their oil-fired boilers which they have been manufacturing for around 40 years. For a Grant combi boiler, you should expect to pay around £1500 to £3100, £1250 to £2290 for oil-fired system boilers.
Johnston & Starley
Johnston and Starley have been providing their heating innovation service for nearly 100 years. They specialise in domestic boilers with a 24 to 42 kW output rating which is branded as QuanTec boilers and cost around £700 to £1200.
Boiler Size Calculator
Before choosing a boiler, it is important that you get the size right, as larger properties usually require a bigger boiler than smaller homes. If you do make the mistake of buying a boiler that is too small for your property, it may not provide adequate heating, while a boiler that is too big will take up unnecessary space and may increase your energy bills.
The size boiler you choose will not only depend on the size of your home but also the number of radiators and bathrooms in the property. To help you pick the right boiler, here is a breakdown of the different types of boilers and their central heating outputs.
| NUMBER OF RADIATORS | COMBI BOILER SIZE | SYSTEM BOILER SIZE | CONVENTIONAL BOILER SIZE |
| --- | --- | --- | --- |
| Up to 10 | 24 – 27 kW | 9 – 18 kW | 9 – 18 kW |
| 10 – 15 | 28 – 34 kW | 18 – 26 kW | 18 – 26 kW |
| 15 – 20 | 35 – 42 kW | 27 – 40 kW | 27 – 40 kW |
Common Boiler Problems
While boilers are usually highly-efficient and long-lasting, after a while, you may encounter some issues that can be fixed on a DIY basis. These include:
Radiators Cold at the Top
If you notice that your radiators are cold at the top but warm at the bottom, then this is normally caused by a problem with your boiler which has caused trapped air to build up and prevent warm air from circulating in your radiator.
To fix this issue, you will need to bleed your radiator with a radiator key and a cloth. Before doing this, you should turn off your heating system before inserting the radiator key into the valve at the top of your radiator. To bleed the radiator, you will need to turn the key anti-clockwise until you hear a hissing sound which is a sign that the trapped air is escaping. Once the sound stops and only liquid comes out, you should then retighten the valve and turn your central heating back on.
Low Boiler Pressure
You may have an issue with your boiler pressure if you experience problems such as no hot water. This could be due to leaks in your boiler system or lost pressure after bleeding your radiators.
Before fixing the problem, you should check your boiler pressure by taking a look at your water pressure gauge where it should state the pressure level or a warning if the pressure is under level 1 bar. To fix this, you will need to switch off your boiler and check that the filling loops are attached properly.
You should then open the valves to allow the cold mains water to enter the system to increase the pressure up to 1.5. Once it reaches the right level, you can then close the valves and turn the boiler back on.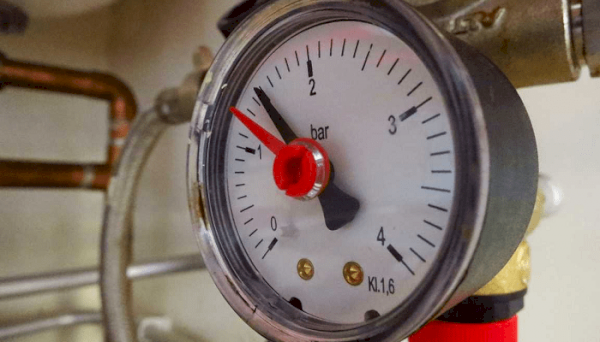 Noisy Boiler
Another common issue you may face is a noisy boiler which is an indication that something needs fixing. The best to tackle this problem is to find the source of the issue, as it could be your boiler, radiators, or pipes.
If the noise is coming from the boiler, then you should check for any error codes which are usually displayed at the front of modern boilers, then check what the error code is in the manual and follow the repair instructions.
If your boiler is gurgling loudly, then you may need to bleed all of your radiators. The problem could also be caused by low pressure, or the circulation pump is not working properly. If the issue is caused by the latter, then you will need to slow down the operating speed, which can usually be fixed via the boiler display.
Water Too Hot
If the water coming from your tap or shower is excessively hot, there may be an electrical or mechanical fault in your boiler which is causing the water to slow down when flowing out of the boiler, resulting in it overheating.
One of the most common causes of overheated water is a faulty thermostat which can be fixed manually by lowering the temperature. If this does not work, then you may have to hire a professional heating engineer to repair the issue or replace the thermostat.
Pilot Light Keeps Going Out
Another common issue with boilers is a fault with the pilot light. If this keeps going off, then there are a variety of problems that could be causing this including loose or broken gas valves, heat exchangers, low gas pressure and harsh winds.
You can fix a pilot light yourself by relighting it, which will involve turning off the boiler and turning the gas valve to the pilot option. You should then hold down the appropriate button mentioned in the manual while holding a match to the pilot burner and hold the button down for a further minute. If the flame stays lit, then the issue is fixed; however, if not, you will need to hire a professional to check for further problems.
Boiler Services
To ensure your boiler is long-lasting, you should try to have your boiler serviced at least once a year, whether it is a combi, system or conventional boiler. Having a service will also enable you to lower your energy bills and reduce your carbon footprint, as the engineer will make sure that the boiler is working as efficiently as possible.
The cost of a boiler service will vary depending on the type of fuel your boiler uses. For instance, a gas boiler typically costs around £60, while an LPG boiler service is normally priced at £75. Other options include oil boilers which cost around £80 and the cost to an issue a safety certificate is normally £75.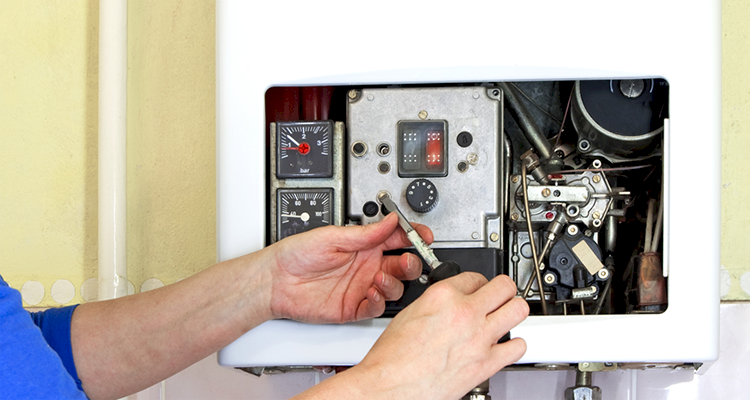 A boiler service normally involves inspecting the boiler for any physical damage and error code while also checking the controls work. The heating engineer will then proceed to clean all the main components of the boiler. They will then inspect the flame sense device, pilot burner, thermostat, pressure flow, wiring and safety devices.
After all of the tests are complete, the engineer will then conduct a record of each component and pass a copy to the homeowner once the boiler has been deemed ready-for-use.
Power Flush
Over time your boiler may experience a build-up of sludge which can be damaging; therefore, you should consider hiring a professional to power flush your central heating system every 5 to 6 years.
The cost of a power flush will vary depending on the size of your home, for instance, you should expect to pay around £300 to £350 for small properties with 4 to 6 radiators, £400 to £450 for homes with 8 to 10 radiators and £475 to £500 for large properties with 11 to 15 radiators.
Most systems can be flushed except electric combi boilers, as they do not have a water tank, as a typical power flush involves connecting a special machine to the boiler system which will clean out any sludge and debris from your boiler, tank and radiators.
Getting rid of all the unwanted dirt will allow your boiler to work efficiently, which will help to reduce your energy bills, while also prolonging the lifespan of your boiler.
Emergency Boiler Repair
On some occasions, you may require a heating engineer to perform an emergency repair on your boiler which will cost around £100 to £150, although this will depend on the job type. Some of the most common emergency boiler repairs include:
No heating or hot water
If you notice that your heating is not working or your water is cold, then you may need to call out a professional for an emergency repair. This may involve repairing or replacing the diaphragm or airlock in your boiler to fix the temperature and warm up your home.
Leaking
Another common issue is a leaking boiler which can be caused by a number of problems including a broken pump seal which will need to be replaced, or if it's an issue pressure valve with the pressure valve, then an engineer may only need to lower the water pressure to stop the leak.
Pilot light is out
If your water is cold and you notice a blinking light on your boiler, then this means that your pilot light is out and will need to be relit. Before doing this, the tradesman will check for any other gas supply issues, and if everything is fine, they will proceed with reigniting the pilot light.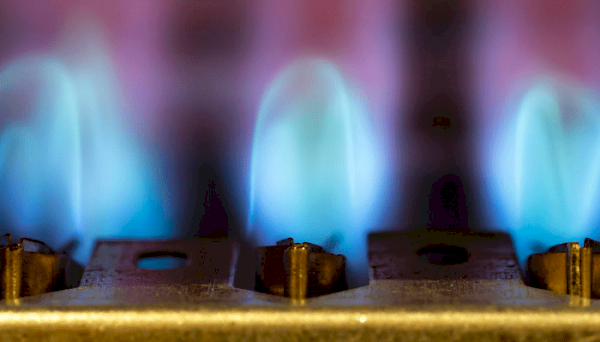 Low pressure
If your central heating system stops working, then there could be an issue with low pressure. This could be an after-effect of bleeding your radiators, or there may be a leak in the system that will need to be repaired by a professional. Another common cause is a broken pressure relief valve which will need to be replaced to increase the boiler pressure to above 1.5.
Frozen Pipe
In the winter, you may experience problems such as frozen condensate pipes that are normally connected to condensing boilers. This will prevent the water from flowing properly, and an error code should appear on your boiler.
To fix the frozen pipe, it can be thawed out, or if this does not work, then a professional may need to replace it with a new condensate pipe.
Boiler is switching off
Another common issue you may experience is a faulty boiler which switches itself off. This could be due to several faults, including low water pressure, which can be fixed by adjusting the thermostat. More serious issues include broken thermostats which will need to be replaced quickly to prevent further heating problems.
Boiler Error Codes
The majority of modern boilers will alert you to a specific issue with error codes which can help you fix a boiler yourself or if it is something more serious, you can hire a professional immediately. To help you understand some of the most common error codes for the top five most popular boiler brands, take a look at the below table:
Worcester Bosch Boilers
| ERROR CODE | POTENTIAL ISSUES |
| --- | --- |
| B7 | Error on burner control |
| C7 | Faulty fan/ Blocked airflow |
| D1 | Damaged or disconnected sensor/Overheated boiler |
| E5 | Overheated flow sensor |
| E9 | Overheated heat exchanger or flue gas thermostat/ Unrecognised temperature sensor |
| EA | Disconnected gas valve coil |
| F0 | Loose ignition leads/electrical connector error |
| F7 | Wet electrode assembly/ Blocked PCB or flue |
| FA | Problem with gas valve |
| FD | Reset button pressed in error |
Viessmann Boilers
| ERROR CODE | POTENTIAL ISSUES |
| --- | --- |
| 02 | Activated safety chain |
| 04/05/06/08 | High/low fan speed |
| 07/09 | Incorrect air pressure threshold in standby mode |
| 0A | Fan speed fault |
| 0D | Incorrect use of reset button with running burner/blocked burner |
| 1A/1B | Faulty flow sensor/Blocked burner |
| 1F | Differential flow rate is too large |
| 25 | Boiler operating at a significantly high temperature |
| 35 | Boiler does not activate after the reset button is pressed |
| A5 | Short circuit/open circuit |
| ERROR CODE | POTENTIAL ISSUES |
| --- | --- |
| 02 | Activated safety chain |
| 04/05/06/08 | High/low fan speed |
| 07/09 | Incorrect air pressure threshold in standby mode |
| 0A | Fan speed fault |
| 0D | Incorrect use of reset button with running burner/blocked burner |
| 1A/1B | Faulty flow sensor/Blocked burner |
| 1F | Differential flow rate is too large |
| 25 | Boiler operating at a significantly high temperature |
| 35 | Boiler does not activate after the reset button is pressed |
| A5 | Short circuit/open circuit |
Baxi Boilers
| ERROR CODE | POTENTIAL ISSUES |
| --- | --- |
| E53 | Blocked flue terminal |
| E110/E125 | Overheated boiler |
| E117 | Water pressure is too high |
| E118 | Low water pressure |
| E133 | Faulty gas supply |
| E4 | Failed ignition |
| E09 | Faulty gas valve wiring |
| E10 | Error with outdoor sensor |
| E15 | Disconnected gas valve |
| E130 | Operation error on Flue NTC(Negative Temperature Co-efficient) |
Glow-worm Boilers
| ERROR CODE | POTENTIAL ISSUES |
| --- | --- |
| F.00 | Faulty flow temperature sensor |
| F10 | Short-circuited flow temperature sensor |
| F9/F22 | Low water pressure/Slow ignition temperature rise |
| F11 | Faulty return temperature sensor |
| F12/F.91 | Defective cylinder temperature sensor |
| F13 | Short-circuited hot water cylinder temperature |
| F22 | Low water pressure |
| F26/F77 | Gas valve fault |
| F68 | Flame signal fluctuation |
| F73/F74 | Faulty heating circuit pressure sensor |
Ideal Boilers
| ERROR CODE | POTENTIAL ISSUES |
| --- | --- |
| C0 | Faulty boiler chip card activation |
| C2 | Fault with boiler chip card |
| F1 | Low water pressure |
| F4 | Problem with flow thermistor |
| F6 | Failed outside sensor |
| F7 | Low mains voltage |
| F9 | Unconfigured printed circuit board |
| L1 | Overheated flow temperature/no water flow |
| L2 | Flame loss |
| L6 | False flame lockout |
Boiler Insurance
To avoid being hit with expensive boiler repair bills, you should consider getting boiler insurance, which on average costs around £245 to £340 per year for an unlimited claim policy for boiler breakdown cover. This usually covers boiler servicing, common repairs, and the price of emergency callouts. You can also choose to cover your full central heating which may increase the price of the insurance.
You may want to opt for boiler insurance if your warranty is up, as that usually covers all repair costs, although once it is up you will have to front the bill yourself. You also need to keep in mind that some policies only cover boilers that are 15 years old or less.
What is a New Boiler Grant?
If you require a new boiler but just do not have the money to spend, then you may want to consider applying for a boiler grant, which is funded by local companies and does not have to be paid as it falls under the UK government's Energy Company Obligation. This is available for anyone who is receiving government-awarded benefits, and their boiler is over ten years' old.
Cost of a Heating Engineer
To ensure your boiler replacement is completed to a high standard, it is important that you choose the right person for the job, as this will offer you a long-lasting and efficiency boiler. The average cost of hiring a heating engineer is around £60 to £180, although this will depend on the experience and knowledge of each individual.
You may also pay more if you live in areas such as London where tradesman may charge double the amount of the average prices.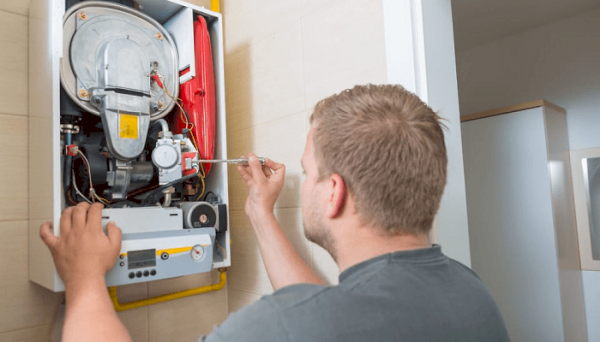 Before hiring a heating engineer to install a new boiler, it is also important to vet them and check their qualifications, as they should at least have an NVQ or Diploma in Domestic Natural Gas Installation and maintenance, Domestic Plumbing and Heating and gas utilisation.
FAQs
Q: Who qualifies for a boiler grant?
A: To qualify for a boiler grant, you must be a homeowner that is connected to a mains gas supply and your boiler must be at least 5 years old. In addition, you will automatically qualify if you receive pension credit or your household income is less than £16,010 per year, and you are eligible for child tax credits.
You may also qualify if you get income support along with disability allowance, you are over 60 years old and receive working tax credits or collect Universal Credit and receive a Personal Independent Payment. To determine if you are eligible, you should take a look at this site.
Q: What happens if boiler pressure is too low?
A: If your boiler pressure is below 1.5, then this is deemed too low, which can cause your central heating system to stop working. This means your home will lose heat, and you may not have access to hot water.
Q: How long should your boiler last?
A: Most boilers last around 10 to 15 years, although this will depend on how often they are serviced. To prolong the lifespan of your boiler, you should try to have a professional power flush completed every 5 years.
Q: How long does it take to install a new gas boiler?
A: A typical gas boiler installation normally takes around 1 to 3 days depending on the extent of the job, the access to the boiler and whether it is a straight swap installation, or you are having a completely new type of boiler installed.
Q: Will a boiler work without a thermostat?
A: The thermostat in your boiler is an essential component which automatically regulates the temperature of your home and hot water. Without a thermostat, you would have to manually change the temperature, which will be much less efficient and could result in higher energy bills.
Last updated by MyJobQuote on 28th August 2020.