Cleaning Your Gutters Safely
After the autumn has arrived, dead leaves start to appear and many of them will end up in your gutters. These leaves and other debris when left unattended can cause blockages and can lead to water leaking into your roof and/or walls causing serious and costly damage over time. It is recommended that you clear your guttering of debris at least twice a year to avoid costly building repairs further down the line.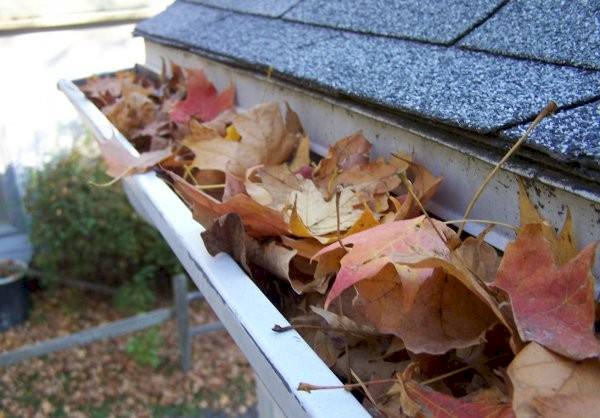 You can clean guttering on a DIY basis, but remember that working at height safely means using the right equipment! Getting safe access to the guttering will often mean having specialised height equipment, including the right platform, a ladder often won't do. What is required is a proper safety platform for both you and your equipment. Cleaning gutters is best done on a dry day, this makes the job less mucky, however this can be difficult during the typical British winter! It is also a good idea if possible to avoid this job on windy days as, even though many safety platforms are designed to operate in high winds, it's not advisable and worth avoiding if you can. In addition to having the right safety platform for access, there are other safety concerns which should be common sense but are worth mentioning. Make sure you wear a pair of sturdy work gloves and wear safety glasses to protect your eyes from flying debris.
Often when cleaning guttering, some minor damage will be found including damaged guttering pipe and brackets. So you'll need a container for the debris, plus another for tools. In addition to a trowel to clean out debris, you may need a garden hose to flush out stubborn "gunge", plus a a drill and/or screwdriver along with replacement guttering or brackets plus sealant.
Start the job near the downspout by removing any large pieces of debris such as twigs and leaves from the gutters first. Use a trowel for the hard packed materials or a hose to flush it clear. Remember to thoroughly clear any strainers to prevent the downspout getting clogged. Then use your garden hose to remove any dirt you can't remove manually with the trowel. Check that rain water is draining freely from the downspout, if not then there may be a blockage which can be cleared by feeding your hose into the bottom of the spout and turning it on at full pressure. If this does not work, you may have to use specialised gutter cleaning equipment or chemicals, or it may be time to call in the  professionals! When clearing gutters check for any standing water, this is a sure sign that the guttering is not sloped correctly. Gutters should angle down a quarter of an inch for every ten feet in length. If there is standing water and the downspout is not blocked, then you may have to loosen the gutter to realign it properly, remembering to fit brackets every two feet or so. Once finished use sealant to fix any leaks.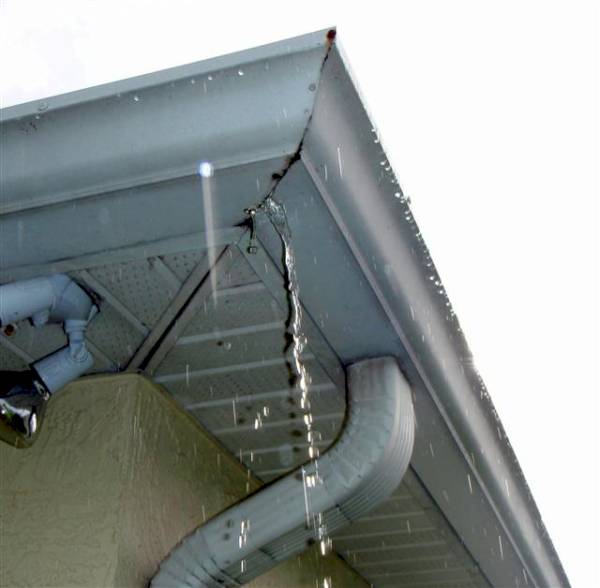 if you are unsure about working safely at height, or do not have the necessary equipment, please use a reliable tradesman to carry out the work on your behalf. You can find roofers and other tradesman in your local area easily using the free quote function on this site .
Last updated by MyJobQuote on 21st April 2015.