Choosing a Garden Fire
If you are thinking of getting a garden fire or chiminea, then there are a few things that you need to consider. Firstly, fire pits and chimineas are very different, fire pits generally offer more options and they can also be used as a barbecue, whereas chimineas are usually more compact and can look stunning as a focal point for your garden. They are also more portable and good to use when it is raining as the fire is enclosed. Fire pits are probably more of a social type of garden fire as everyone can sit around them just like enjoying an open fire indoors, complete with toasting marshmallows! Fire pits are available in a wide range of styles and typically are made from copper, steel, iron or clay – with budget often being the deciding factor. Copper fire pit look especially good, plus they don't rust and conduct heat very effectively. In terms of prices, fire pits as a kit can be bought from as little as £20 and are a fabulous way to heat your garden and offer a great focal point for your friends and family. Some fire pits come with an integral table, perfect for outdoor dining and barbecues.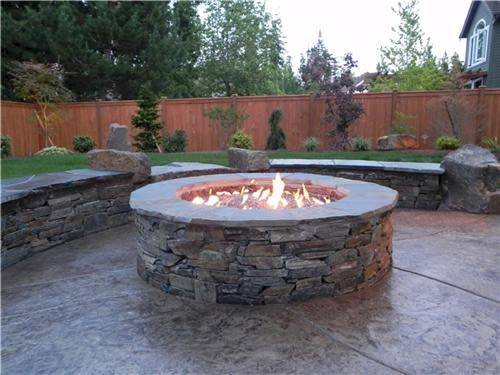 There are also many types of chiminea available which allow you to create warmth for your garden or patio, offering the ability to use your garden furniture longer in to the night as well as being able to sit outside in the colder months, plus some even offer the ability to cook food. You can choose from a Sand Cast Iron Chiminea, Die Cast Iron Chiminea, Steel Chiminea or Clay Chiminea. Cast iron, steel & Aluminium chimineas can burn wood, charcoal, coal, easy logs and specialised chiminea fuel, but in Clay Chimineas you should only burn dry wood or specialised chiminea fuel. Note that cast iron and steel chimineas will rust if not protected, most people will store their chiminea indoors or use a waterproof cover to protect it from the elements.
Although fire pits and garden chiminea are mainly decorative, they should be treated with the same care that you would treat an open fire. Always ensure that the fire pit is situated well away from objects such as fences, trees, garden sheds and other outbuildings. Make sure young children are always supervised around fire pits and garden chiminea in the same way as you would around a barbecue. Never leave garden fires unattended and don't use the fire in extremely windy conditions as the flames could become out of control. Before leaving always ensure the fire is completely extinguished, you can use sand or water if necessary as both effective at putting out a fire.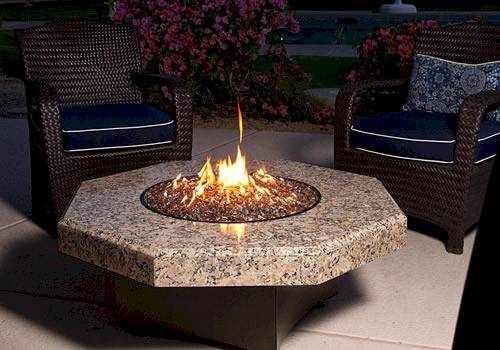 If you wish to install or build your own garden fire pit instead of buying a kit, first mark the size and shape of your proposed fire pit then dig around 18 inches of soil and fill the hole with gravel for drainage. Then lay some sand and level before laying the stones or the metal firepit in place.
Last updated by MyJobQuote on 13th September 2015.