Benefits of Wildlife in your Garden
Inviting wildlife into your garden helps to ensure the survival of the UK's diverse ranges of birds, bugs and mammals. Even better, they can take care of pollination and pest predation in a beautifully symbiotic relationship! There are a number of ways to encourage everything from insects to small animals into your garden, the majority of them cost nothing and are fairly easy even for novice gardeners to accomplish. Please read below for our top tips on bringing wildlife to your garden space:-
Put Up Nesting Boxes to encourage birds to breed – there are many different types of birds native to the UK and each will favour different types of boxes, but all prefer bird boxes which are sheltered from the elements and installed before spring ready for the breeding season. Hanging a bird feeder with fat balls, seed mixes, bacon rind or grated cheese will attract a wide range of bird species, as will a bird table and bird bath.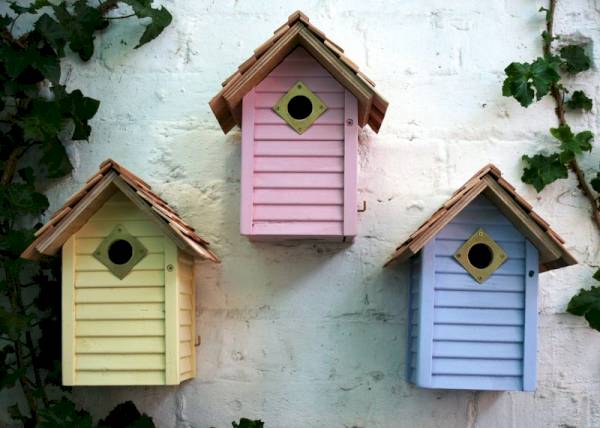 Growing a hedge, much like planting trees, will provide additional nesting areas for birds and small animals. In addition hedge plants such as blackthorn, buckthorn, cherry plum, elder, hawthorn, hazel and privet; will also help to shelter the garden from heavy winds.
Composting helps all garden plants and wildlife by speeding up the natural recycling of nutrients. Compost is an excellent mulch which is free and easy to produce, while at the same time being environmentally friendly (made on site so no fuel files). In addition compost makes for healthy soil which is good for everything living and growing on it. Compost can also shelter many small creatures in the heaps which are attracted to the heat released by decomposition.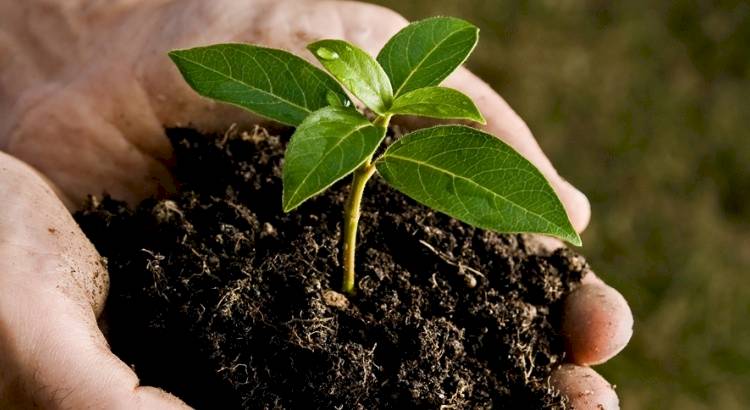 Growing wildflowers will attract many species of butterflies and bees. Cornflowers, floxgloves, bluebells, crocus, globe thistle and Buddlea are all good, but avoid plants that are bred to have two flowers per stem as they do not provide much nectar or pollen.
Cultivate a wilderness area to mimic a meadow – this will entice shrews, voles and other small mammals that feed on grass and insects. Placing some dead wood can also encourage beetles and grubs which will draw larger foragers into the garden.
Make an insect hotel – this is a great way to achieve a less troublesome growing season. In return for providing free accommodation for insects, in return they will go about their pollination and pest predation in a natural symbiotic relationship. An insect hotel costs nothing to make using salvaged or recycled materials, however there are ready-made insect hotels available to buy which can save time. The simplest insect hotel is some scrap wood with holes drilled in of varying sizes or some rotting logs, a more luxurious model could be a waterproof wooden box open at one end and stuffed with bedding material. source of food for birds). This is also a great spot for garden spiders.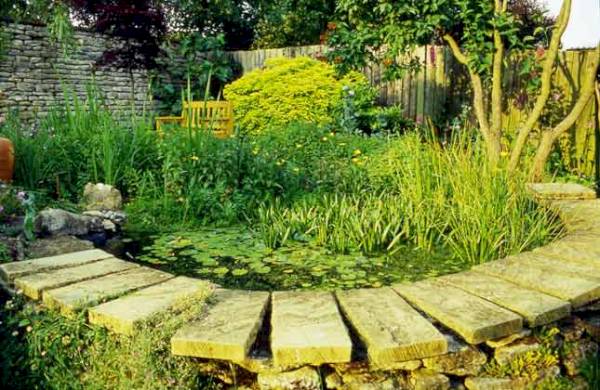 Creating a wildlife pond can help to diversify your garden ecosystem by attracting different creatures, in addition to keeping fish and frogs, a garden water feature will attract beautiful and useful insect predators like dragonflies which will keep the numbers of midges down allowing you to better enjoy your garden.
Last updated by MyJobQuote on 4th April 2016.